Winter Adventuring with GMC
colorado | gmc | snow | snowmobiling | trucks | winter | January 27, 2020
Words and Images by Paul Strauss / Select Images by Tyler Tate and Steve Fecht
Our hands behind the wheel of GMC's confident and luxurious SUVs and trucks, we headed into the snowy mountains of Vail, Colorado. There, we explored some of the natural beauty, hit some awesome snowmobile trails, enjoyed a luxury ski resort, and dined on delicious local cuisine.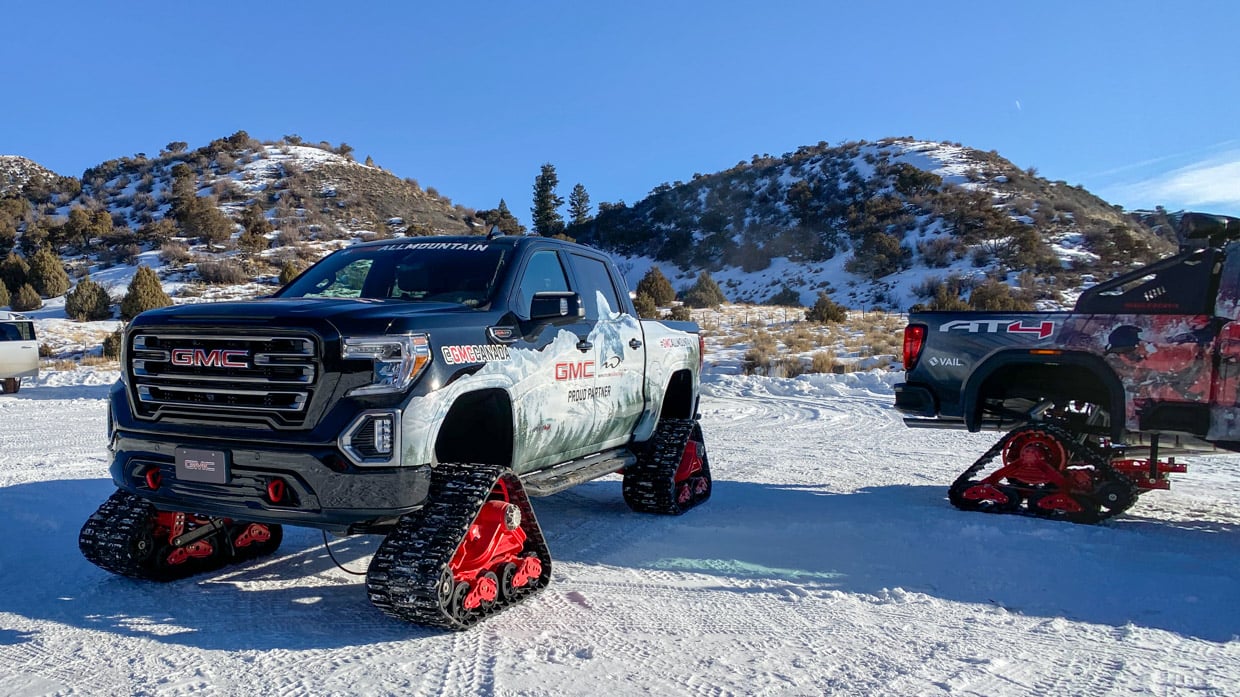 Coming in for a landing at the Vail, Eagle County Regional Airport is quite the spectacular experience. As we descended through the turbulent air, we were greeted by mountain peaks, blanketed in white powder and evergreens as far as the eye could see.
Our base camp for trip was the decadent Grand Hyatt Vail, which is nestled at the foot of Vail Mountain, and features not only beautiful and idyllic views, but top-notch dining, relaxing spa services, and ski-in/ski-out facilities.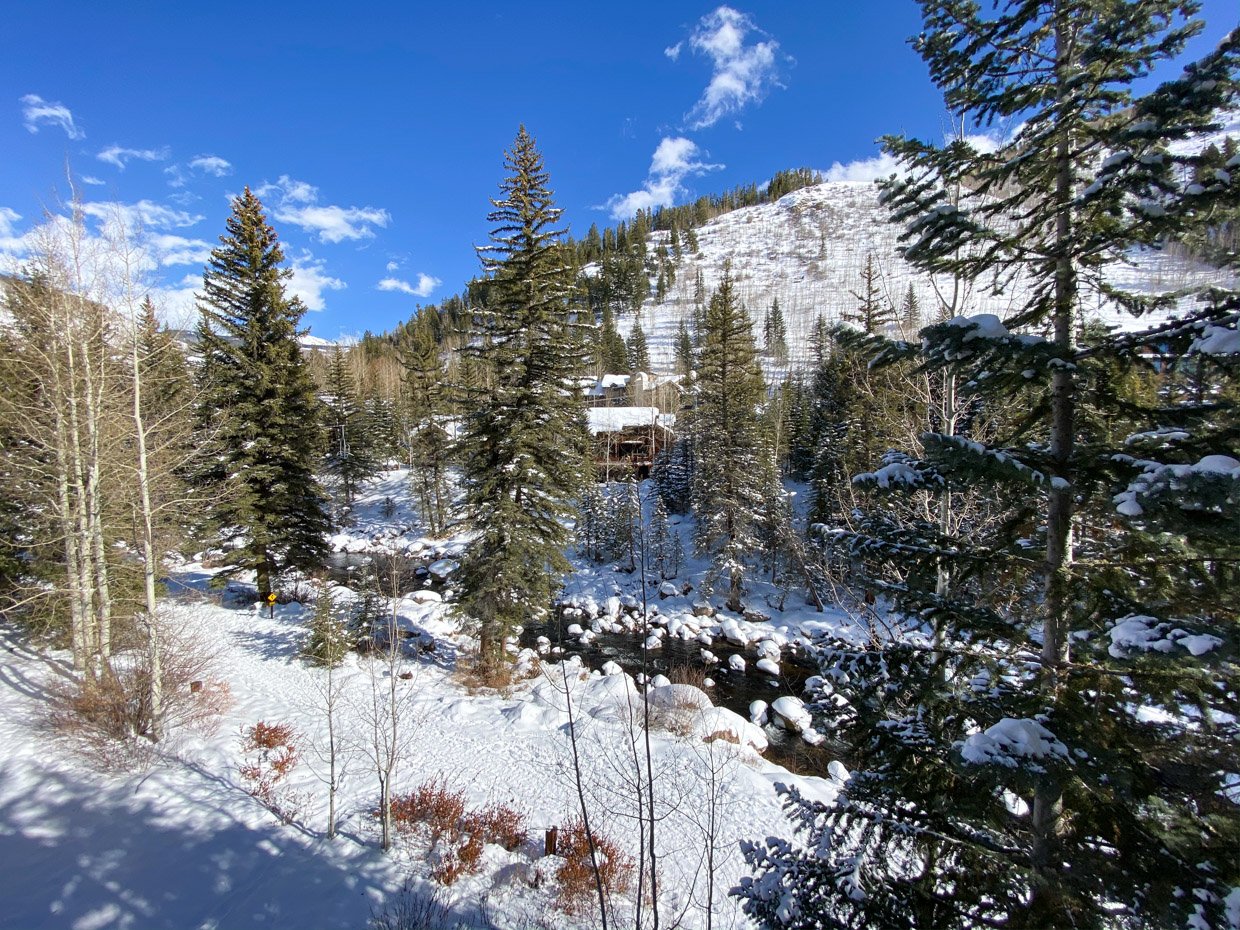 We spent our first evening outside of Vail in Wolcott, Colorado. 4 Eagle Ranch served as the perfect venue for GMC to take wraps off of its all new 2021 Yukon, it's flagship, full-size SUV.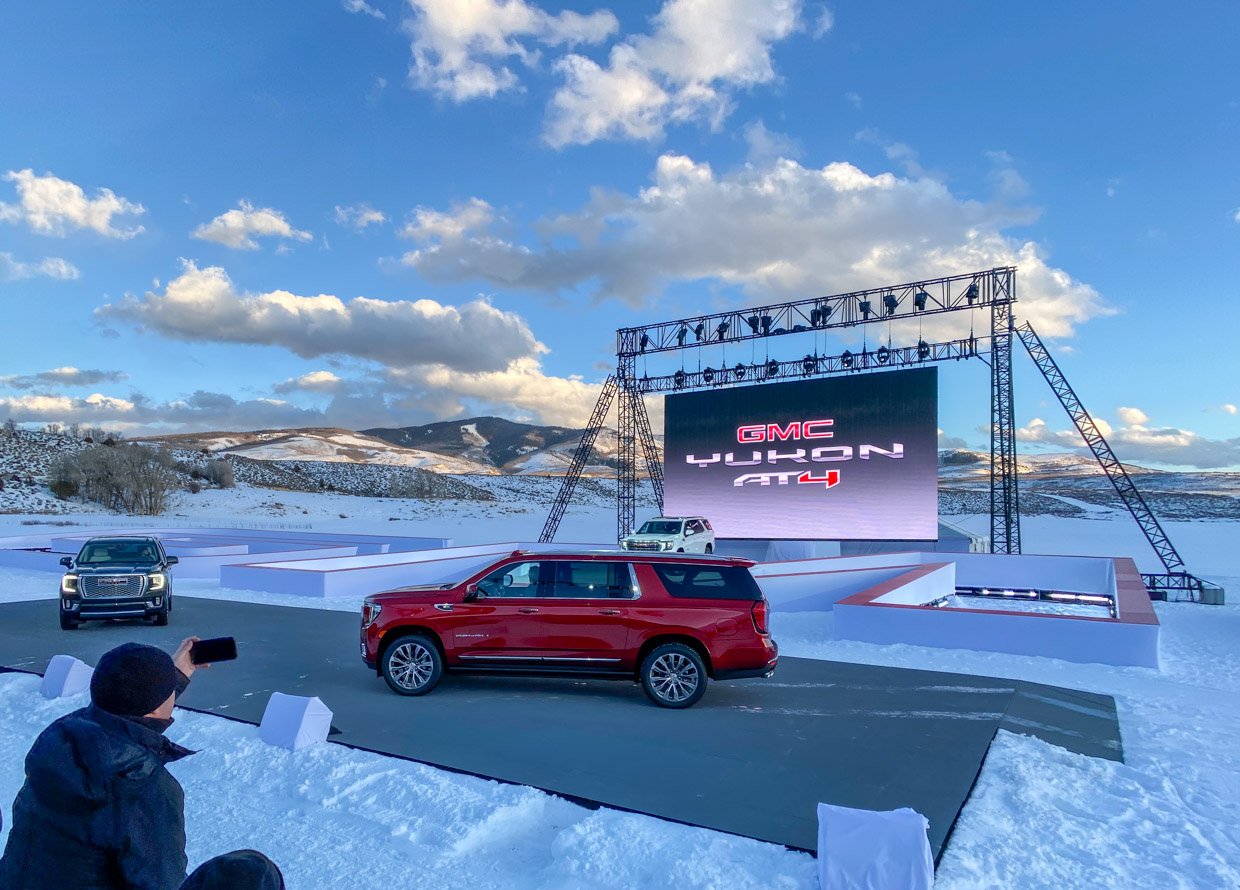 After enjoying a round of libations and a tasty meal of barbecued meats at 4 Eagle Ranch, we headed back to our swanky basecamp to catch some shuteye before our big day ahead on day two.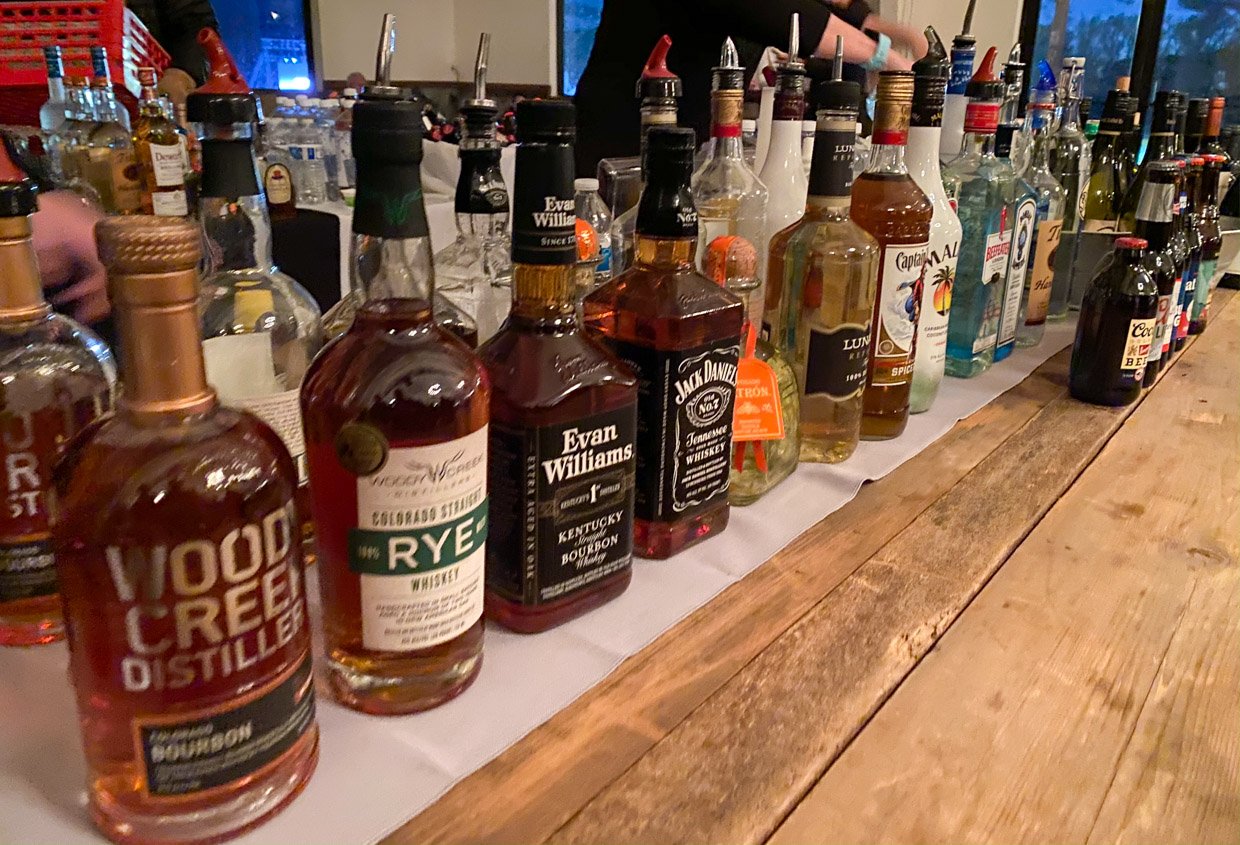 We awoke at the Grand Hyatt to be greeted by the full family of GMC AT4 vehicles. This new sub-brand is all about off-road adventure and rugged good looks, and it's coming to the entire GMC line. Pictured here are the Sierra HD AT4, Sierra 1500 AT4, Canyon AT4, Terrain AT4, Acadia AT4, and the Yukon AT4.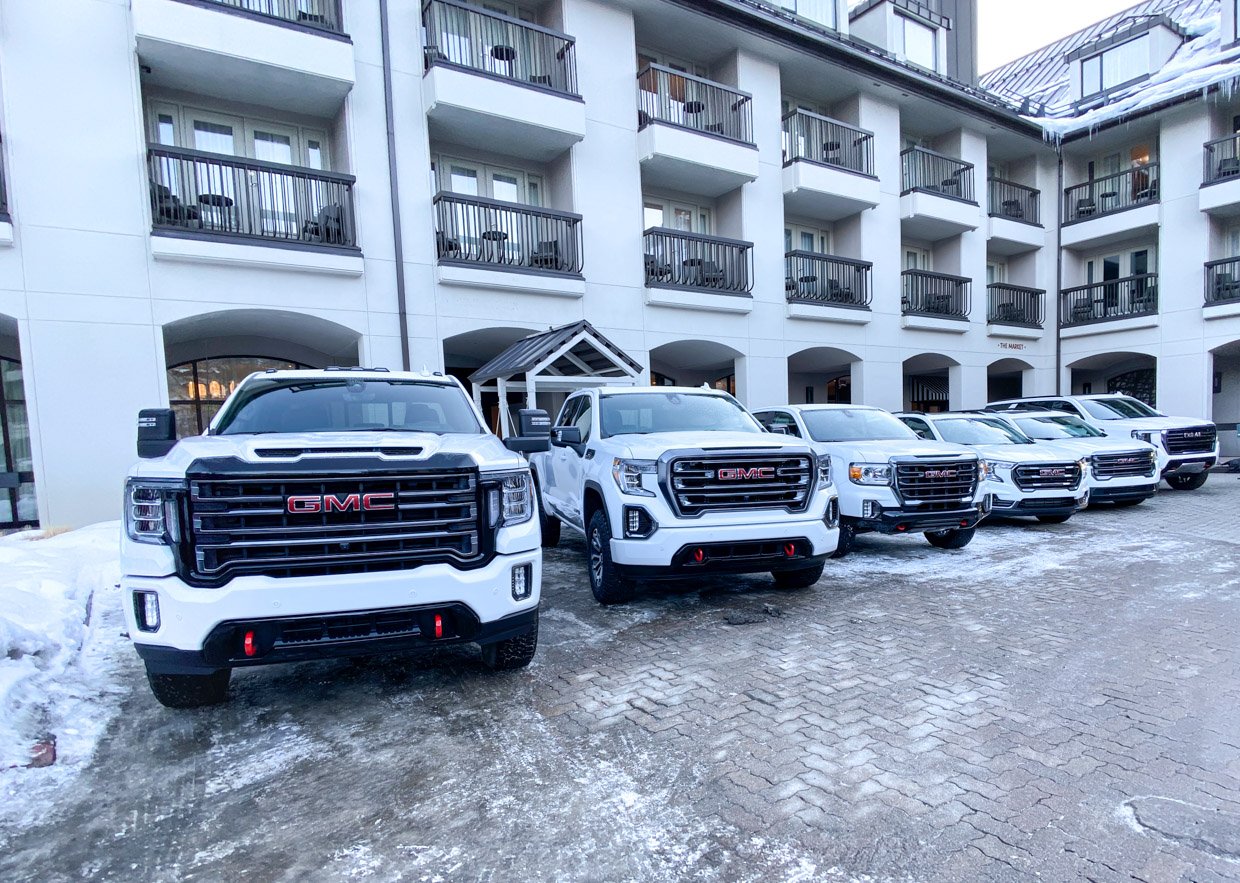 Our primary means of transport for the day was the Sierra 1500 Denali, which offers luxurious styling while also being incredibly capable. It was so nice to have such a warm and comfortable ride come back to, since we'd be spending a good part of the day outside in the chilly mountain air.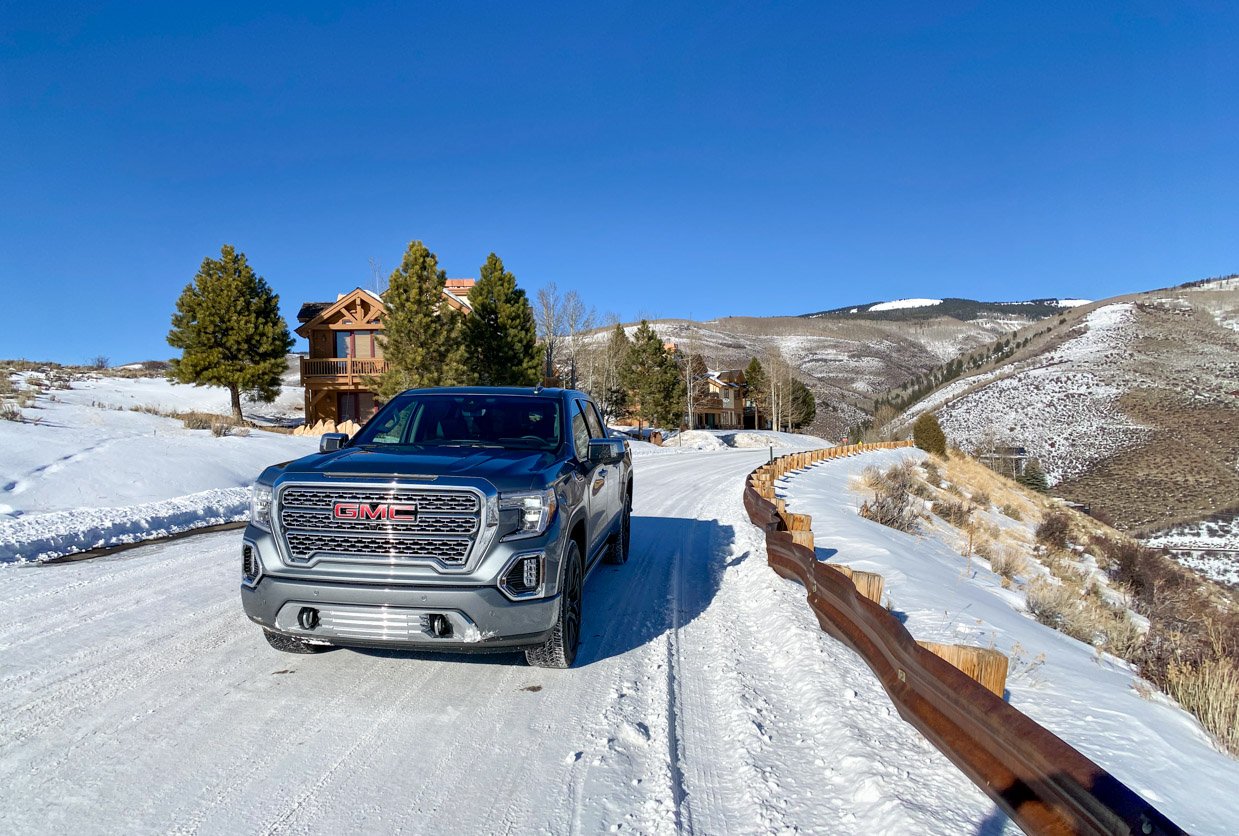 Our destination for the day was Eagle, Colorado's Sage Outdoor Adventures. There, we set out onto an extensive network of groomed trails for a couple of hours of snowmobiling fun. The trails in this area offer a great mix of experiences for all skill levels, from wide open flat areas, to narrow, tree-lined paths, to steep hills that open up to amazing vistas. (Photo: Tyler Tate/T Squared Sports Media)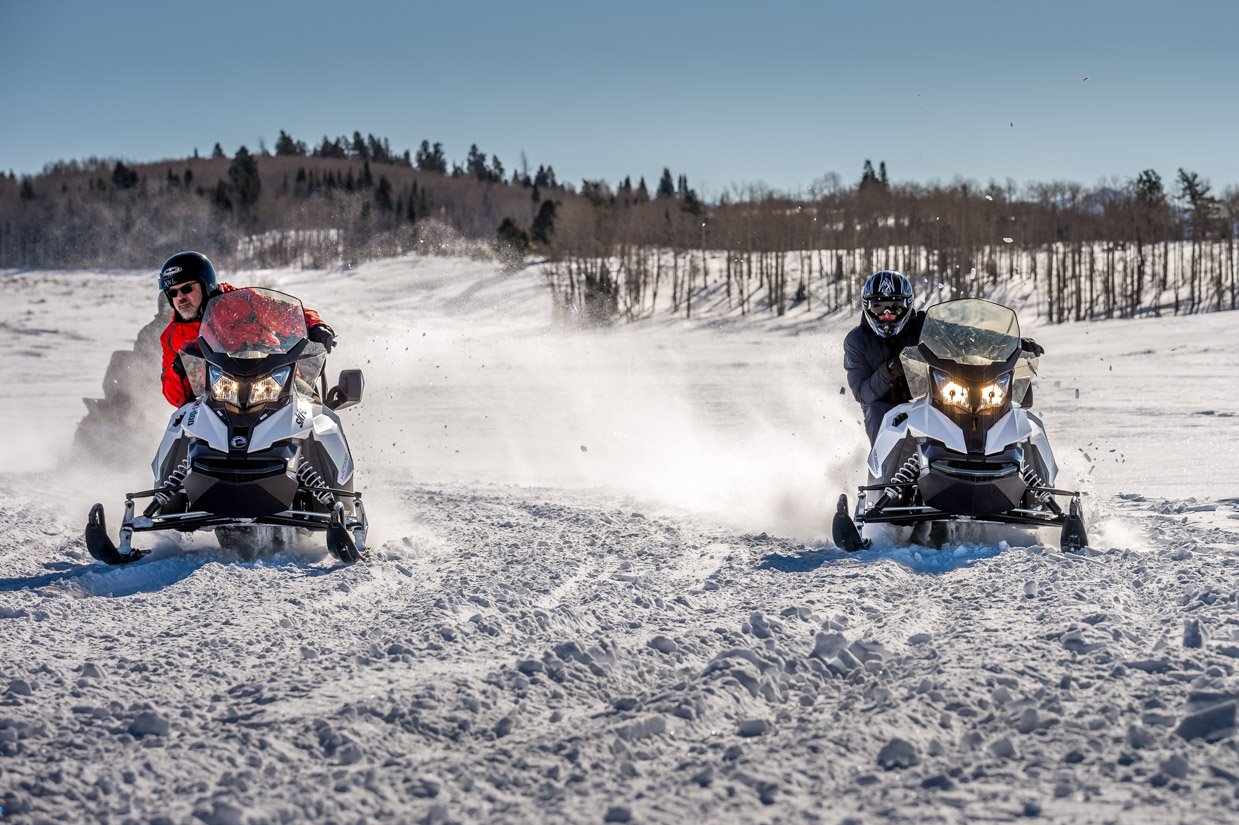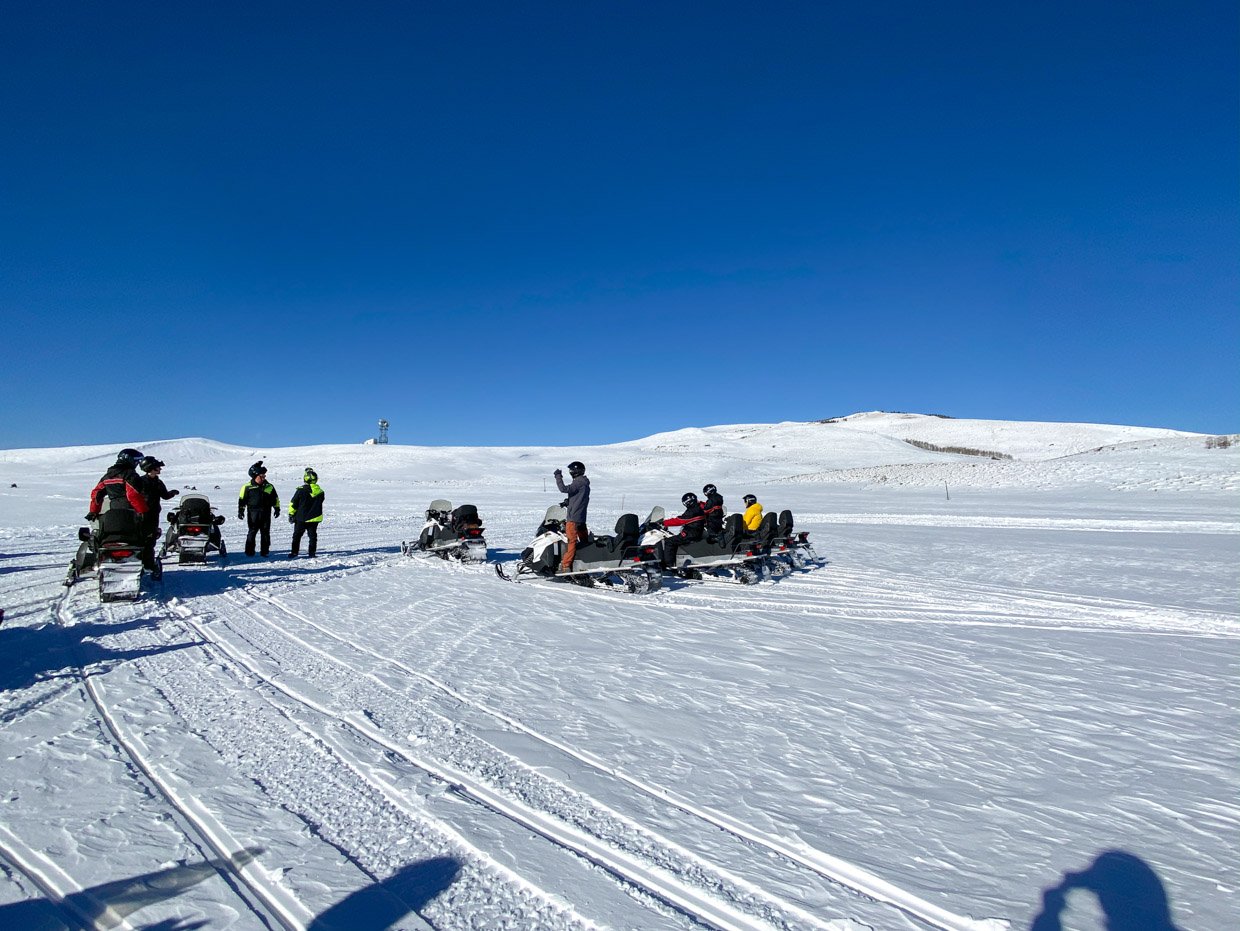 It was quite the ride from the start of the trails to this overlook at roughly 9,000 feet, but the view was well worth the time and effort to get there. It served as a great spot for photography, catching up with friends, and sipping some hot cocoa as we looked out over the snow-capped mountains.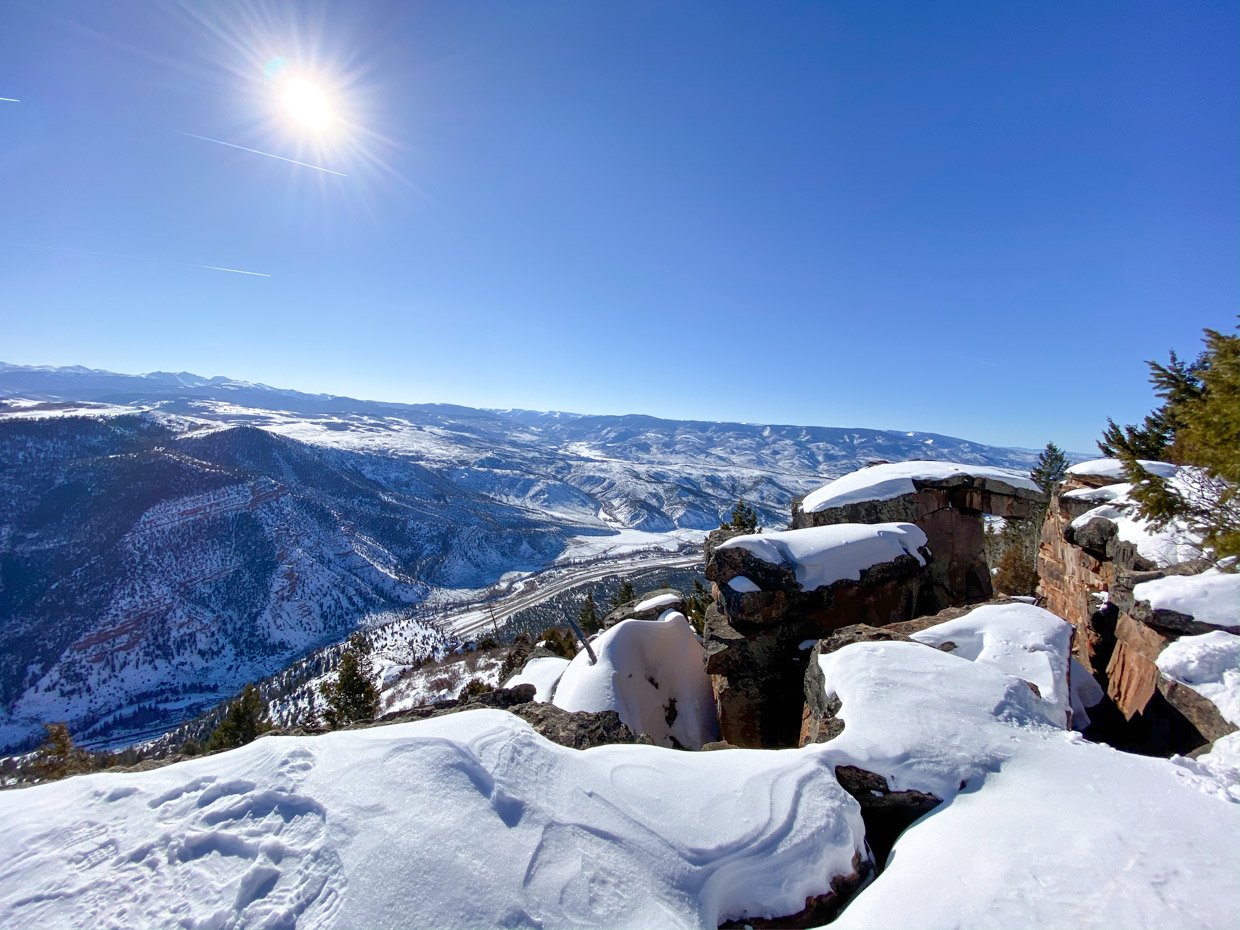 Naturally, GMC took the opportunity to show off the towing capabilities of the Sierra 1500 Denali, which can haul up to 9,600 pounds, which is total overkill for a trailer and four snowmobiles. (Photo: Steve Fecht / General Motors)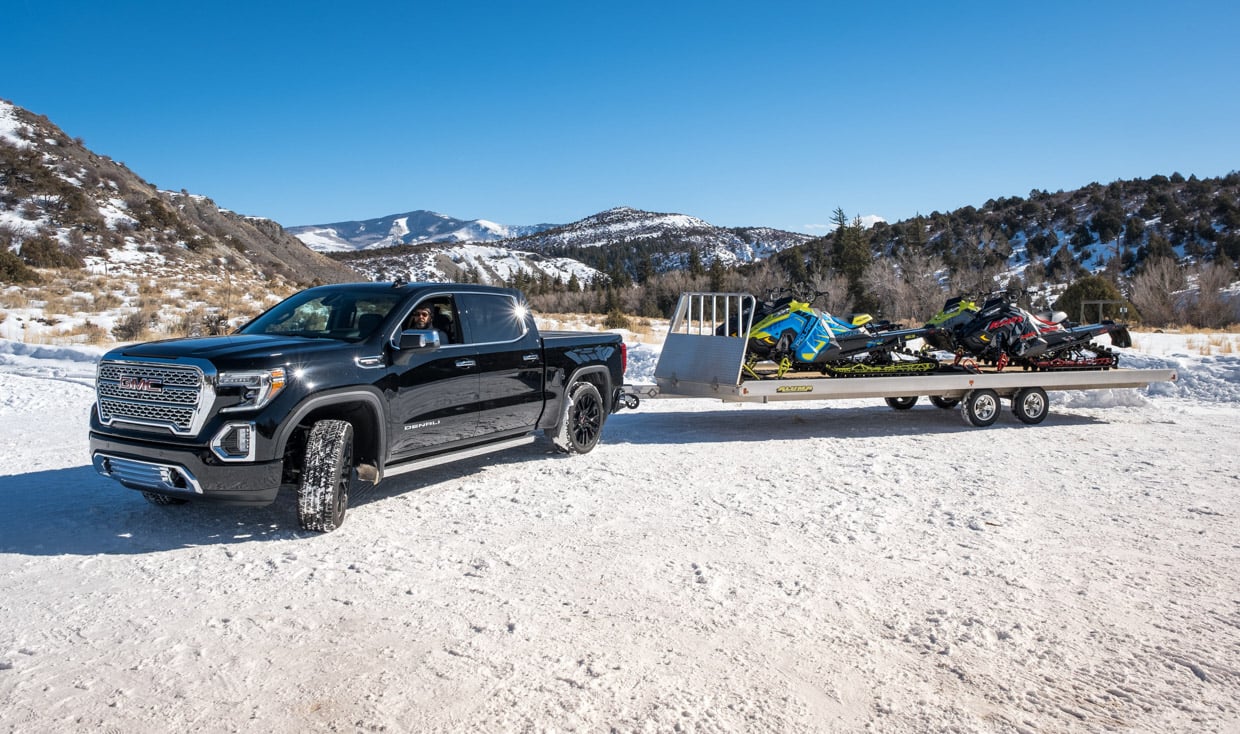 We also checked out the extremely durable CarbonPro bed on the Sierra 1500, and boy can this thing take some punishment. While our efforts with the baseball bat did more damage to the bat than to the truck bed, that's nothing compared to what GMC showed us on video. (Photo: Steve Fecht / General Motors)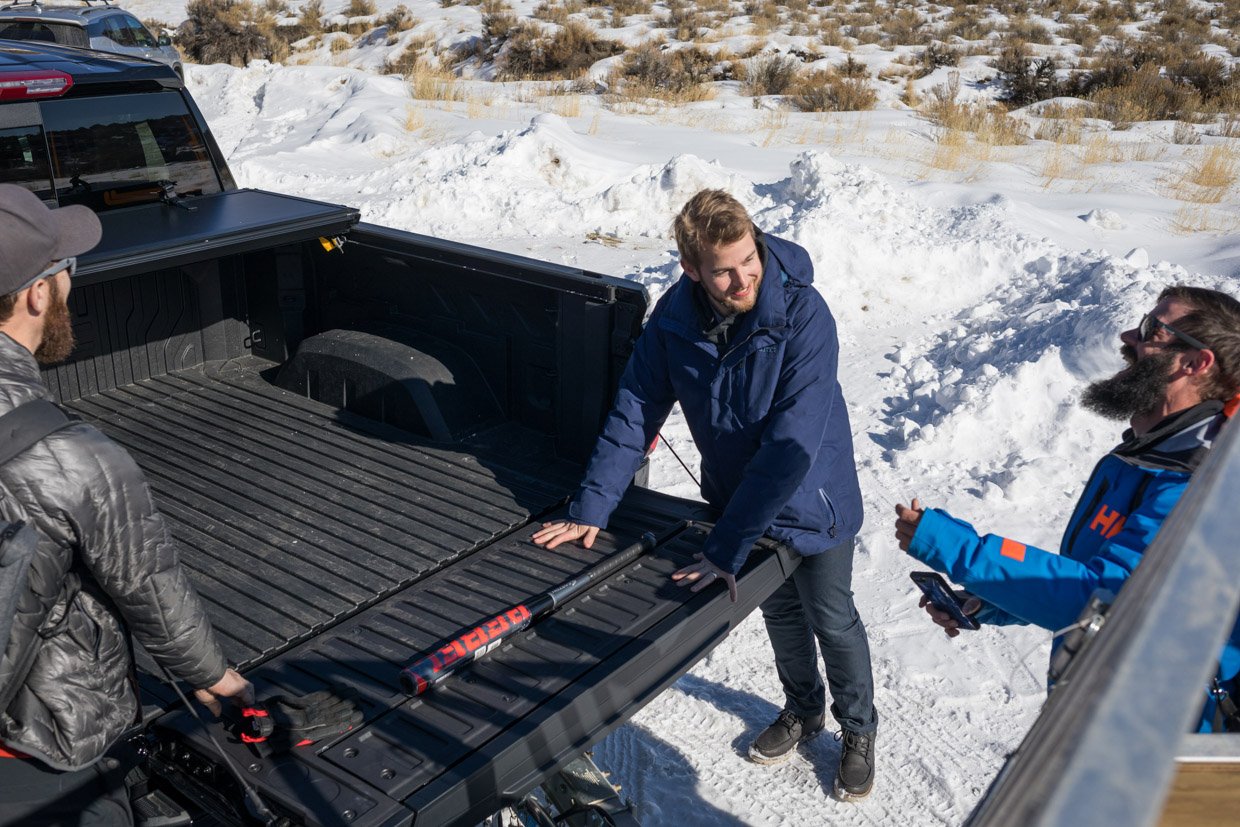 The biggest treat of the day, though, would come when we were given the keys to the Sierra 1500 All Mountain AT4 Concept. This tricked-out winter truck has been equipped with a suspension lift kit, Mattracks 150 snow tracks, and a powerful 6.6-liter Duramax diesel V-8 to crank out the torque. Sorry, snowmobiles, this is the kind of big kids' toy we want to drive.

After a fun, but tiring day playing in the snow, we made our way to the top of Vail Mountain in yet another vehicle with snow tracks - though this wasn't a GMC. We traveled by gondola and then snowcat to over 10,000 feet to enjoy dinner and drinks at one of Vail's true gems, the exclusive Game Creek Club.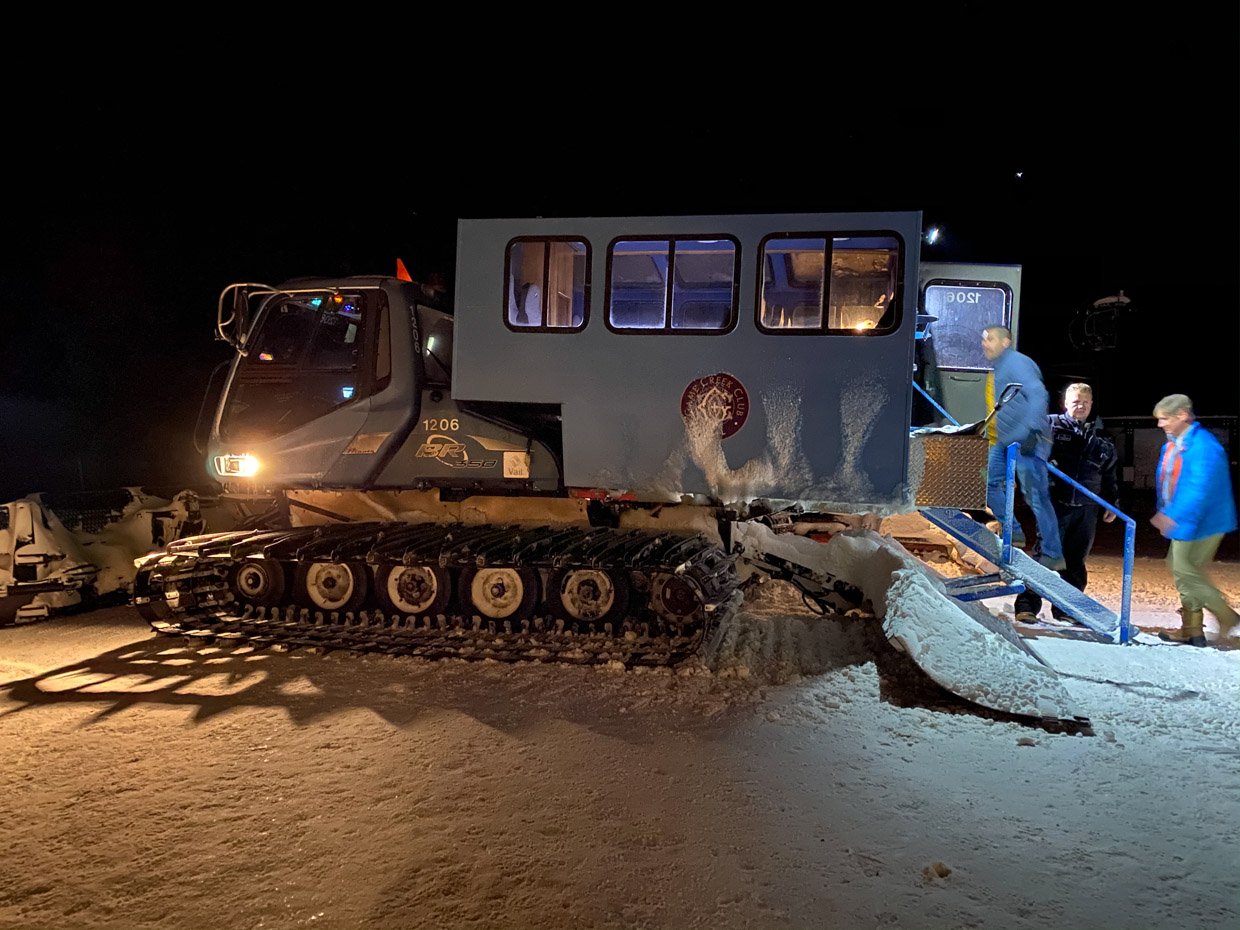 There, we dined on a fantastic 5-star meal that highlighted regional cuisine. We went with the burrata with roasted beets, white balsamic and prosciutto; the wild boar shank with creamy polenta, and lardons; and the true star of the meal being the bison tartare, with its smoked salt, egg espuma, and a sprinkle of shaved Beemster cheese. The cocktails and desserts are to die for as well, and the dulce de leche donuts with pecan and cherry aren't to be missed.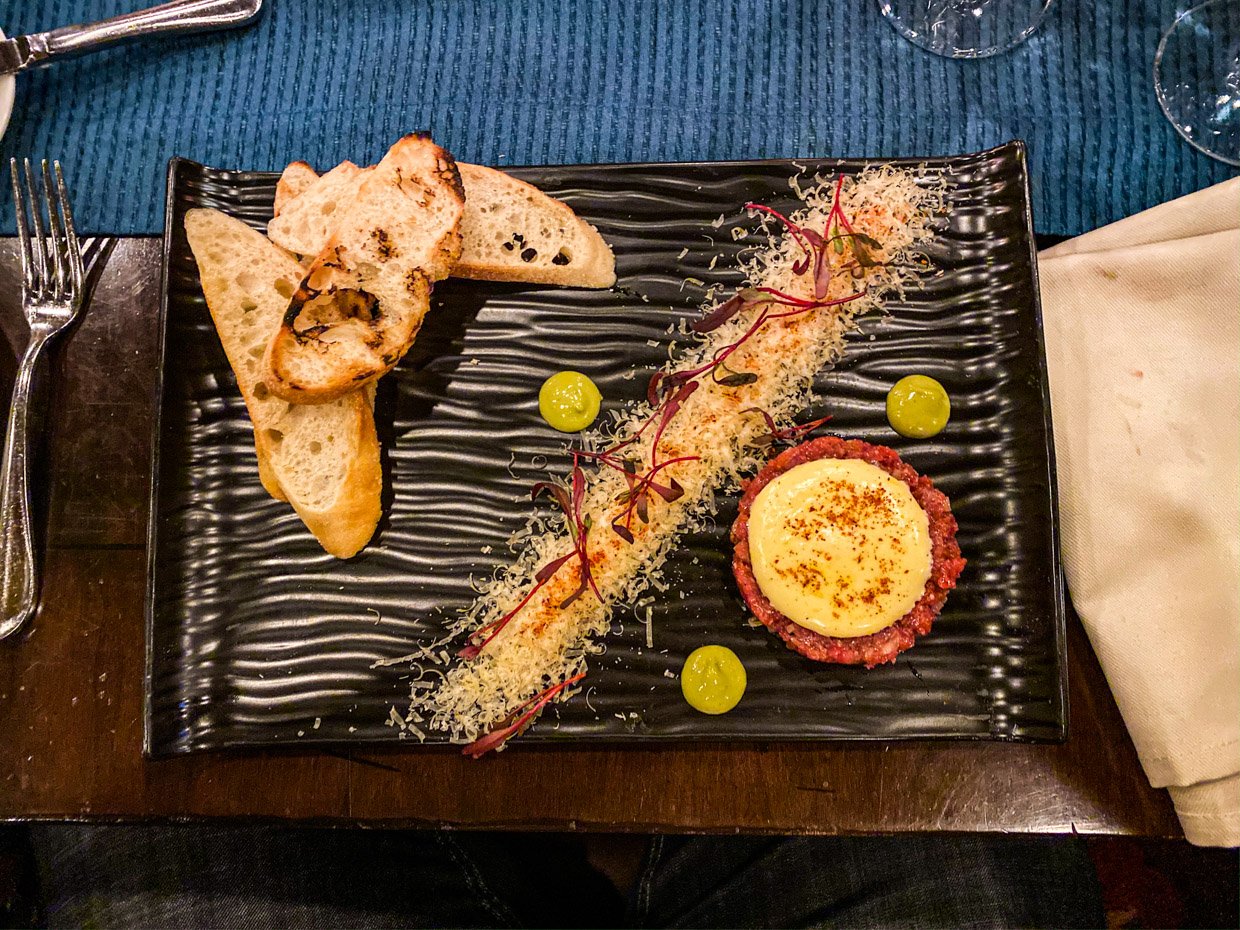 As we headed back down the mountain by gondola, the glistening lights of the Vail ski resort invited us warmly back to our home base for a final toast to our hosts and new friends, and then to hit the sheets as we dreamt of hitting the shops and the slopes.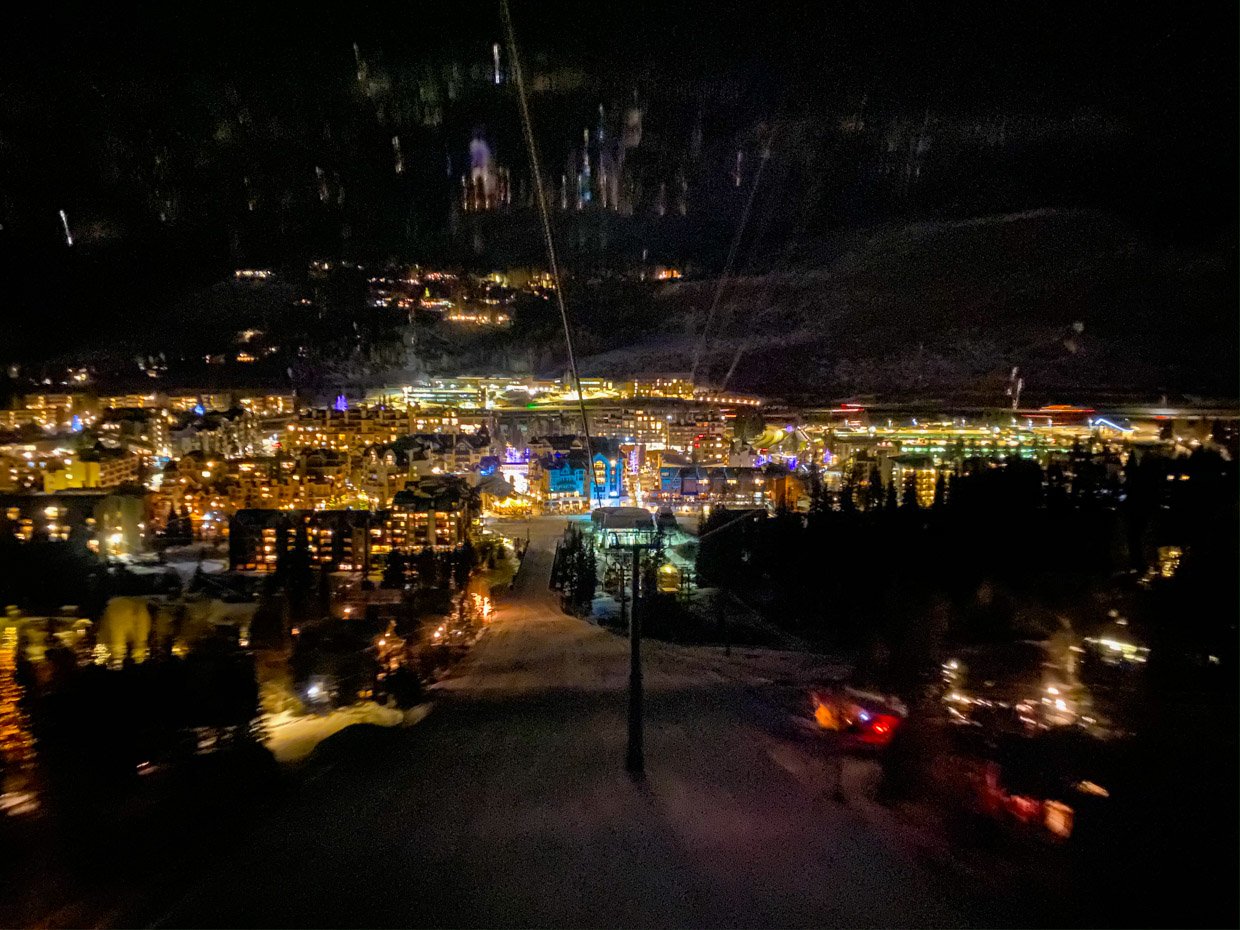 GMC showed us an amazing time in Colorado, but they also proved to us just how great their vehicles are for winter adventures. Across their entire line of trucks and SUVs of all sizes, there's a great sense of substance, purpose, and desirability. Whether you prefer the luxury trappings of the Denali line, or the rugged, off-road capabilities of AT4, these vehicles are ready to take you, your friends, and their gear wherever you may roam.