William Henry BO5 Emperor Knife
Give your fave knife collector an absolute thrill with the William Henry B05 limited edition Emperor Knife. This gorgeous numbered, limited edition tool has an easy open and close, with etched damascus steel blade, jade inlays and sterling silver and black diamond deets.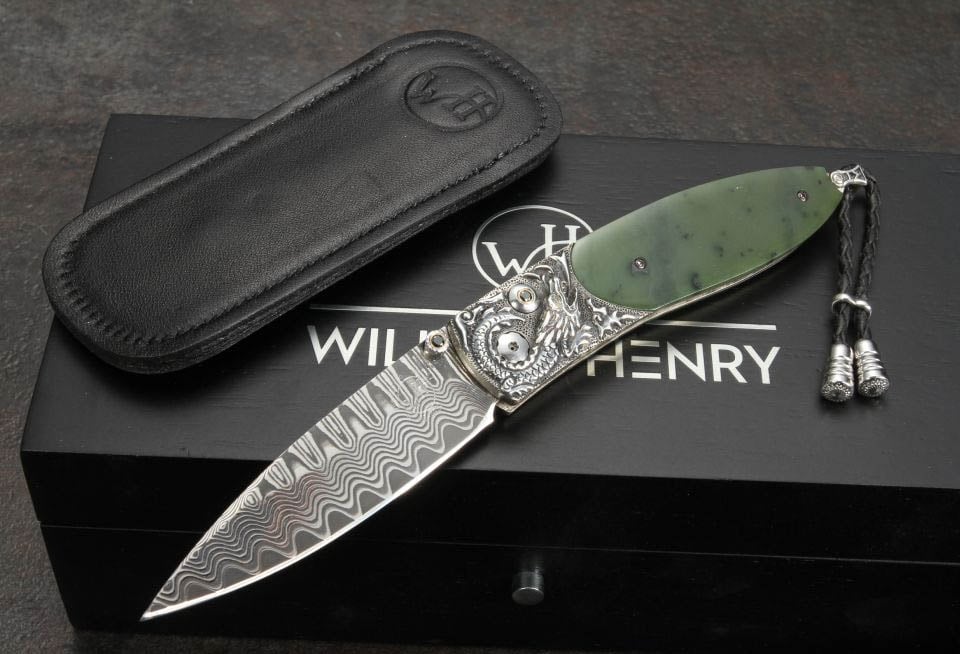 When you buy through links on our site, we may earn an affiliate commission. As an Amazon Associate I earn from qualifying purchases.