Why We Love TRD Pro Trucks
toyota | toyota trucks | October 5, 2019
Words and Images by Paul Strauss
A year after we hit the muddy trails of the Northwest OHV Park in Bridgeport, Texas to check out Toyota's TRD Pro line, we returned to the spot with a fleet of Army Green 2020 Tacomas, Tundras, 4Runners, and Sequoias to get things dirty once more, and to answer the question: Just why are TRD Pro trucks and SUVs so good?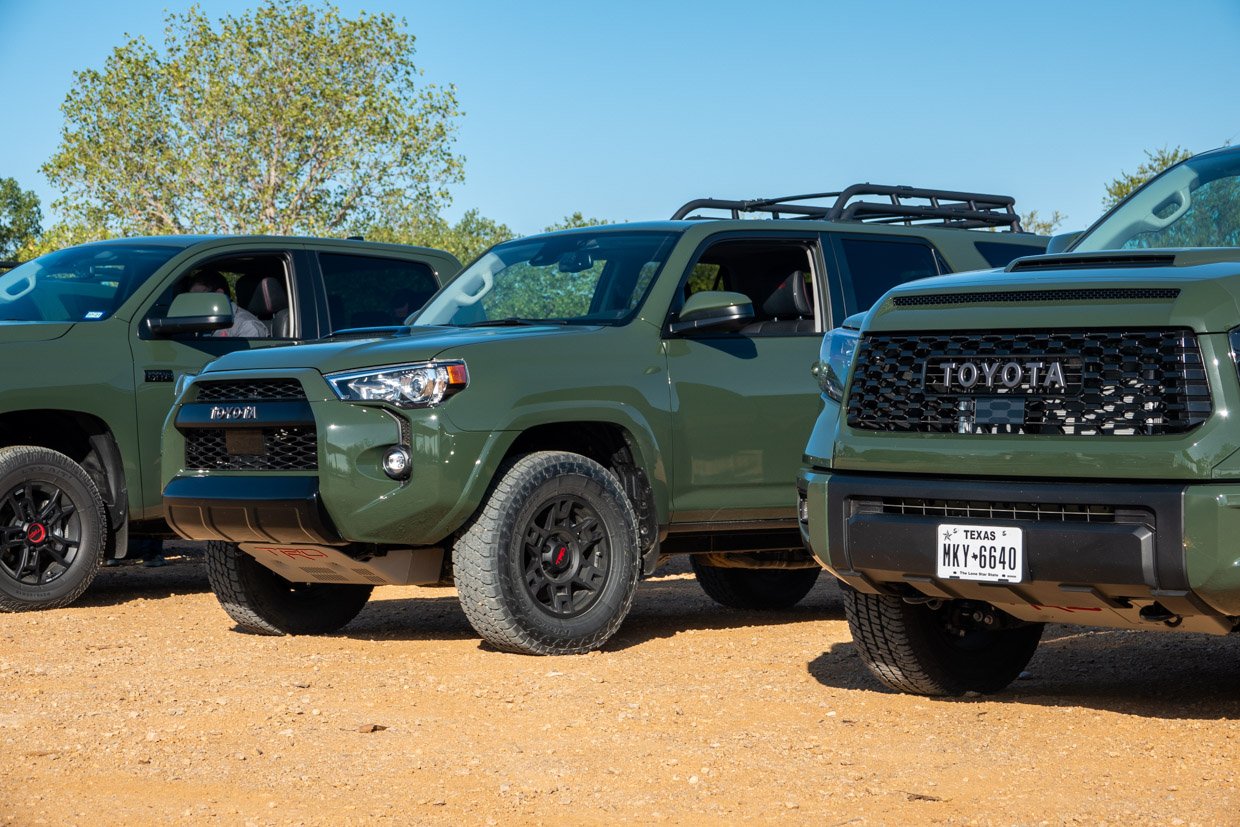 For starters, every TRD Pro projects an image of solidity and substance. They look like they were chiseled from stone, with bold, angular lines, and that iconic TOYOTA logo up front. But these trucks don't just look strong - they are. Toyota trucks are renowned for their durability, and retain their resale value incredibly well.
Every TRD Pro truck and SUV rides on FOX 2.5-inch internal bypass shocks, which are designed to handle the roughest terrain you can find. Each vehicle is also lifted, from 1 to 1.5", increasing ground clearance. Combined with an aluminum TRD skid plate up front, these trucks keep important drivetrain components protected from any jagged rocks below.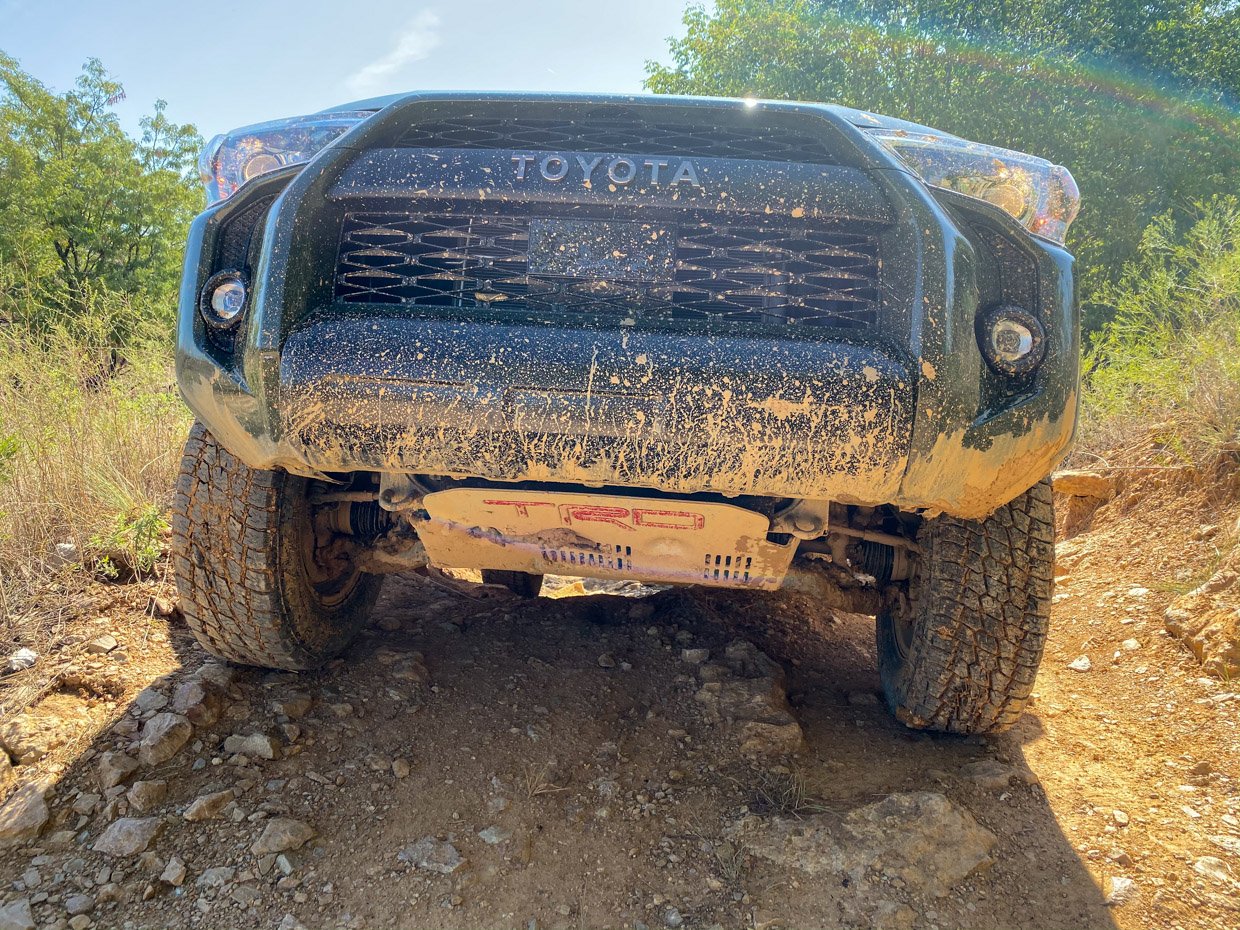 Whether you're in a 4Runner, a Tundra, a Sequoia, or a Tacoma TRD Pro, they're enjoyable on rugged and rocky trails, or in dusty and muddy baja conditions. Turn off traction control and drop the transfer case into into 2H mode, and you can even achieve some awesome powerslides in the dirt.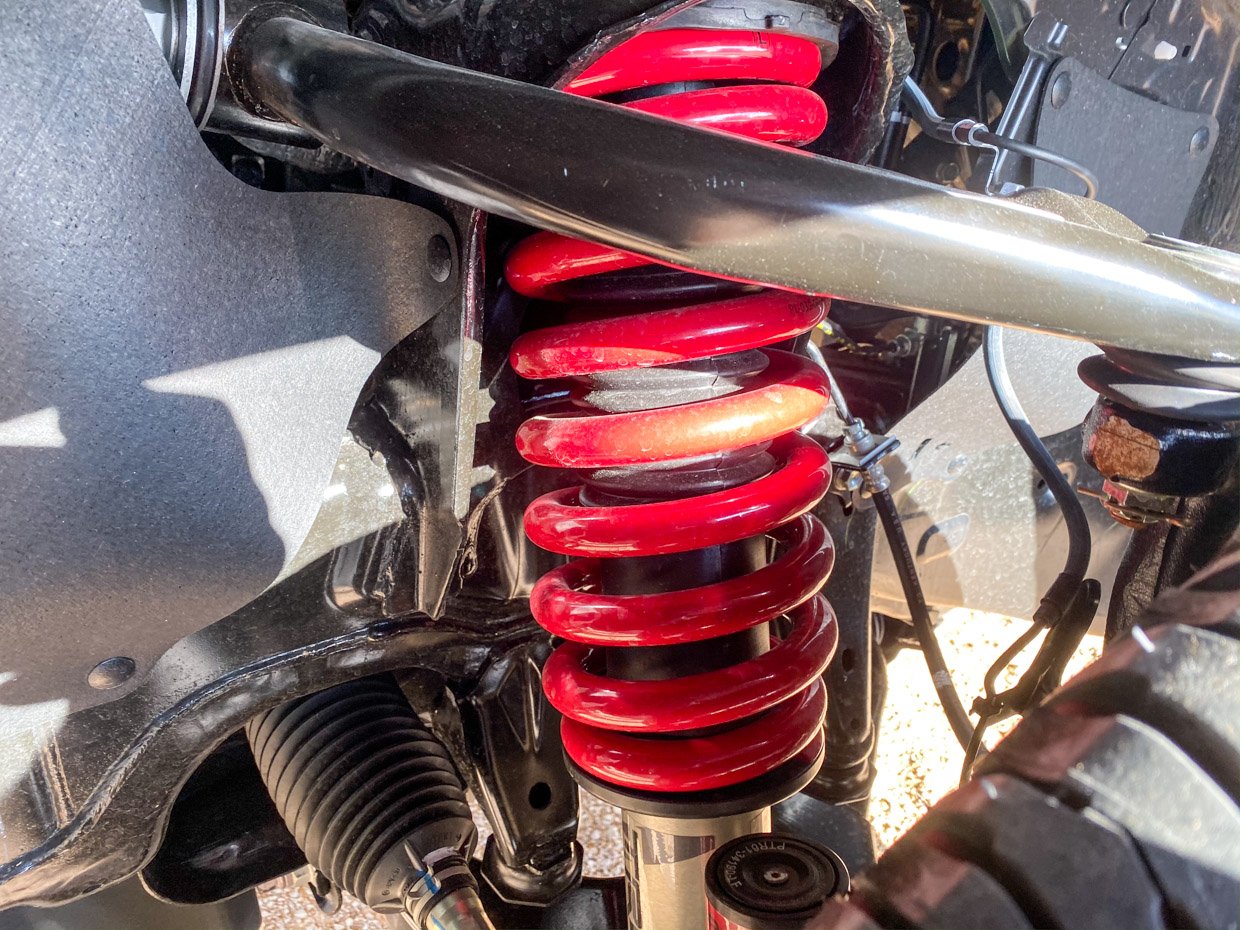 The Tacoma and 4Runner offer Crawl Control, which can automatically manage your throttle and braking, while you control steering. This feature is great for negotiating slippery uphill or downhill grades - leaving you to focus on things like wheel placement and obstacle avoidance, while the truck handles the rest.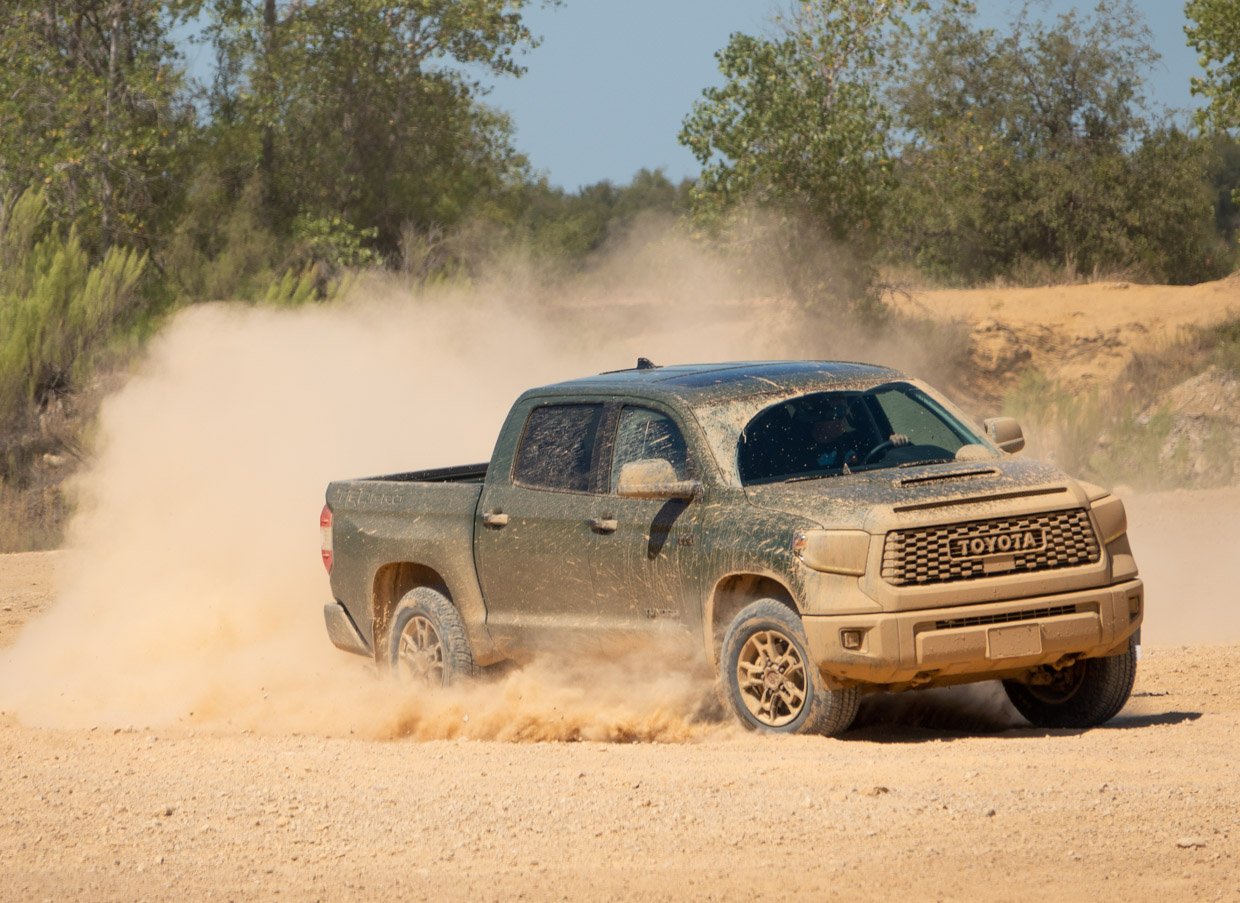 The desert air intake on the Tacoma may not be the water fording snorkel we wish it was, but it does look badass, and does help funnel clean air to the engine in dry, dusty, and sandy conditions.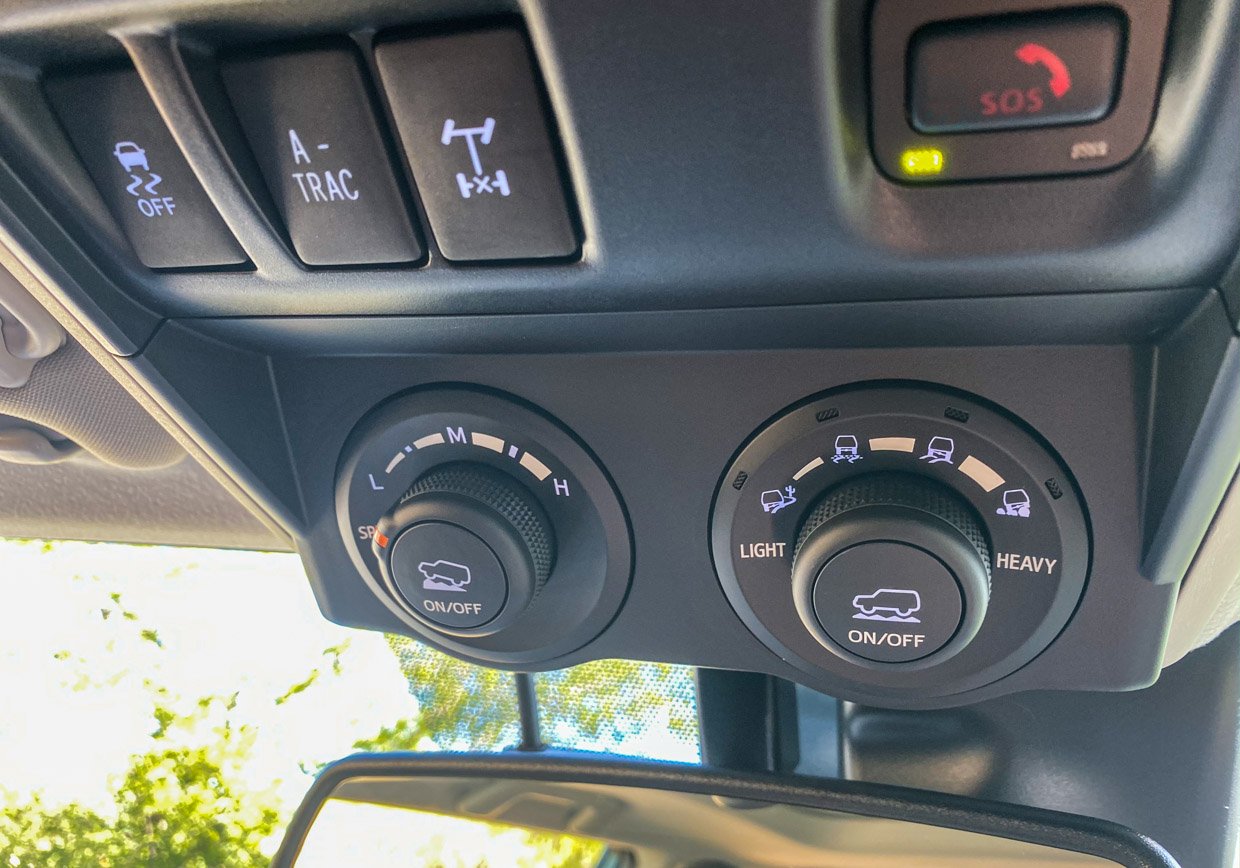 While these vehicles are exceptionally capable off road, they're also great for everyday life, with comfortable and spacious interiors, and tons of cargo capability. The 4Runner has up to 89.7 cubic feet of storage space with the seats folded, while the Sequoia has a whopping 120.1 cubic feet if you fold the second and third rows. Outfit these SUVs with a roof rack like the one on the new 4Runner Venture Edition to carry even more gear.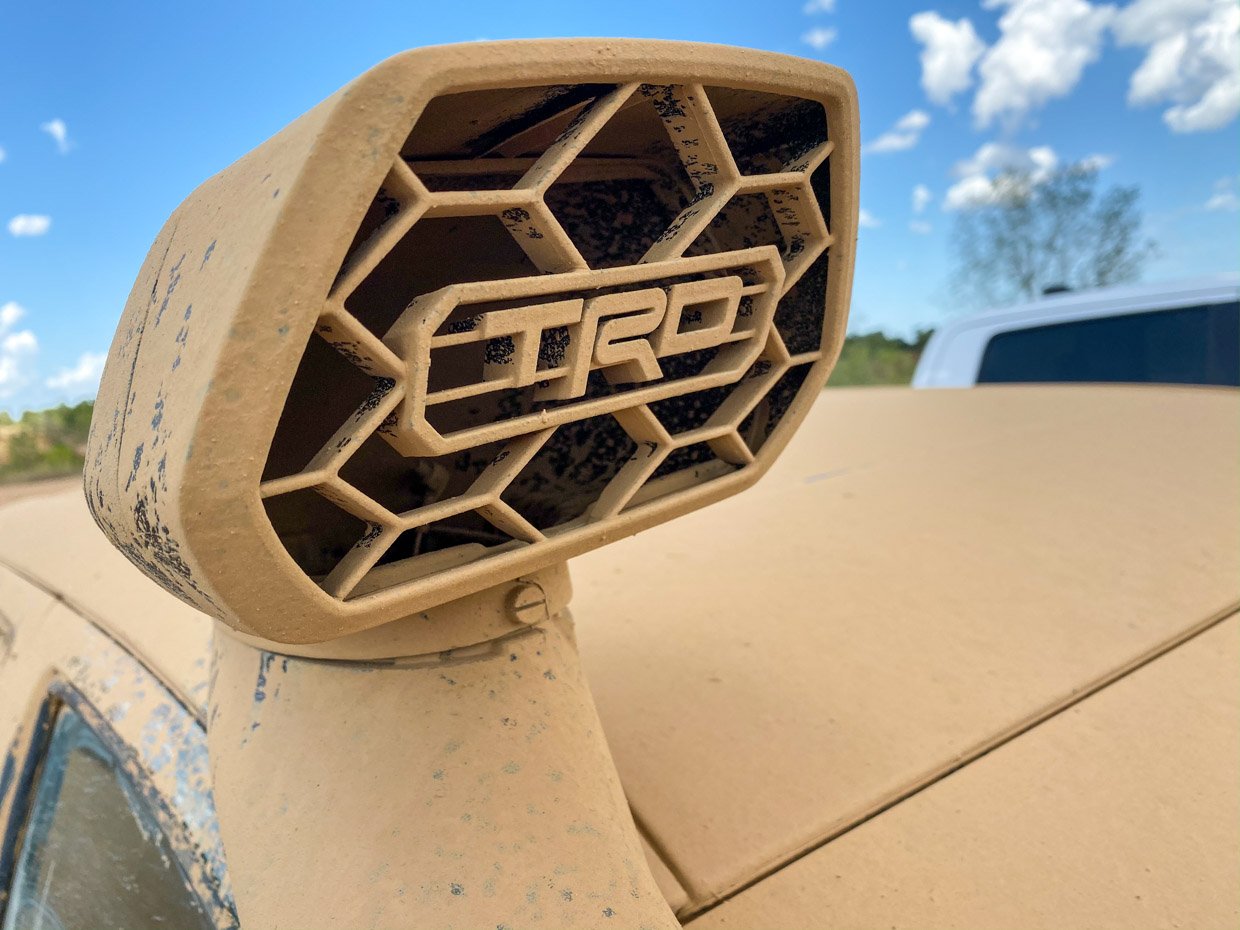 While we really dig the new Army Green color for the 2020 model year, we have to say these trucks look great with a fresh coat of Mud Brown. Though we recommend applying some Rain-X before hitting the puddles if you don't want the mud to stick to your windows.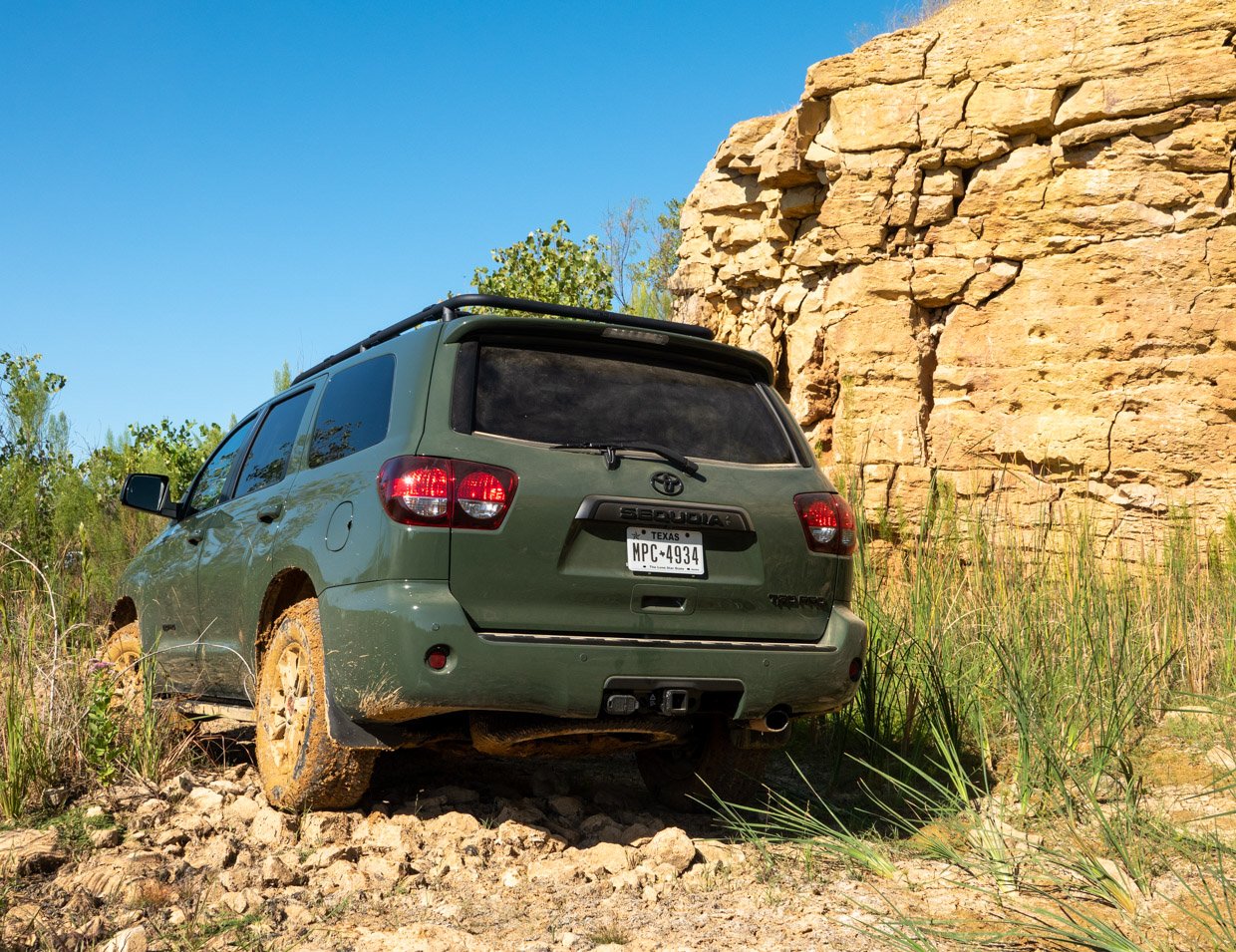 If there's one universal thing we can say about TRD Pro trucks and SUVs is that they give you a tremendous sense of confidence and safety. They're rugged and durable, and also pack Toyota Safety Sense P tech as standard, which includes a pre-collision system with pedestrian detection, lane departure alert, automatic high beams, and dynamic radar cruise control for managing your speed automatically in highway traffic.
For 2020, the Tacoma TRD Pro gets a set of features which make it easier to navigate through challenging terrain - a set of front, side, and rear cameras which provide views around and underneath the truck, along with your projected wheel and body path. We hope to see this useful feature make its way to the rest of the lineup down the road.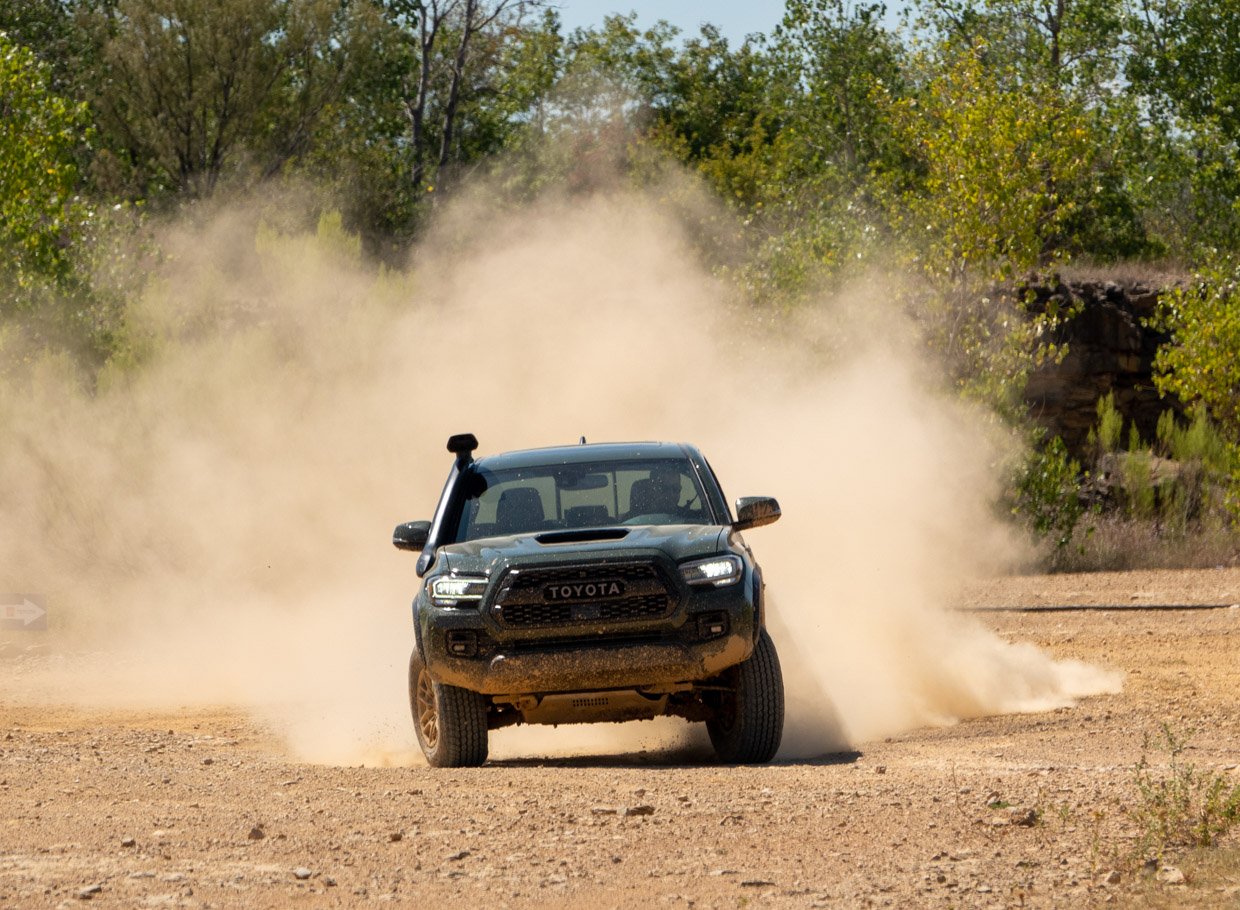 After putting numerous miles on Toyota TRD Pro trucks over the years, there's no question that they're among the most rugged and capable vehicles on the road. While the Tacoma is the most fun to drive off-road, the Tundra is our favorite for long road trips thanks to having the most comfortable cabin and ride.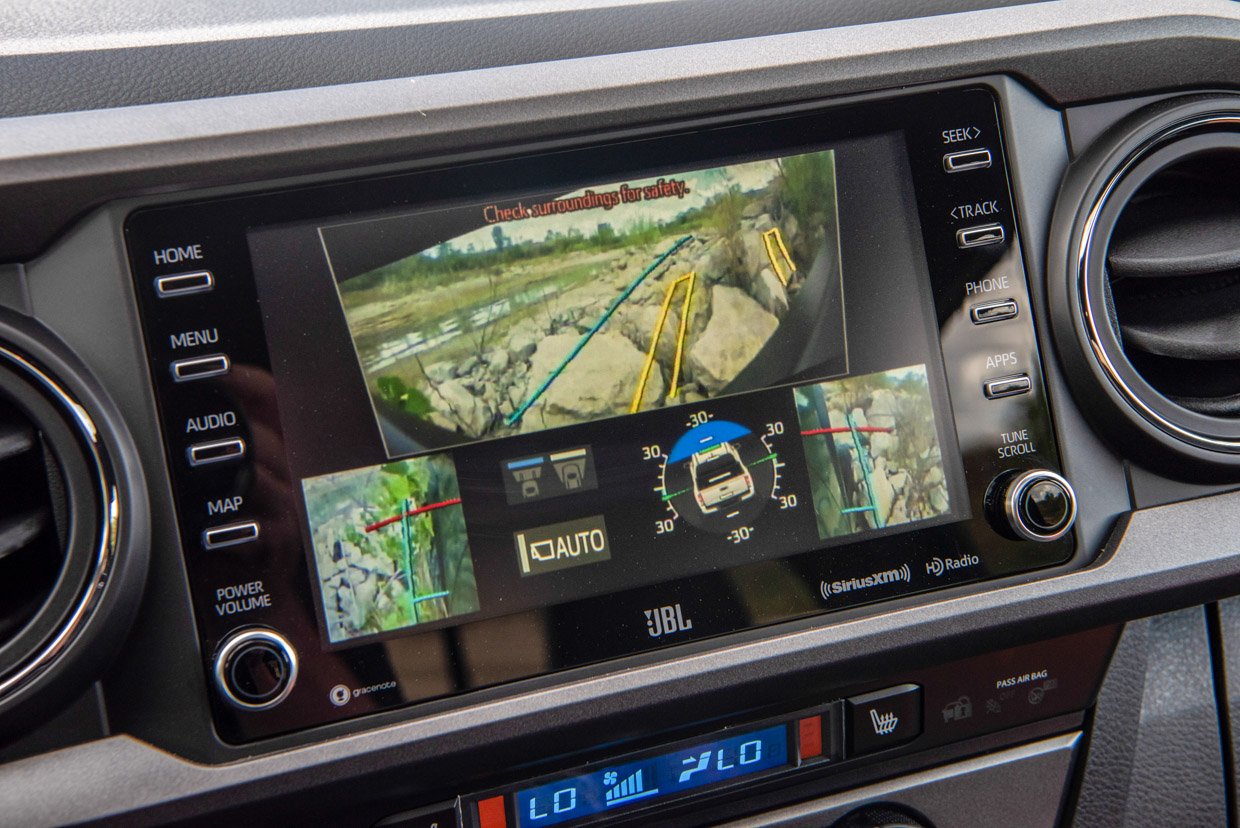 The Sequioa isn't quite as agile as the rest, but it offers tremendous space for passengers and cargo if you need it, and is more capable than most other 3-row SUVs. The 4Runner continues to be our overall favorite, perfectly blending utility, capability, durability, and cargo space - and in TRD Pro guise, it's an off-road beast.