White Rabbit Garage Solutions
chicago | garages | organization | storage | April 12, 2019
Have a garage or workshop area that's disorganized? The guys at White Rabbit can revamp your space with versatile, smartly-designed storage from Monkey Bars, and durable polyurea flooring from Citadel. See what they did for our garage on 95octane.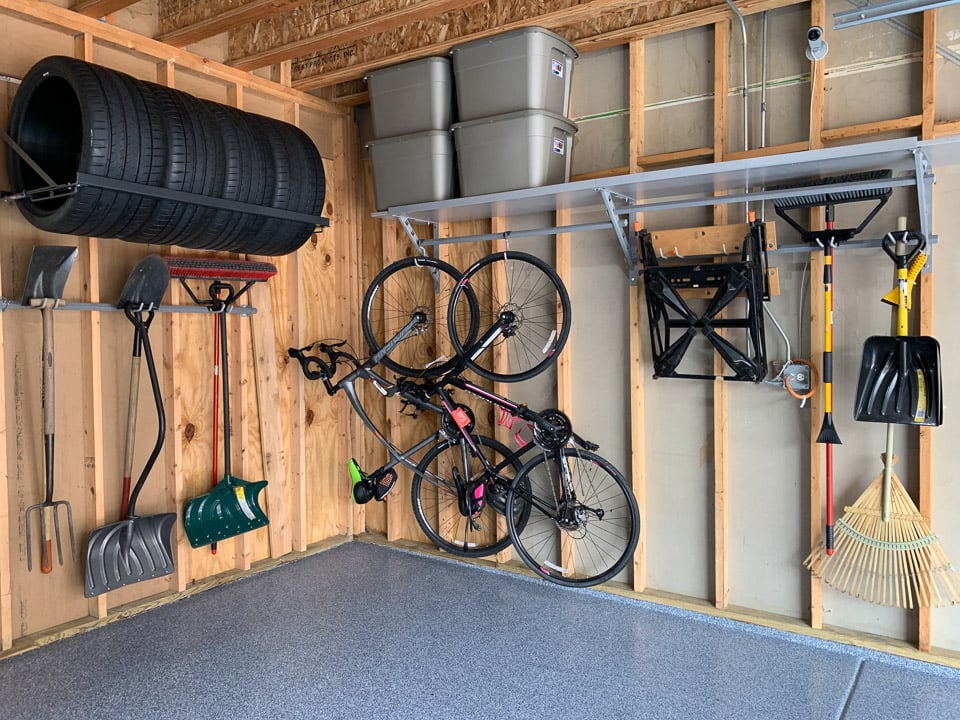 Concrete floors absorb moisture and can crack from temperature changes. A polyurea coated floor will give you years of tough, carefree wear. This durable finish can resist water, oil, and even gasoline, and cleans up with the wipe of a squeegee. Its chip-based aggregate center layer adds a splash of color and improves traction under foot.
Just look at the difference between an unfinished floor and one that's been professionally coated. It's really a night and day difference.
It's easy for the contents of your garage to get away from you. With a storage system by Monkey Bars, you can hang all your everyday items along your walls, away from car doors, while the stuff you use only occasionally goes up above on the top shelf. Each 4-foot section can hold up to 1000 pounds.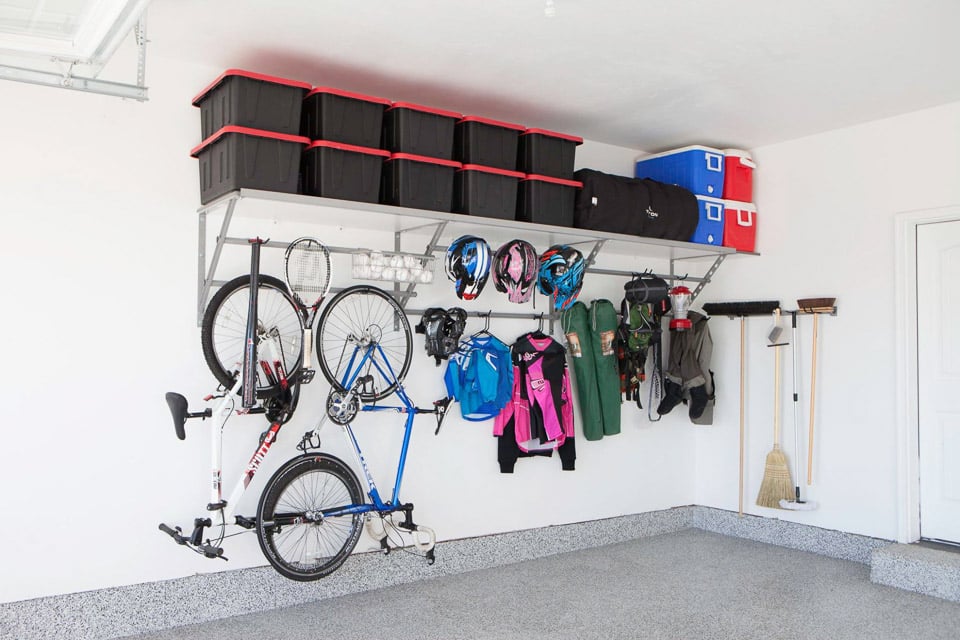 Monkey Bars can be easily reconfigured to accommodate items of various shapes and sizes, and allows for items to be stacked for efficient storage. A wide variety of movable hooks, shelves, and accessories make it easy to hang garden accessories, tools, bicycles, and more.

The bars can also combined with custom cabinetry to provide storage for items you'd prefer to keep out of sight. With 1" thick shelves, you don't have to worry about them bowing under weight.
Cabinetry can be custom fit to whatever space you have, offering a clean and professional look for tools and other small items, and can be fitted with useful workbench surfaces, made from sturdy materials like a solid maple butcher block or stainless steel.
Cabinets can be finished in a wide variety of colors too from rich woods to bright and bold colors like Cobalt Blue, Race Day Red, or Sonic Yellow, which look especially great in garages for gearheads.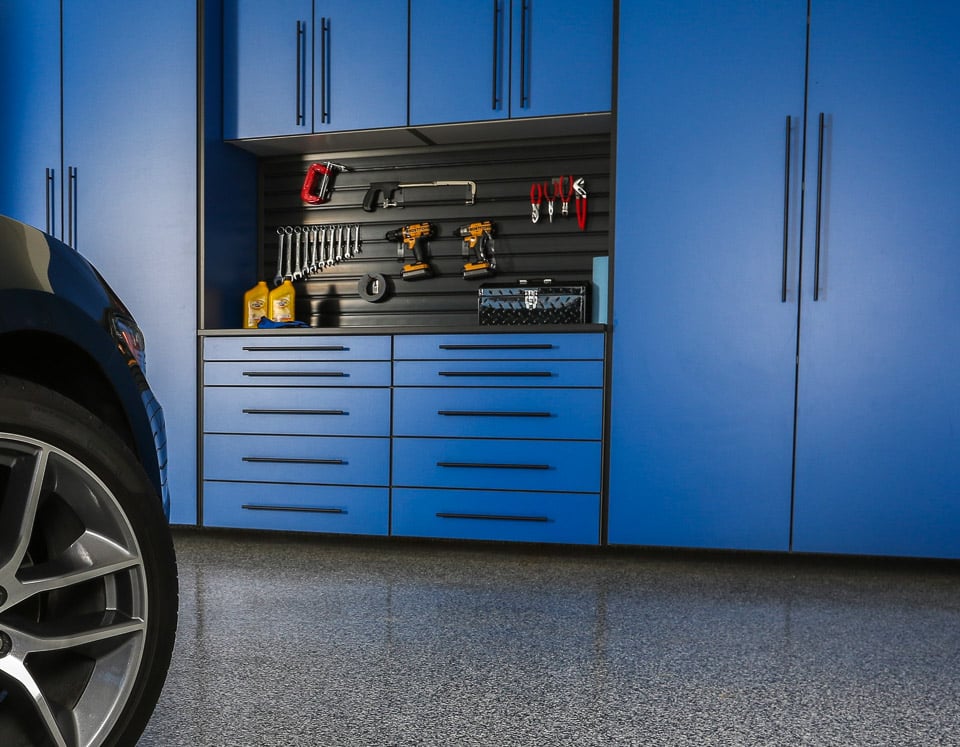 White Rabbit's professional installation crew takes care of all the work for you. Just clear out your garage, and they do the rest, from prepping and pouring floors to ensuring all shelves and cabinets are securely mounted into studs or beams.
And if you're worried about the prospects of a lengthy renovation project, not to worry. Installation of a complete new garage floor can be done in less than a day, and you can park on it just 24 hours later. Monkey Bars can be professionally installed in just a couple of hours, and custom cabinets can be installed in a day or two.
We had our garage redone by White Rabbit, and we're extremely pleased with the results. The new floor is like one in a car showroom, and all of the junk that used to clutter our garage now hangs neatly on the Monkey Bars storage units, providing plentiful space and quick access to everything.

White Rabbit currently services the Chicagoland and Milwaukee areas. For more information or an estimate, check out the White Rabbit Chicago or Milwaukee website, or give them a call at 847-272-7878. Their sister company, Garage Design Source serves the Washington, DC area, and Monkey Bars can help point you to storage solutions dealers in other locations.
---
Disclaimer: White Rabbit covered a portion of the cost for our garage project. All views and opinions expressed here are those of The Awesomer.