WhistlePig Barrel-Aged Maple Syrup
cocktails | food | rye | syrups | whiskeys | whistlepig | August 22, 2022
WhistlePig Whiskey teamed up with Runamok Maple to create this delicious maple syrup aged in whiskey barrels. It's got a great depth of flavor and edible sparkles to add magic to your cocktails. Mix it with PiggyBack rye and bitters for a lightly sweet Maple Old Fashioned. Sold as a gift set from the WhistlePig shop.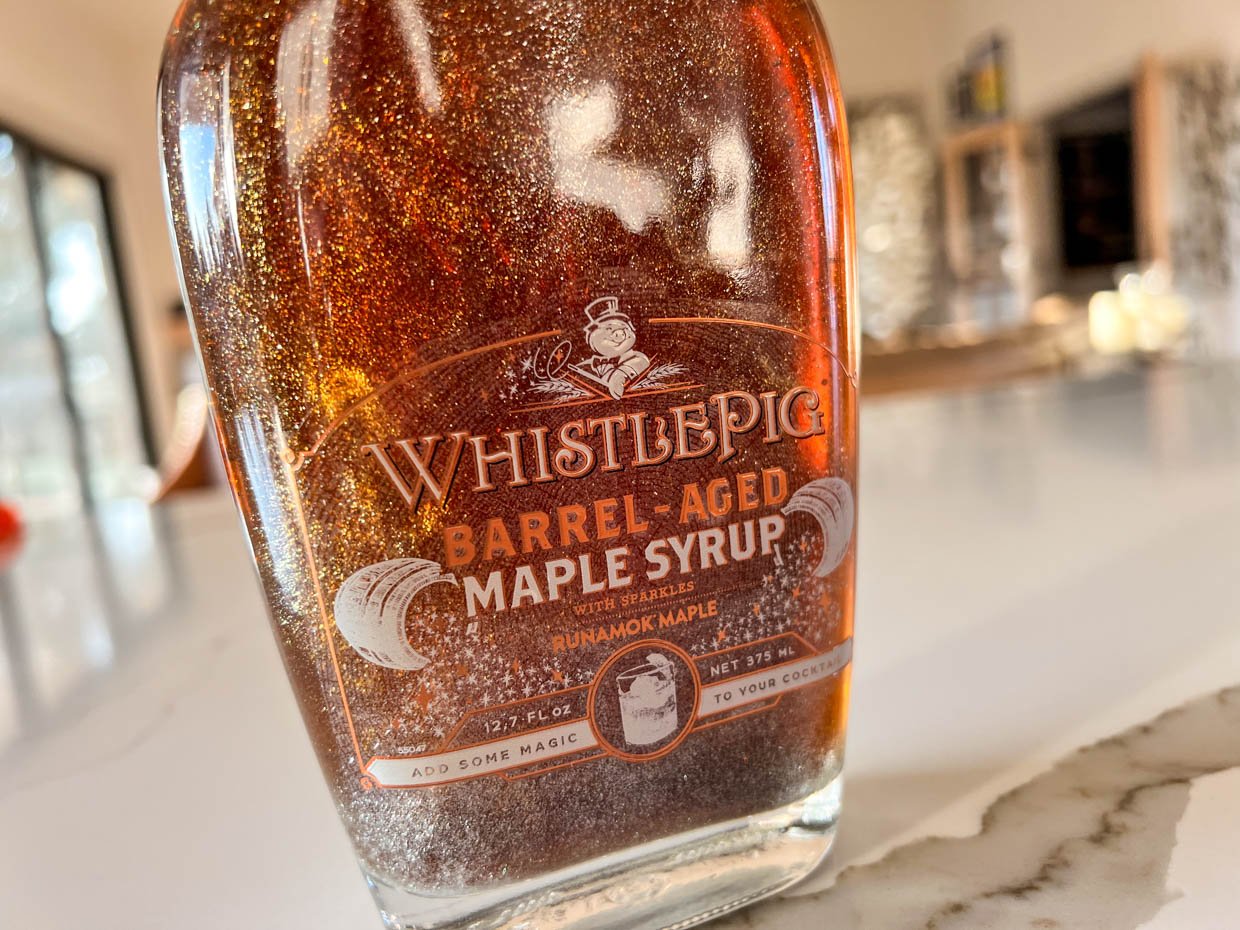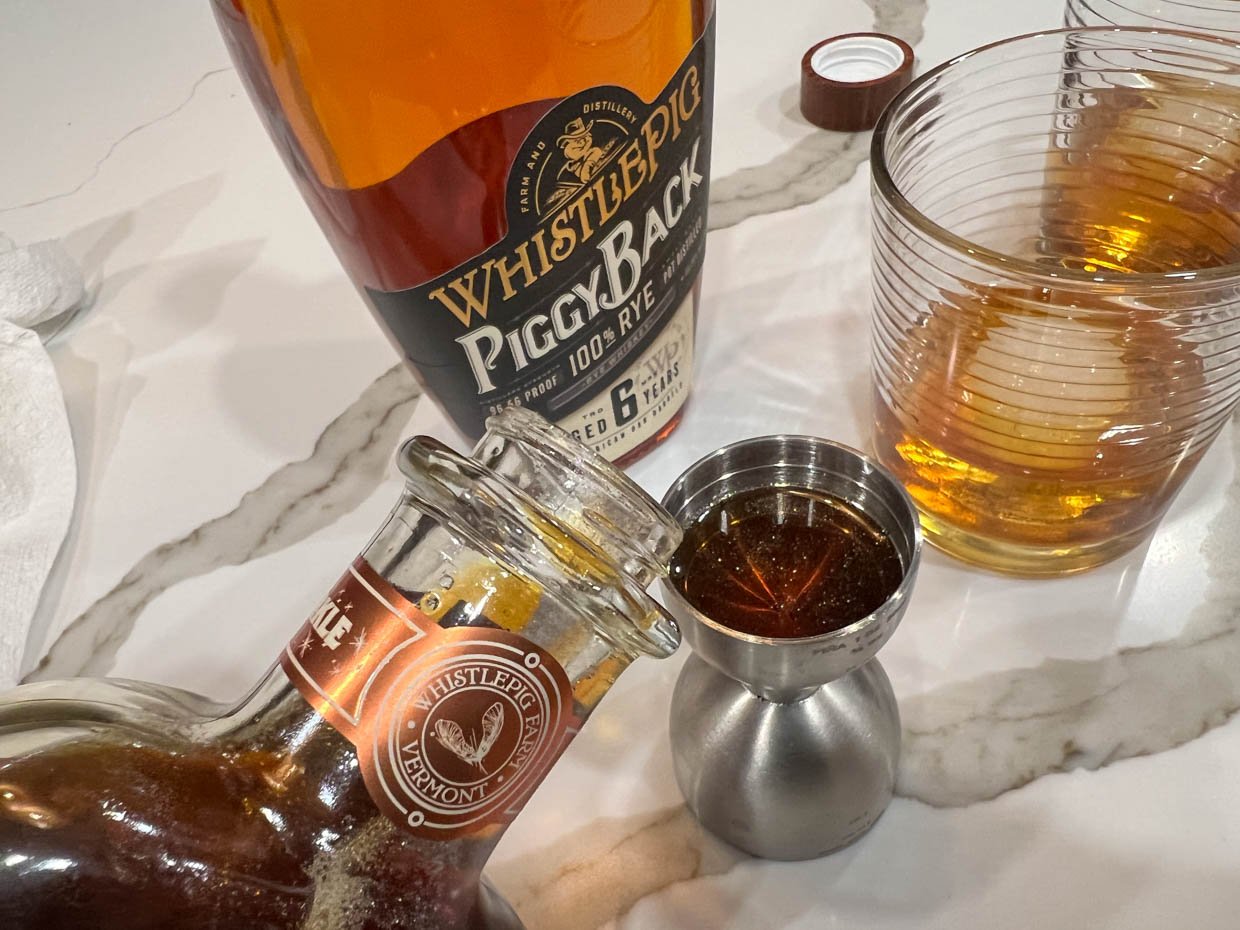 WhistlePig Maple Old Fashioned
2 oz. WhistlePig PiggyBack 100% rye whiskey
1/4 oz. WhistlePig Barrel Aged Maple Syrup
3 to 5 dashes of your favorite bitters
Fresh orange peel to garnish

Method: Add bitters, maple syrup, and rye to a rocks glass. Add a large ice cube. Stir until chilled and maple syrup is fully dissolved. Garnish with an orange peel.