The Awesomer is reader-supported. When you buy through links on our site, we may earn an affiliate commission. Learn more.
Whispering Zip Hoodie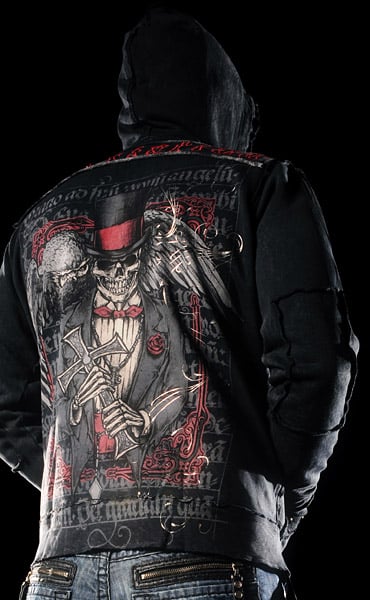 Loud on the details, Affliction's Whispering Zip Hoodie eats lesser hoodies for lunch; it sports a black lava wash, silver dome studs, embroidered logo, fleur-de-lis zip, and silver foil accents.