Where the F Are My Keys?
keychains | swearing | January 12, 2020
Are you constantly misplacing your keys? Well Calliugraphuck's "Where the F**k are my Keys?" keychain is guaranteed not to help with that, but it is guaranteed to give you a good laugh once you find them. They should partner up with the guys at Tile to make a version that's actually useful.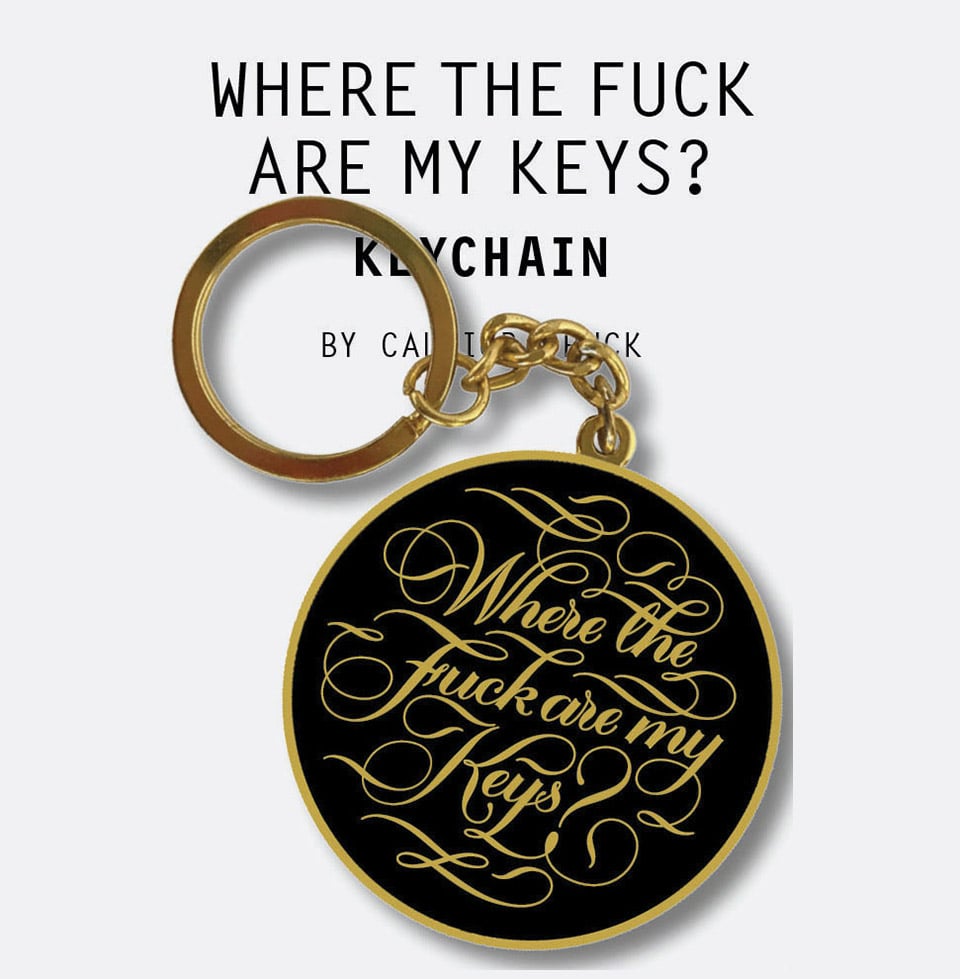 The Awesomer is reader-supported. When you buy through links on our site, we may earn an affiliate commission. As an Amazon Associate I earn from qualifying purchases. Learn more.