The Awesomer is reader-supported. When you buy through links on our site, we may earn an affiliate commission. Learn more.
Wheel of Fortune Clock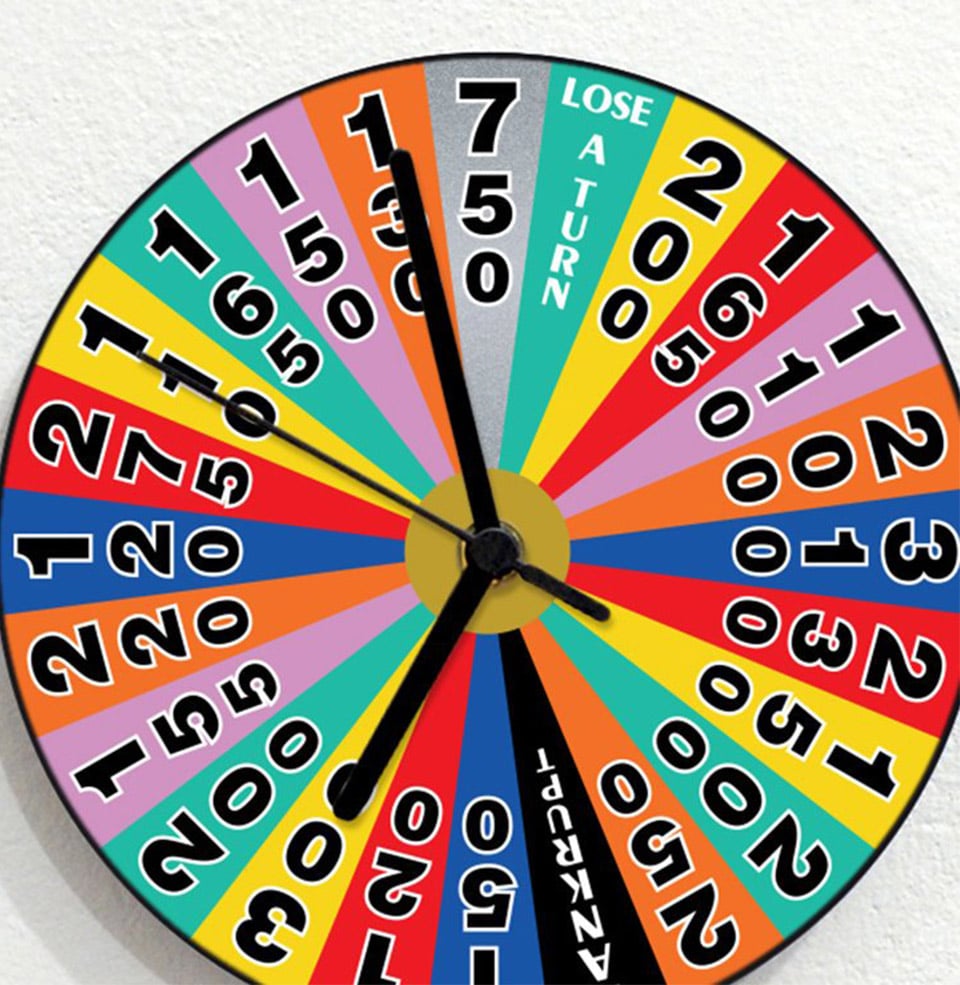 Fans of daytime game shows will immediately recognize the background of Dragon Vision's playful wall clock. Inspired by Wheel of Fortune, the 8″ acrylic and printed vinyl clock features prize denominations instead of hours on its dial. Just be sure to avoid 12:30 and 5:30.