WTF Should I Make for Dinner?
2012-gifts | Awesome Gifts: 2012 | books | cooking | food
Zach Golden's smart-ass website is now a smart-ass cookbook, providing tips and insights into what you should cook for any occasion – with the occasional swear word thrown in for spice.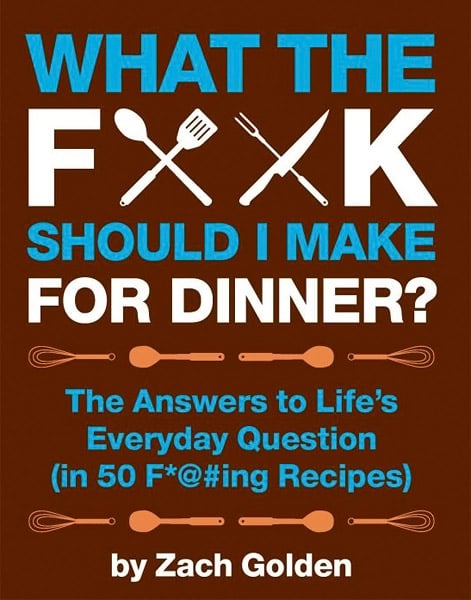 When you buy through links on our site, we may earn an affiliate commission. As an Amazon Associate I earn from qualifying purchases.