Weatherman x McLaren F1 Collection Umbrellas
mclaren | umbrellas | May 3, 2023
Words by Vic Arkoff
Neither snow nor rain nor soggy uniforms keep a Formula 1 racing crew from the swift completion of their intense pit crew duties. After perfecting a rugged umbrella for the pro golfers, Weatherman teamed up with the McLaren Formula 1 Team to engineer a racetrack-worthy limited-edition McLaren Collection umbrellas.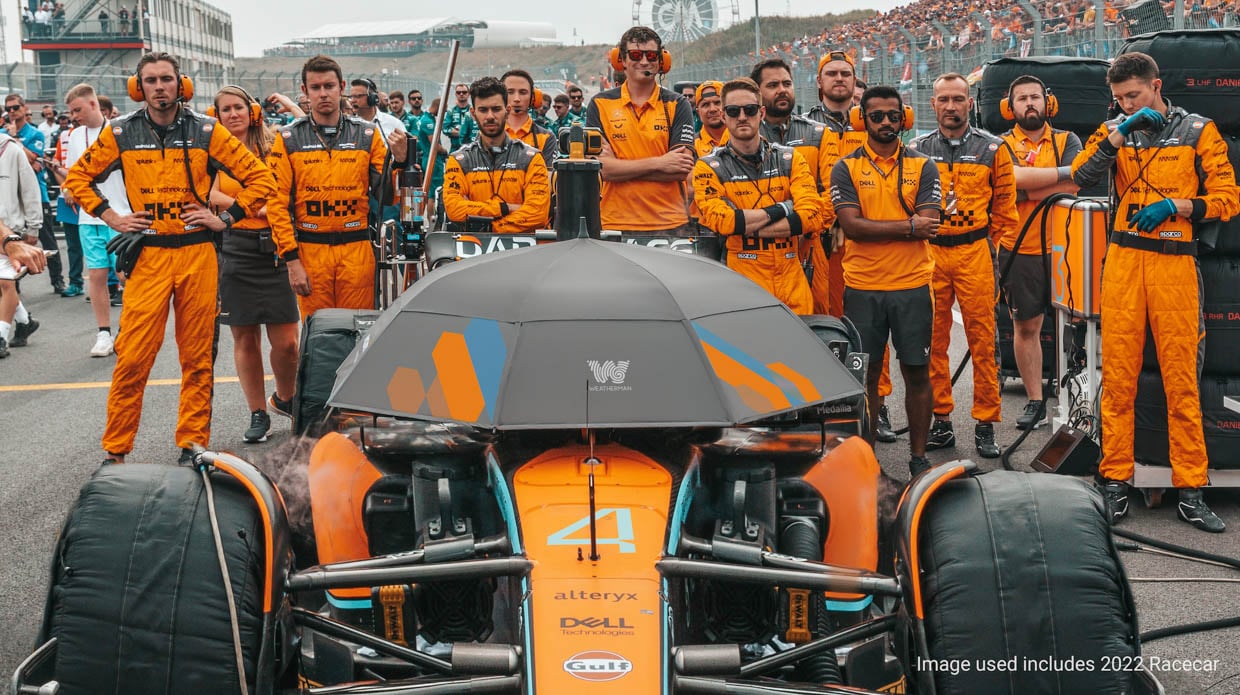 When you buy through links on our site, we may earn an affiliate commission. As an Amazon Associate I earn from qualifying purchases.
The collection includes the 40" Collapsible Umbrella, and 57" Golf Umbrella — in the McLaren F1's official Anthracite and Papaya colors. Made with a UV/heat-resistant fabric they can reduce temperatures by 10 degrees, and the industrial-strength fiberglass shafts and ribs withstand winds up to 55 mph without inverting like a cartoon.