Vooray Boost Duffel Bag
Vooray's squared-off duffel bag is ideal for carrying a change of clothes and everyday essentials to the gym. It's made from tear- and abrasion-resistant canvas polyester and has a ventilated main section, a large wet/dry pocket, a shoe compartment, and a stretchy water bottle sleeve. Available in 22-liter and 32-liter sizes.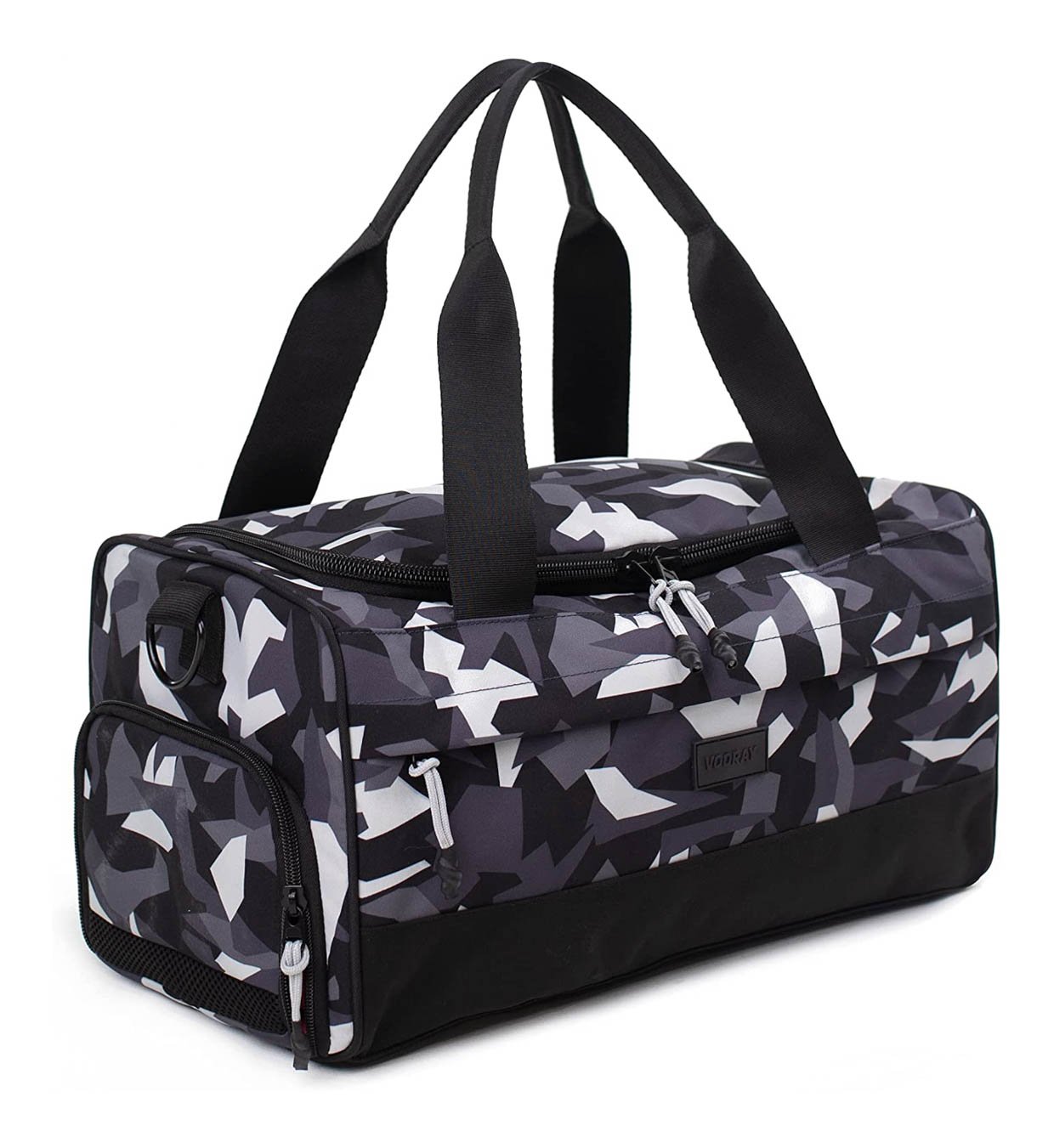 When you buy through links on our site, we may earn an affiliate commission. As an Amazon Associate I earn from qualifying purchases.