Via Carota Craft Cocktail Sets
cocktails | drinks | gifts | April 25, 2023
Words by Vic Arkoff
The next best thing to having cocktails in NYC at the award-winning Via Carota restaurant is having their mixed drinks available at home 24/7 in these Via Carota Craft Cocktail Sets. Each boxed set includes two ready-to-drink cocktails and two Italian-made crystal low-ball or Nick and Nora glasses.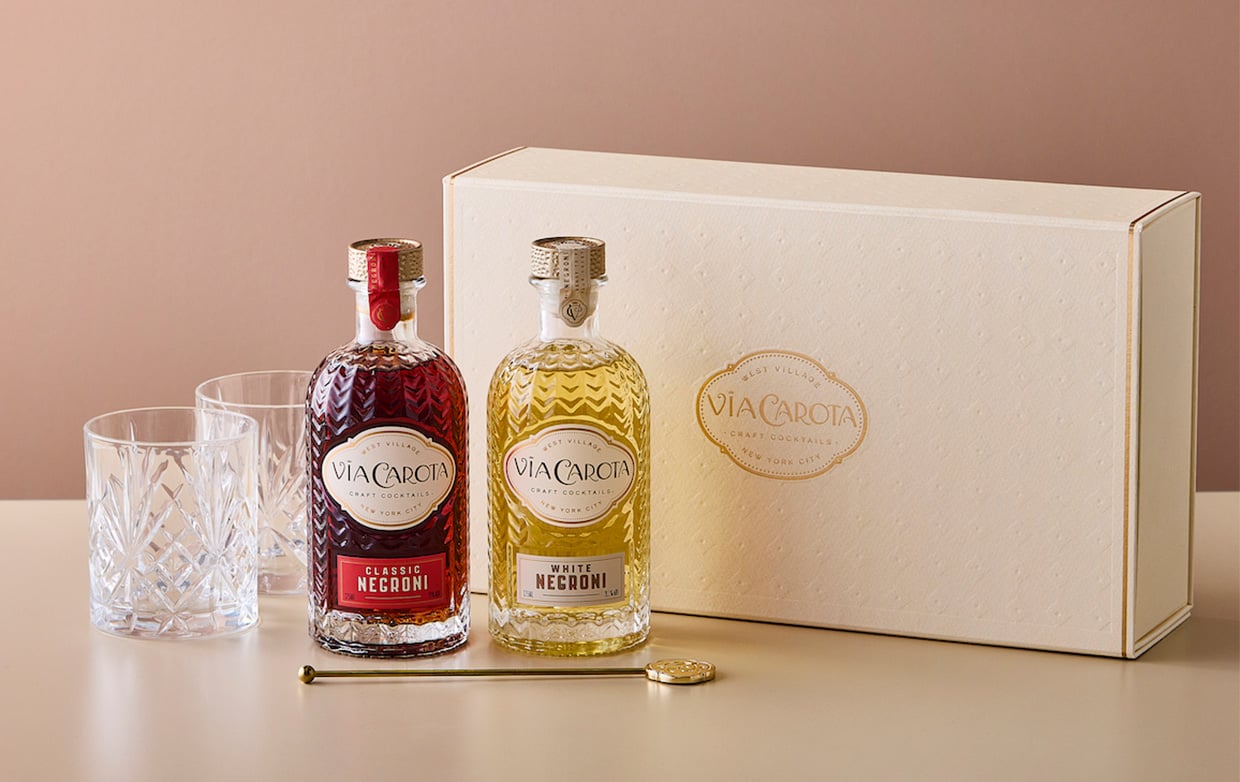 When you buy through links on our site, we may earn an affiliate commission. As an Amazon Associate I earn from qualifying purchases.
The snazzy Via Carota Craft Cocktail Sets offer three bottled pairings: a Signature Martini and Espresso Martini; Classic Negroni and White Negroni; and for bourbon lovers, Via Carota's Signature Manhattan and the ever-popular Old Fashioned. We like that shipping is free and you don't need to tip the bartender.