Vestal Calcutron Watch
The calculator watch makes a mathemagical comeback with Vestal's Calcutron; with a chiseled stainless steel case and steel expansion band, it'll let you geek in style.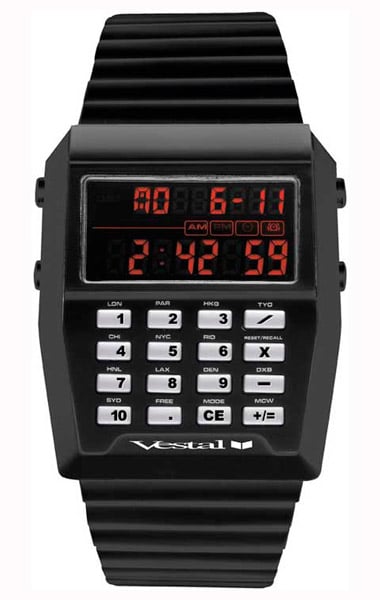 When you buy through links on our site, we may earn an affiliate commission. As an Amazon Associate I earn from qualifying purchases.