Vegas Is for Sports Fans
las vegas | sports | travel | January 12, 2018
Sure, you can go to Las Vegas to get your clubbing and gamble on, but how about satisfying your other passions? MGM Resorts invited us on an extraordinary trip to show us what pro sports means to their town, and needless to say, we were amazed.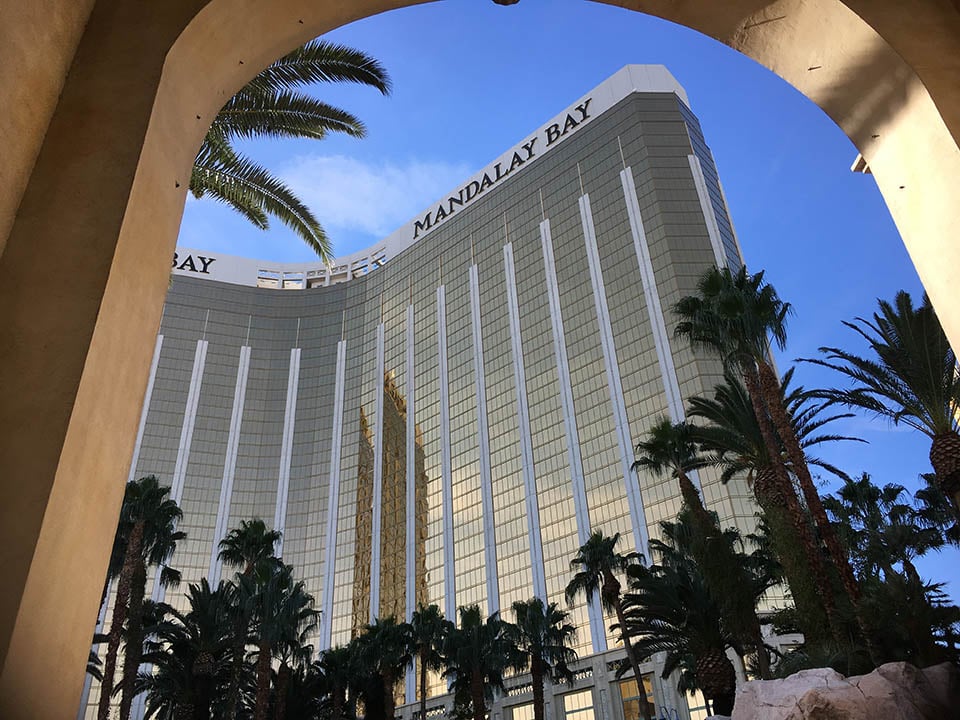 Our adventure began at the comfortable and immersive Mandalay Bay Resort, which we love because it has everything you didn't know you wanted or needed inside, at your doorstep. And we mean everything - from a tattoo shop to fun lingerie. We were treated to a plush suite with plenty of closet space, a relaxing sitting area, a bathroom with a gigantic tub and an iconic Strip view.
Foodies can go for broke in Las Vegas, and within our resort we found world class food - everything from fine dining at Alain Ducasse's Rivea, to steaks at Bavette's (unforgettable), to casual Irish pub fare at Rí Rá (fantastic). And don't forget room service either.
We were whisked off to the Friday Night Fights, featuring Orlando Salido and Miguel Roman, right after our dinner, and got to hear the athletes thoughts at the press conference afterwards.
Time to review the highlights of what we just saw over exceptional libations - familiar favorites and new cocktails we can't wait to try to make at home.
If you were a Komodo Dragon living in Vegas at the Mandalay Bay Shark Reef Aquarium, you might be smiling too. Lots of cool creatures to see, and just about as fun as the people watching in the city.
We had a blast trying our hand(s) at a private poker tournament (for bragging rights, of course). The Poker Room at Mandalay Bay offers tournaments daily, as well as lessons.
While we were there, the reveal of the name of the new WNBA Las Vegas team (with Mandalay Bay as the Las Vegas Aces' home base) was announced with lots of fanfare and enthusiasm at the House of Blues.
Where else but Vegas could you hang out with Olympian Greg Pennes, one of the talented athletes in Michael Jackson ONE, the Cirque du Soleil show? We loved his demo and the show was more like a concert - so dynamic and interactive.
Sea creature watching, trampoline lessons and sport spectating works up a real appetite. Healthy or comforting, it's all here - and we tasted it all, including these delicious treats at Shawn McClain's Libertine Social.
Besides amazing treatment options, the slick Bathhouse Spa in the Delano, steps away from our room, offers access to relaxing wet and dry areas (cucumbers included).
Time for another sports highlight - the hockey game at the T-Mobile Arena. Vegas residents love their sports. The Golden Knights is their first pro team and it's pretty clear that it's a mutual admiration fest.
Being treated like royalty isn't something we are accustomed to, but the team at MGM Resorts made it really easy to get used to. And now that we know we can add sports events to the amazing list of entertainment and dining options there we already want to go back and visit.