Vanderhall Venice Speedster
The Venice Speedster is the single-seater version of Vanderhall's Venice three-wheeler, for those who enjoy experiencing the pleasure of driving alone. It has a 1.4L 180hp turbocharged four cylinder engine and a six-speed automatic transmission.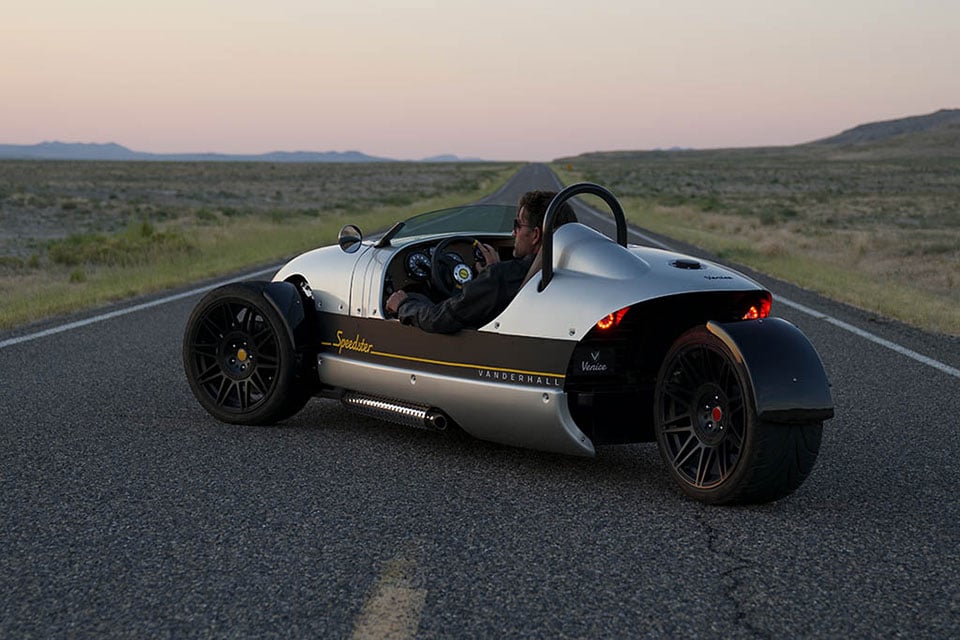 When you buy through links on our site, we may earn an affiliate commission. As an Amazon Associate I earn from qualifying purchases.