Van Life Board Game
board games | road trips | travel | vans | April 25, 2023
Words by Vic Arkoff
Make the best of van living downtime (with or without an actual van) with this board game that fits in the glovebox. Van Life by Ridley Games steers 2 to 5 players around the board to punny places like Silly Cone Valley, Wood Sock, and Vanhaven on fictional Vantopia island.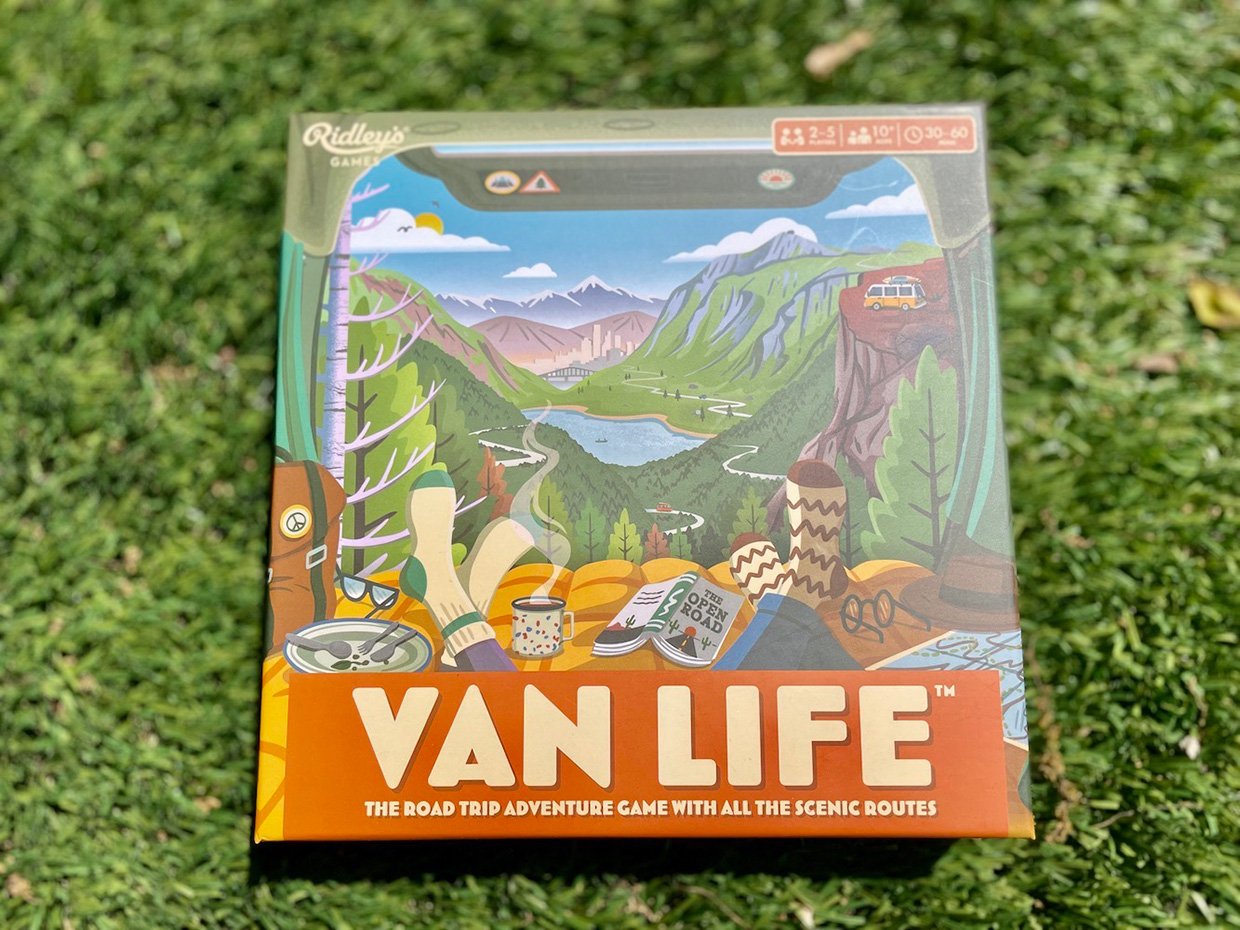 When you buy through links on our site, we may earn an affiliate commission. As an Amazon Associate I earn from qualifying purchases.
Players compete to earn points by going on adventures and picking up skills, making fuel stops and repairs before four seasons pass. Here's hoping a revised edition hits the gas on chuckle-worthy van-life challenges like running out of s'mores, dumping the septic tank, and getting stuck in Coach-hell-a traffic.