The Awesomer is reader-supported. When you buy through links on our site, we may earn an affiliate commission. Learn more.
Vampire Kit Collection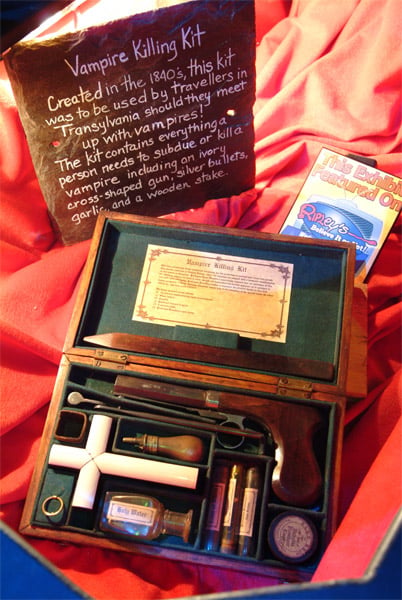 Believe it or not, Ripley's has the largest collection of authentic vampire killing kits in the world; made in the 19th century, most include stakes, crucifixes, lead bullets, and garlic.