The Awesomer is reader-supported. When you buy through links on our site, we may earn an affiliate commission. Learn more.
United Snakes of America Print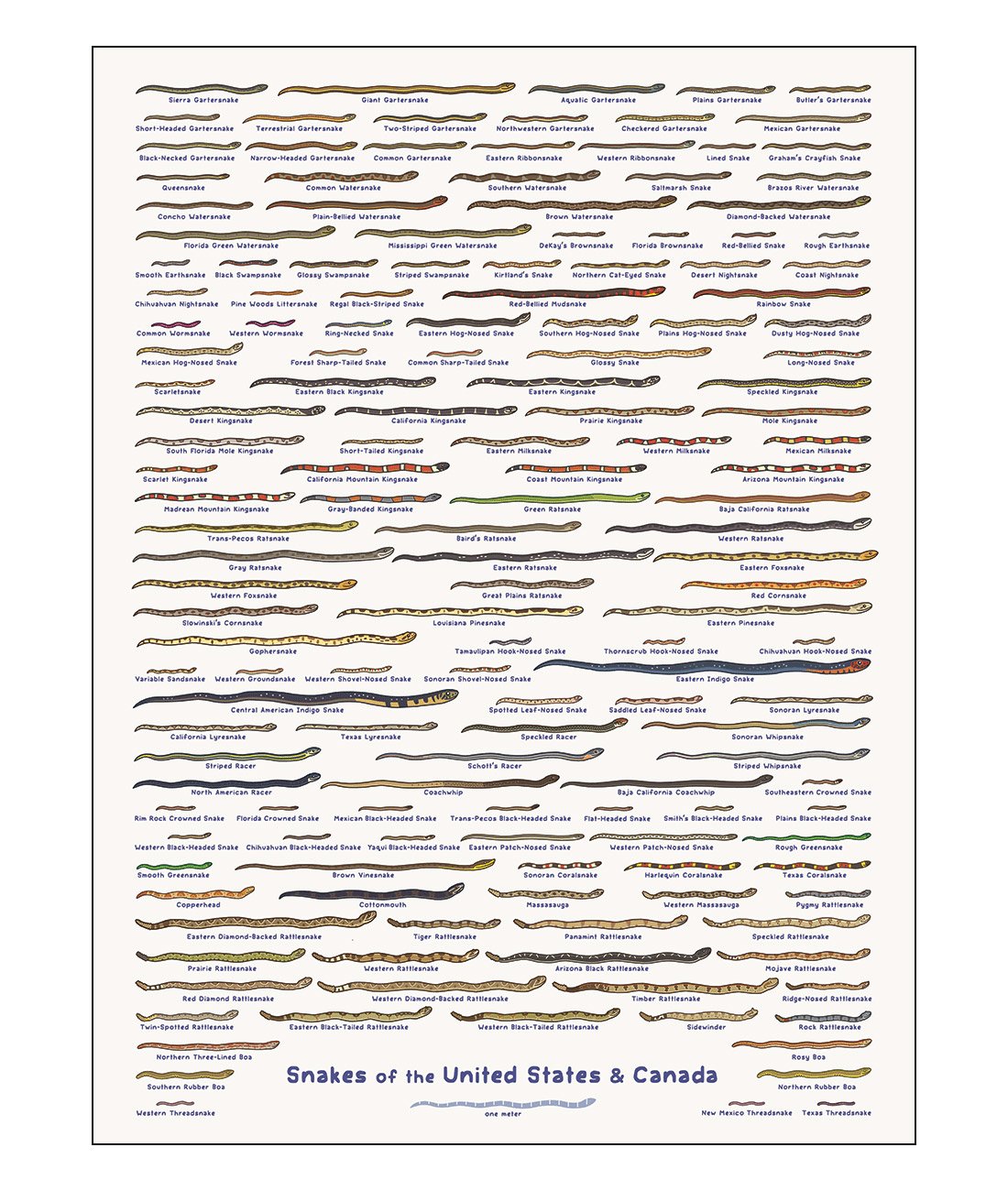 Snakes. Why did it have to be snakes? Ophidiophobics look away, but everyone else check out this sweet poster provides a scientifically-accurate catalog of every known snake species in the US and Canada. Available as an 18″ x 24″ OR 36″ X 48″ print.