Uni Jetstream 4&1 Pen/Pencil
Uni's multipurpose writing instrument combines four different ballpoint inks with a mechanical pencil. It has smooth-flowing 0.7 mm red, green, blue, and black pens on board, as well as a 0.5mm pencil lead for those times you need erasable writing. There's also an eraser hiding under its back cap. Refills here.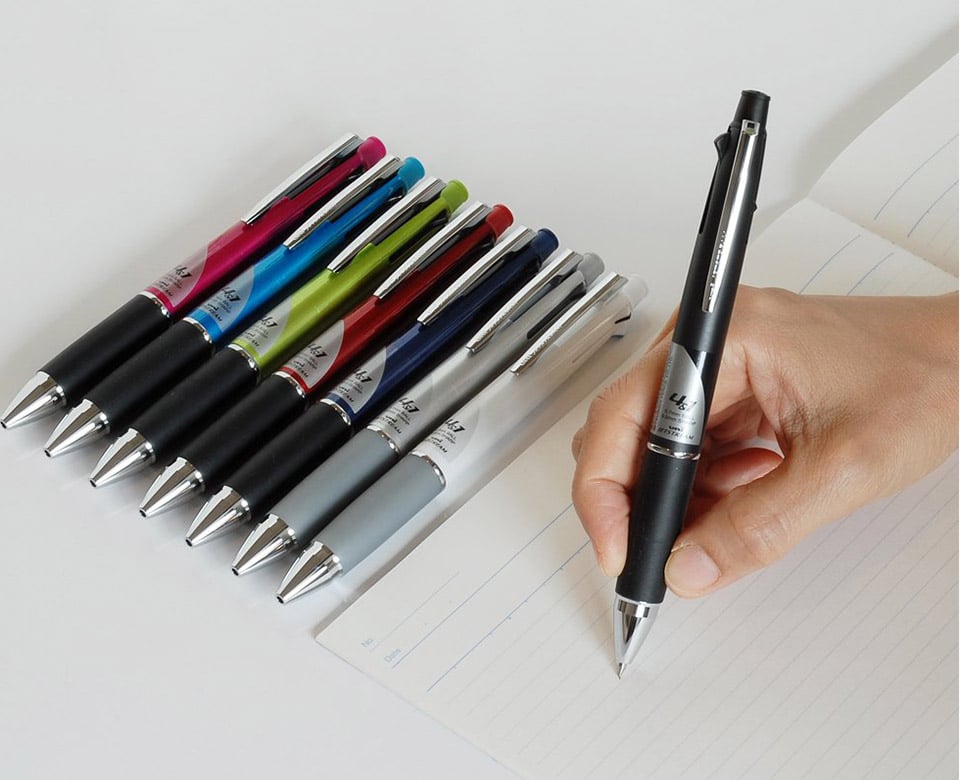 When you buy through links on our site, we may earn an affiliate commission. As an Amazon Associate I earn from qualifying purchases.