Typographic Word Chess Pieces
Taking a more literal approach than just using first letters, these 3D-printed chess pieces use the full name of each piece as an integral part of their design. Be sure to order both black and white sets.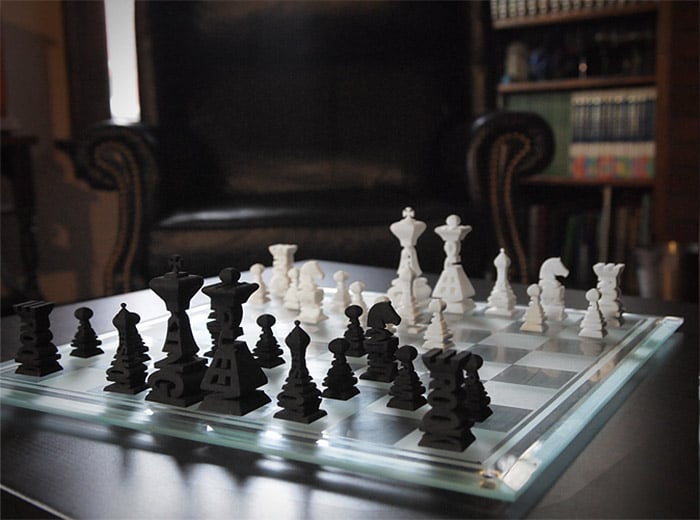 When you buy through links on our site, we may earn an affiliate commission. As an Amazon Associate I earn from qualifying purchases.