The Awesomer is reader-supported. When you buy through links on our site, we may earn an affiliate commission. Learn more.
TTi-068 Titanium Chopsticks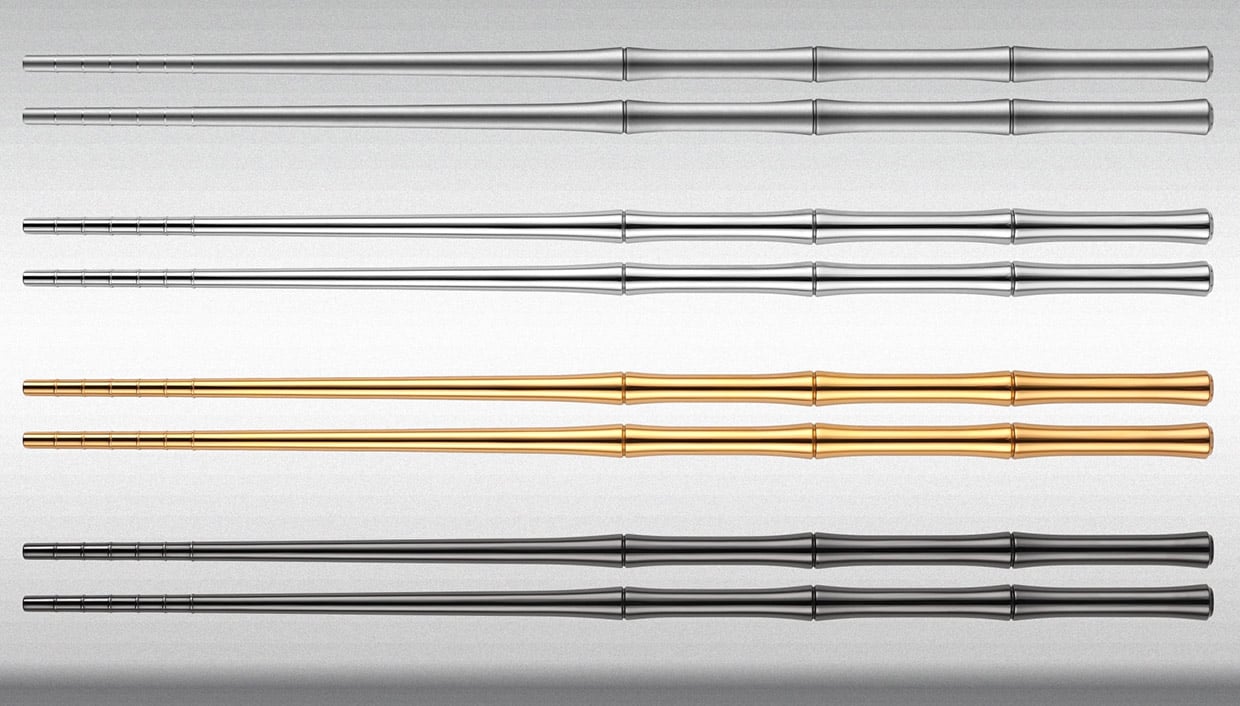 These beautifully-crafted metal chopsticks offer substance and permanence, while nodding to tradition with their bamboo-inspired form. Each one is molded from pure titanium, which won't rust, and is resistant to germs. Available in black, silver, grey, or gold.