The Awesomer is reader-supported. When you buy through links on our site, we may earn an affiliate commission. Learn more.
Trends & Tech 2010-2050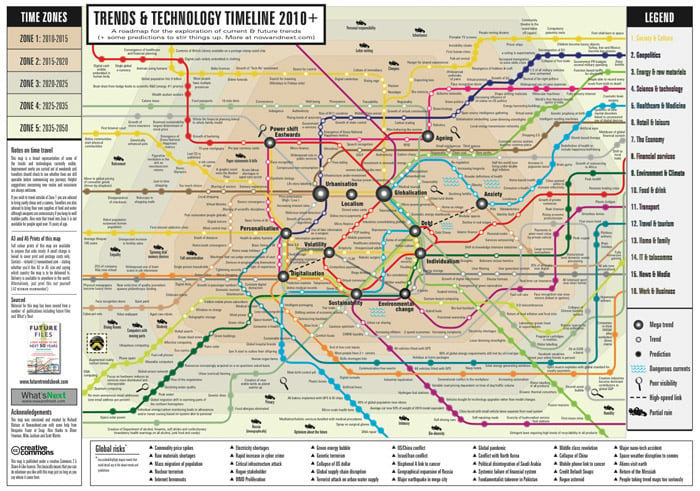 From fusion reactors to genetically engineered pets, What's Next's Trends & Tech Timeline is a mind-blowing look into the future; it starts in present day with predictions up to 2050.