Transformer Xi 12-in-1
Swiss+Tech's Transformer Xi 12-in-1 does double duty in your pocket as a key ring and a multitool; it includes 6 screwdrivers, an LED flashlight, dual worklights, and a straight edge.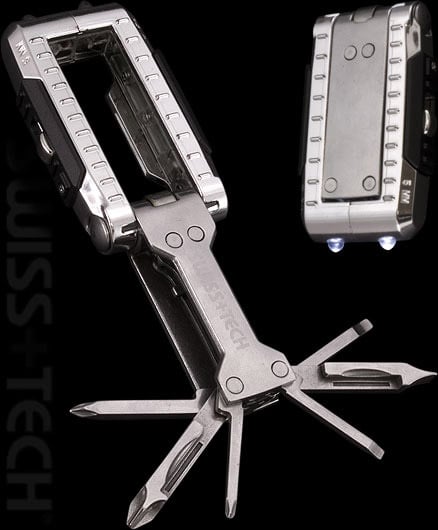 When you buy through links on our site, we may earn an affiliate commission. As an Amazon Associate I earn from qualifying purchases.