The Awesomer is reader-supported. When you buy through links on our site, we may earn an affiliate commission. Learn more.
Traffic Lights in the Fog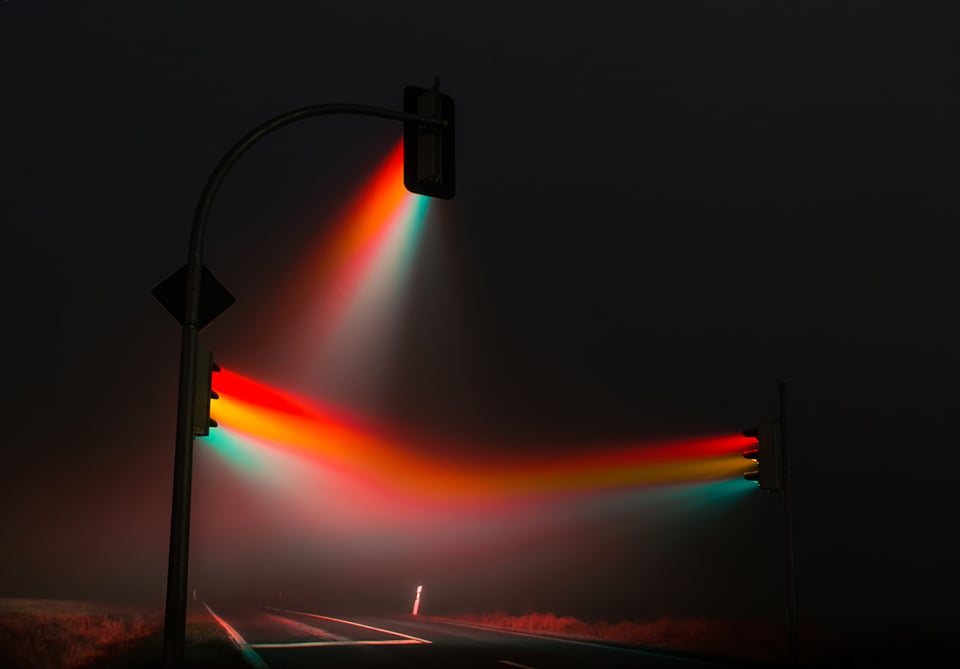 Photographer Lucas Zimmermann shot these haunting yet badass long exposure shots of a trio of traffic lights near Weimar, Germany on a foggy night. The three-color shot is particularly mesmerizing.