Toyota's Future of Mobility
concepts | future | robots | tokyo | toyota | October 27, 2019
We spent a week in Tokyo, Japan learning all about Toyota's plans for the future, as it expands its horizons from conventional cars, to providing mobility solutions for all. The future includes ultra-compact battery-electric vehicles, self-driving cars, and even cars that can adapt to your mood.
As populations density increases, traffic congestion rises, drivers find more reasons to be distracted, and climate change is on many minds, the conditions are better than ever for a sea change in the way people get around. While cars, trucks, and SUVs aren't going anywhere soon, Toyota acknowledges the need to adapt, and is expanding from being just an automotive company to a mobility company.
During our visit, the company shared some of their ideas for how they might address different kinds of transportation needs with a variety of modern and unconventional vehicle concepts.
First up, we have the e-Palette. This boxy and spacious vehicle is designed to transport groups of people short distances, and uses autonomous driving technology. Thanks to its battery electric drivetrain, it has a large, flat floor, allowing for excellent capacity, and room for wheelchairs to help improve mobility for people with disabilities.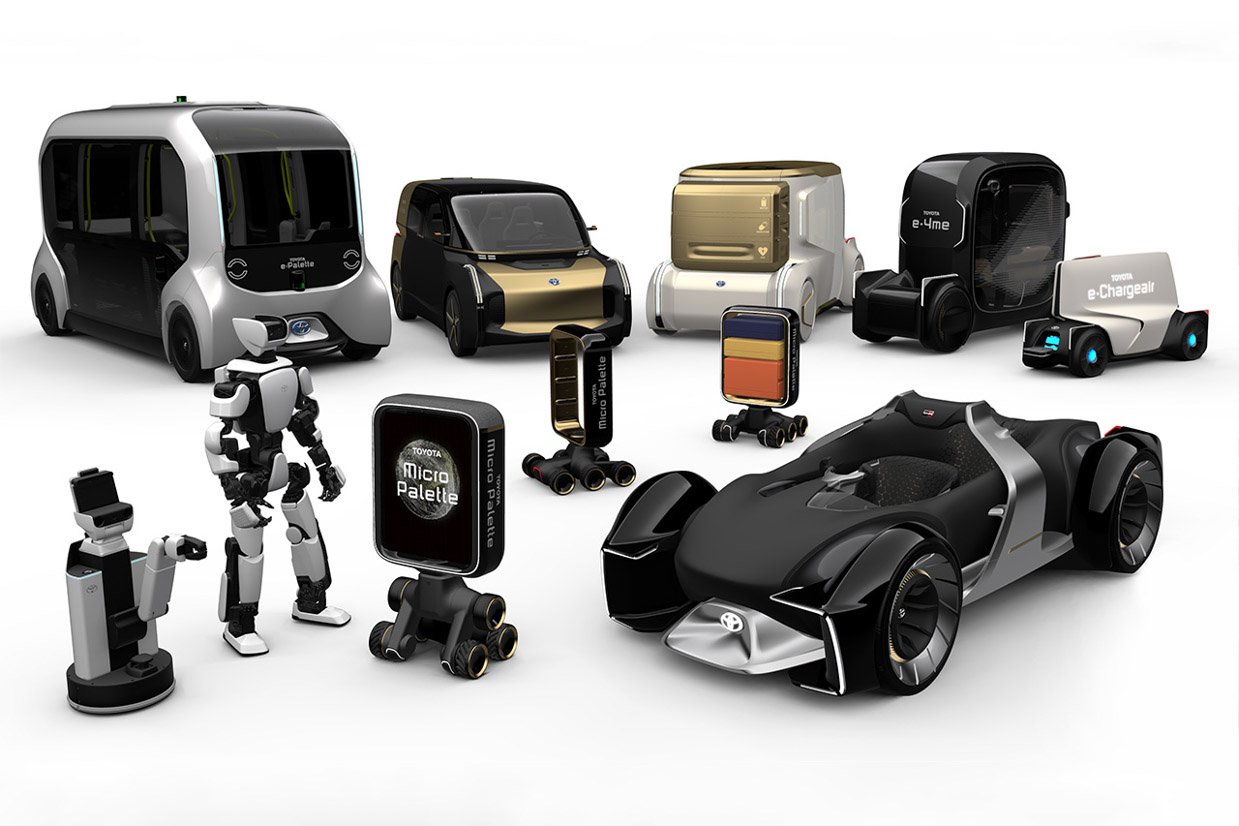 In big cities, having a small vehicle can offer significant advantages for getting around in traffic and parking in tight spaces. To that end, Toyota showed us a few tiny 1- and 2-passenger vehicles, including the i-Road, a playful and funky single-seat 3-wheeler.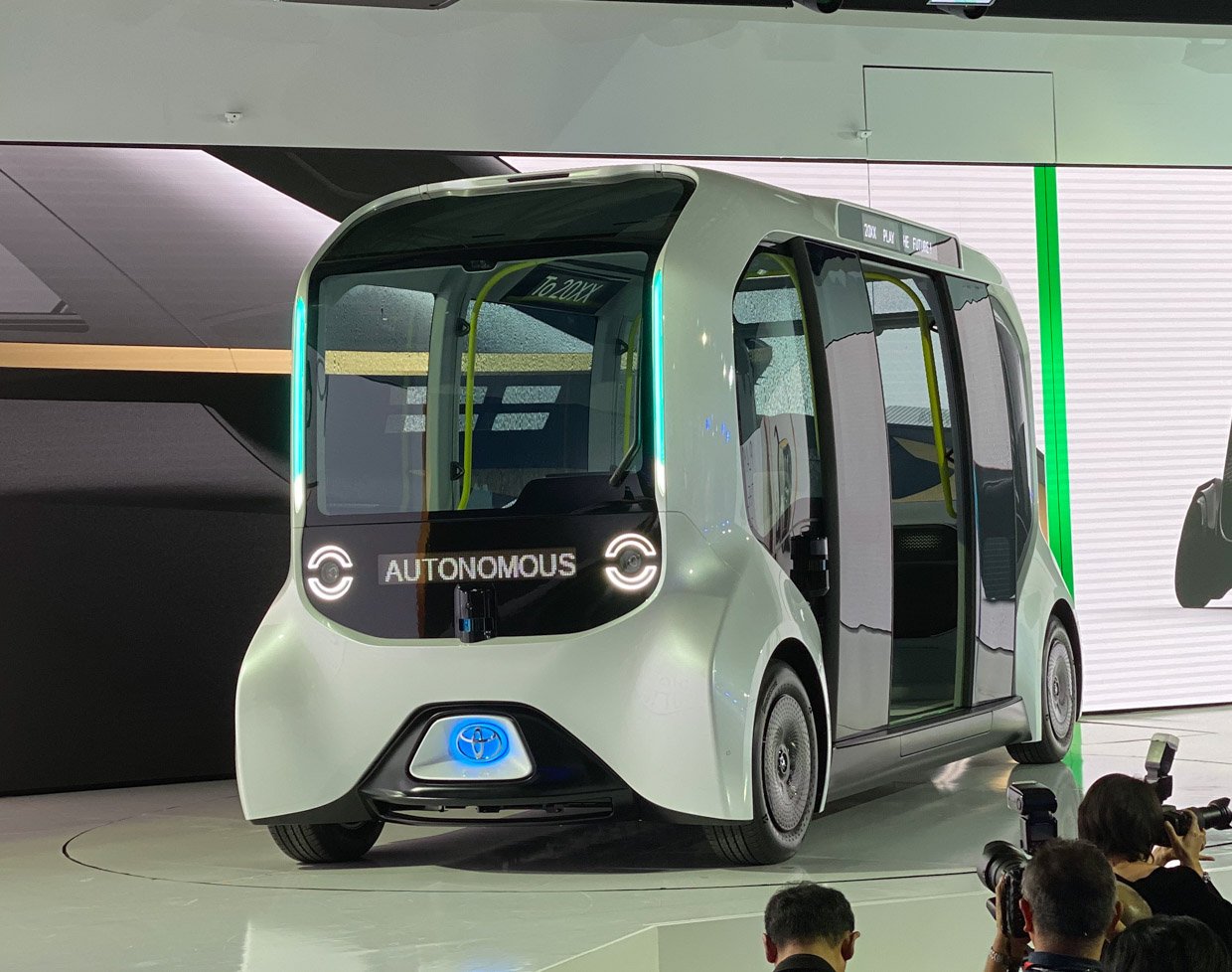 This super-compact battery electric vehicle offers protection from the elements, drives using familiar automotive controls, and has storage behind the driver's seat for groceries and other small items. It's a playful little vehicle too, leaning into corners like a motorcycle, while its rear wheel does the steering for a fun and dynamic ride.





For shorter hauls, we've got these Walking Area battery electric vehicles. This series of electric transporters include a stand-on three-wheel scooter, a seated version, and one that can be placed in front of a person in a wheelchair to help move them along. These models are designed to operate in areas with pedestrians, improving mobility for those who might not have the stamina to walk long distances.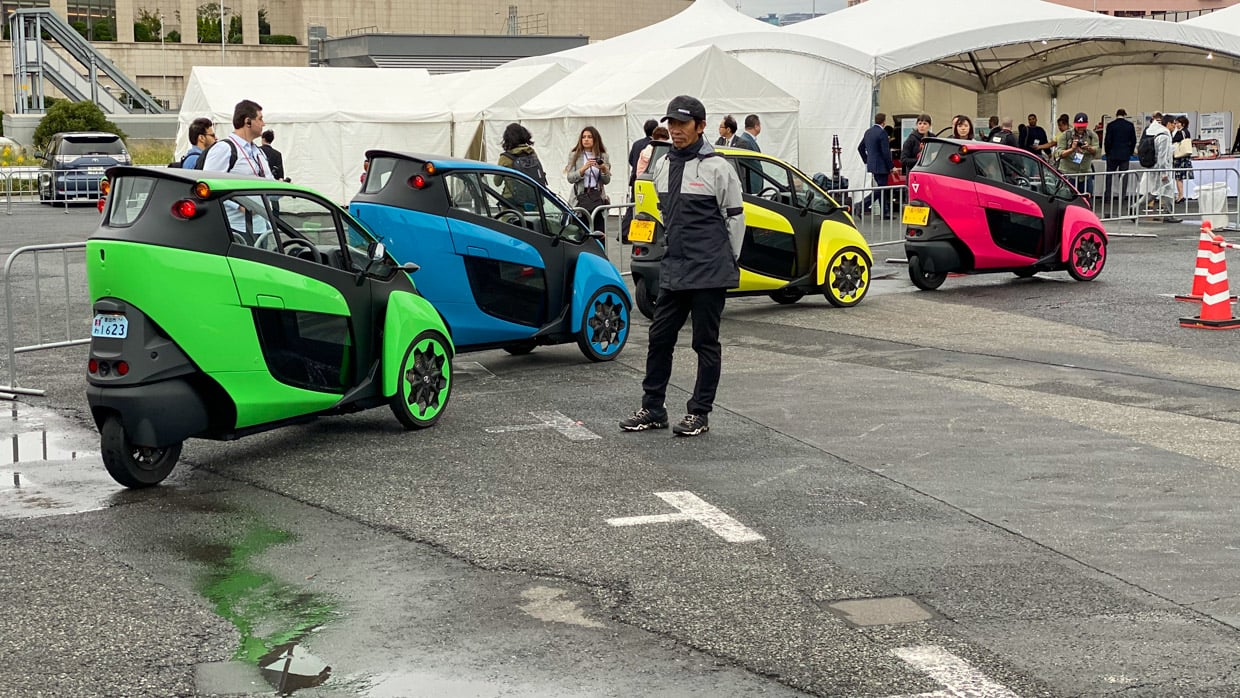 With ongoing concerns about carbon emissions and climate change, virtually every one of these forward-thinking vehicles operate on battery power. While it's not heading to the US any time soon, Toyota showed off its very first production battery electric car. This diminutive "Kei" car can hold two adults, and can drive up to 62 miles per charge.
Not every vehicle in the future will be about slow drives through city traffic. Some will be fast and fun to drive. In photos and in person, the Toyota e-Racer looks the part. It's an open-top 2-seater with looks clearly inspired by race cars.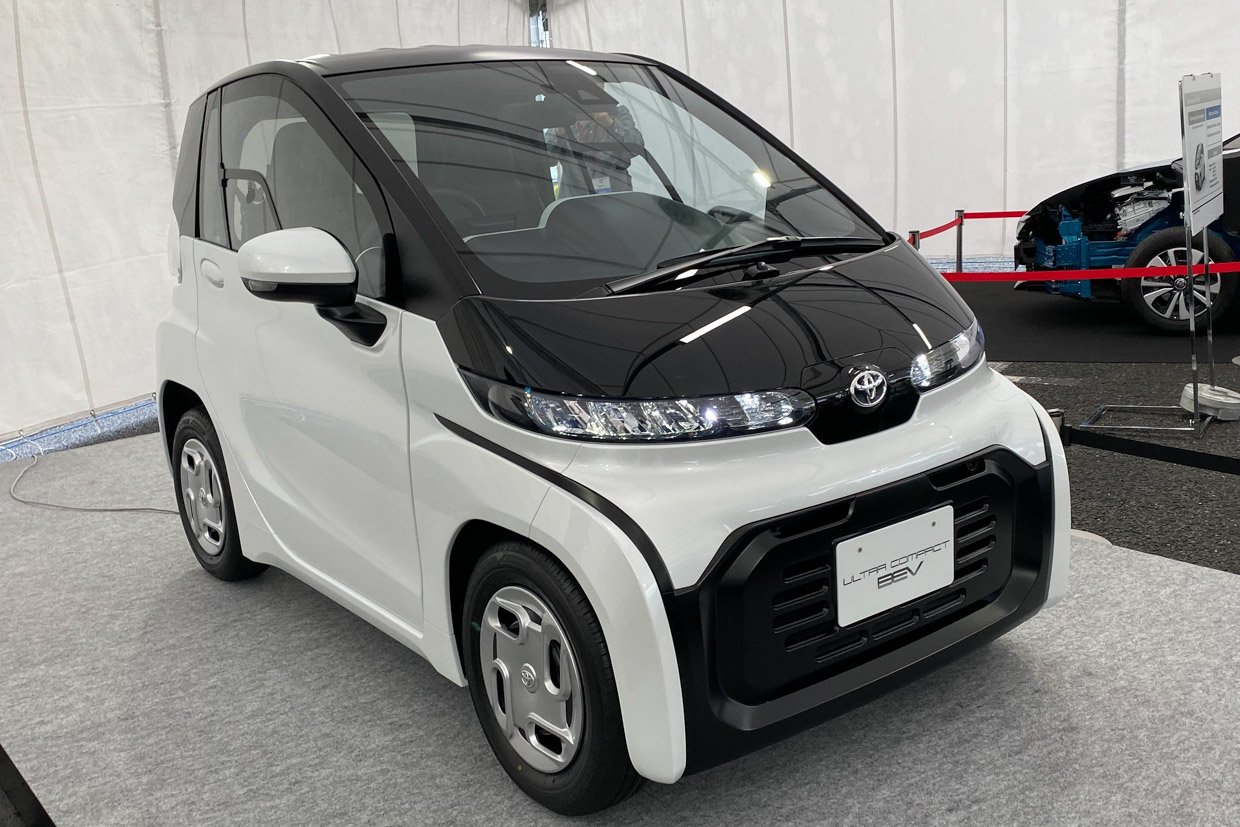 Ironically, the e-Racer doesn't go anywhere, and instead, the car is an immersive virtual racing system for your living room. It's a cool idea, but we'd love to see Toyota make an e-Racer we could actually take to the track.

One of the more unusual concept vehicles on exhibit was the Toyota LQ, which offers a glimpse into the future of relationships between people and their cars. Working with an AI tech called "YUI," the LQ can learn about its driver's individual preferences and even track their energy level and mood. Based on this information, it can make decisions about the car's driving dynamics. It can also converse with its driver as a voice assistant, or even help keep them engaged and awake on a long road trip, striking up conversations about a topic of interest to the driver.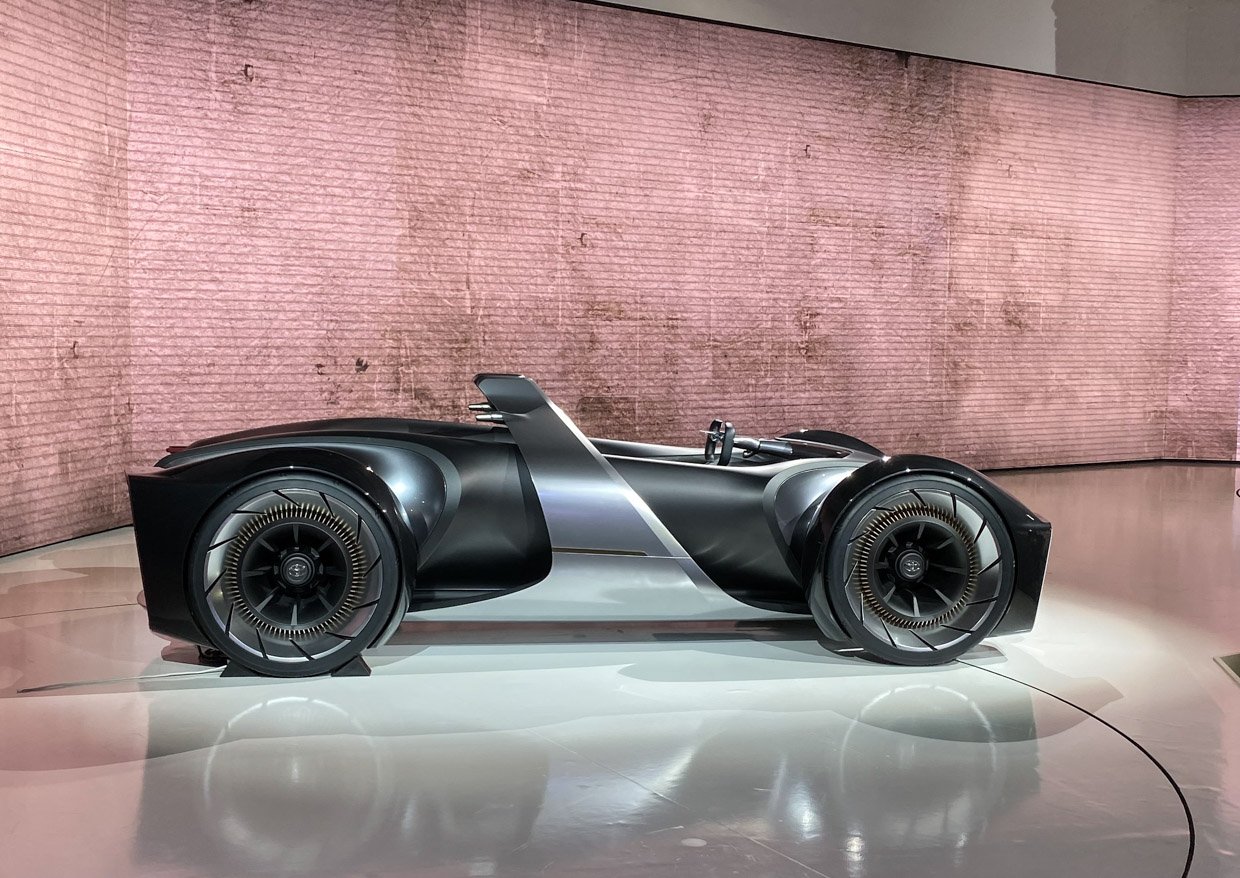 Toyota also is showing an array of vehicles designed for very specific tasks, from the Micro Palette - delivery robot that can team up with other robots to deliver larger items, to the e-4me, an autonomous luxury vehicle where a passenger could enjoy private activities or entertainment en route to their destination, to the e-Care, a concept bus to shuttle patients to doctors, while offering an initial consultation with a doctor on the way to the hospital.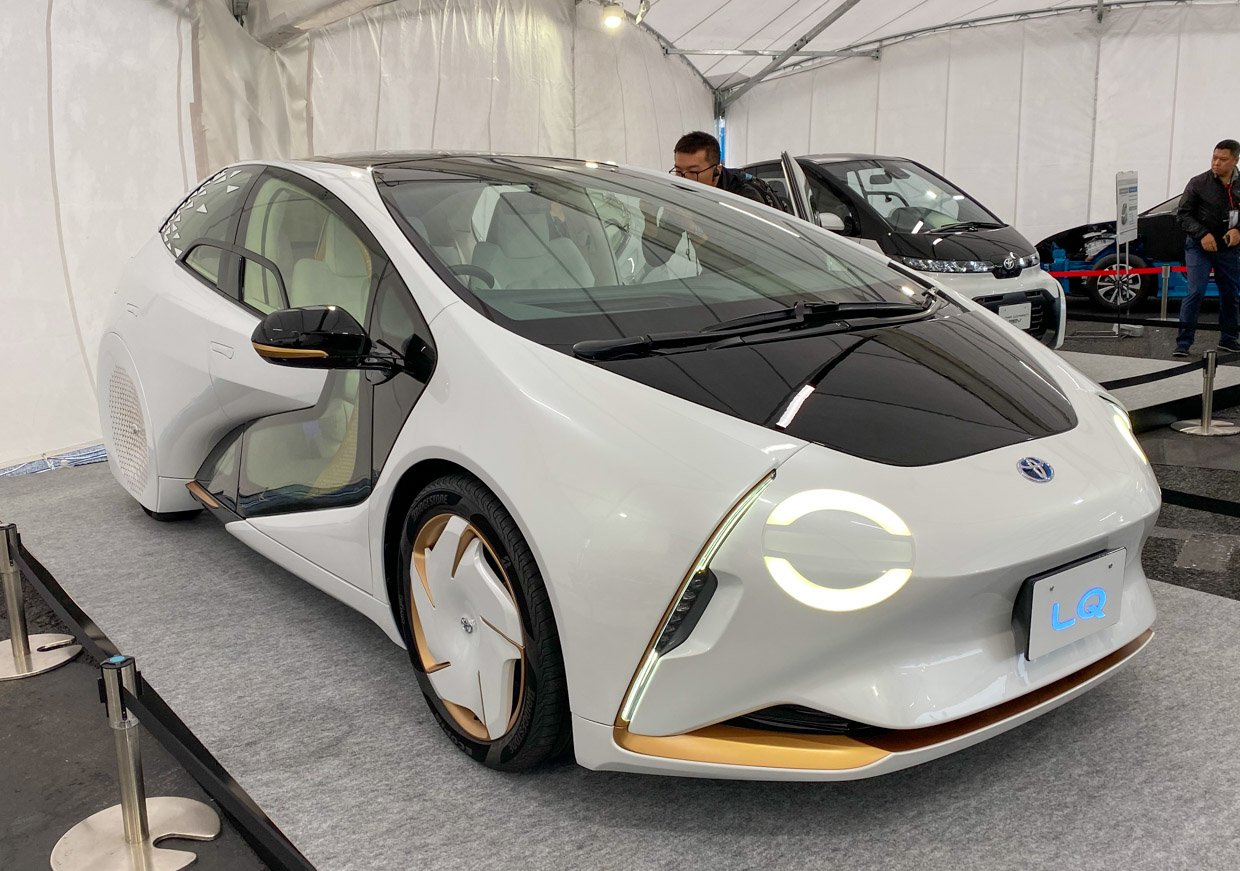 While these concept vehicles are on static display at the 2019 Tokyo Motor Show, some of them will be shown off in a more interactive setting at the 2020 Olympic and Paralympic Games, including the hydrogen-powered Mirai Concept and fuel cell buses, as well as the e-Palette, and the APM, a specialized vehicle designed transporting passengers in wheelchairs.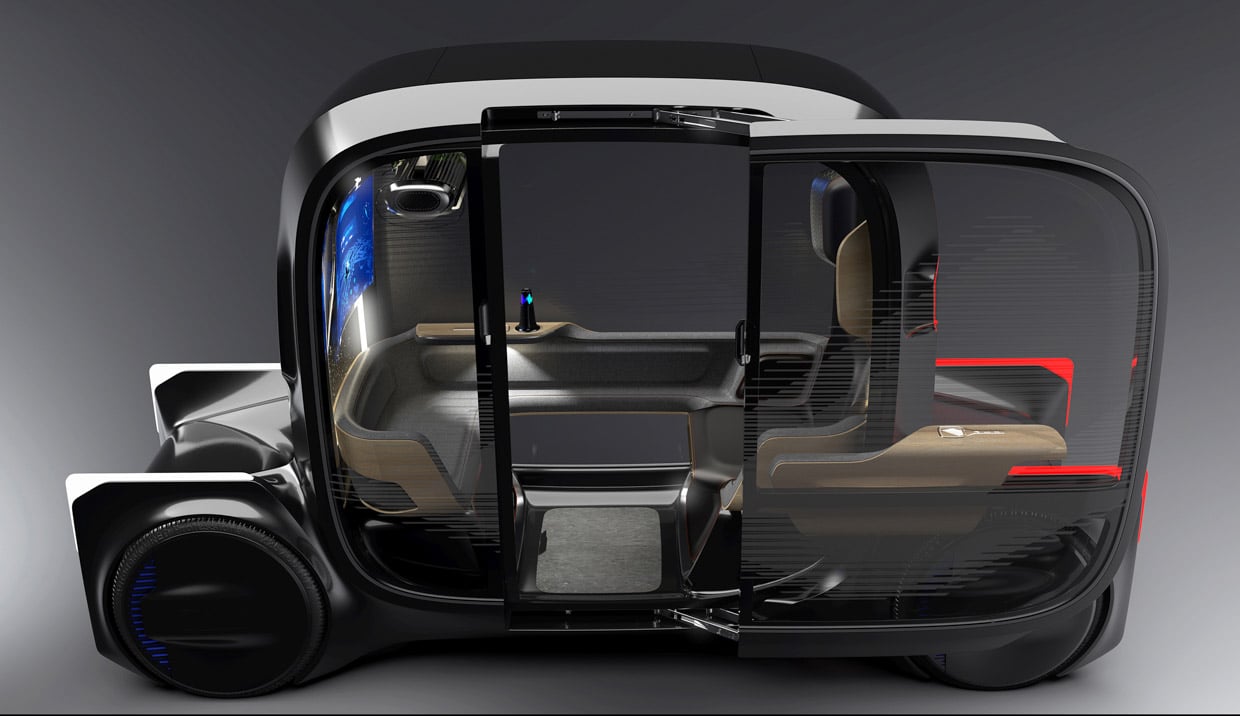 Also on hand will be Toyota Research Institute's TRI-P4, a fully-autonomous Lexus LS prototype, which will take passengers on rides through the challenging traffic of Odaiba in Tokyo.
With so many different concepts in play, there's a whole lot to digest here, but what's clear is that Toyota is serious about going beyond conventional automobiles in the future, and is well along the path of its mission to provide mobility for all. We can't wait to see which of these ideas eventually makes its way into production vehicles.