Titanium EDC Pry Bars
We love the alt-camo anodized pattern on these rugged and compact titanium tools. They feature a ridged pry tip that provides great leverage, a cutout for hanging from a cord or small carabiner, and a 1/4″ bit driver socket. Also available in a hollow pattern.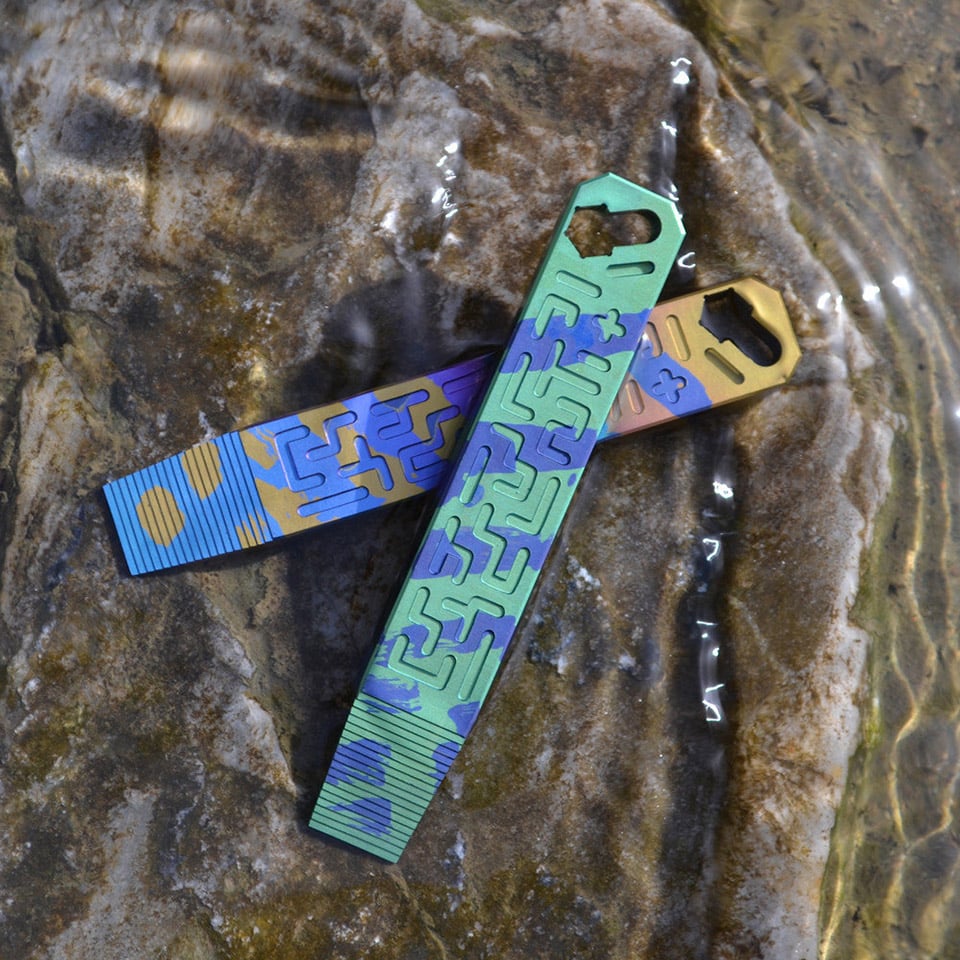 When you buy through links on our site, we may earn an affiliate commission. As an Amazon Associate I earn from qualifying purchases.