Ti Skini Titanium Key Holder
Cineik's minimal key holder is made from a pair of custom-machined titanium bars that hold keys in place with screws and washers. The set includes a variety of stainless steel screws and black nylon washers which can accommodate a wide assortment of keys or a flat USB flash drive.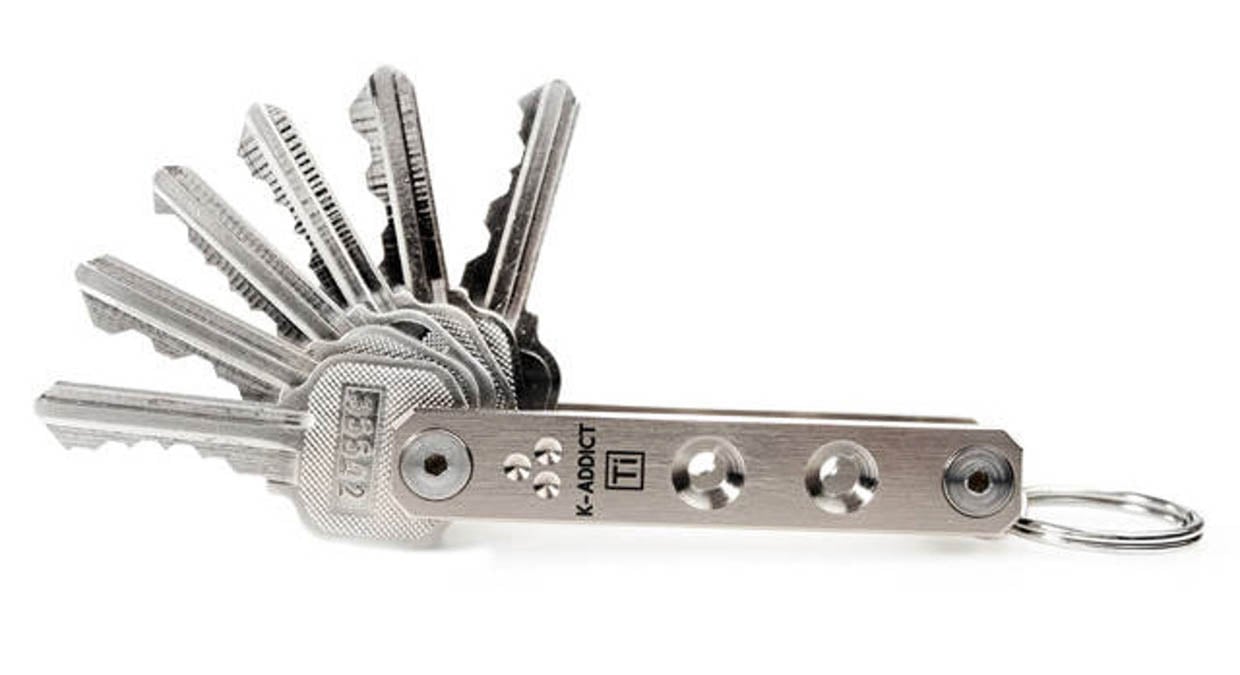 When you buy through links on our site, we may earn an affiliate commission. As an Amazon Associate I earn from qualifying purchases.