Three Spirit Elixirs
cocktails | drinks | health | August 22, 2021
Words by Vic Arkoff
Feeling good without feeling tipsy is the aim of alcohol-free Three Spirit. Nightcap, Livener, and Social Elixir botanical drinks are designed to reduce stress, improve mood, and make imbibers feel more social. Ingredients like cacao, turmeric, ginger, black pepper, and green tea come from plants used in remedies for centuries.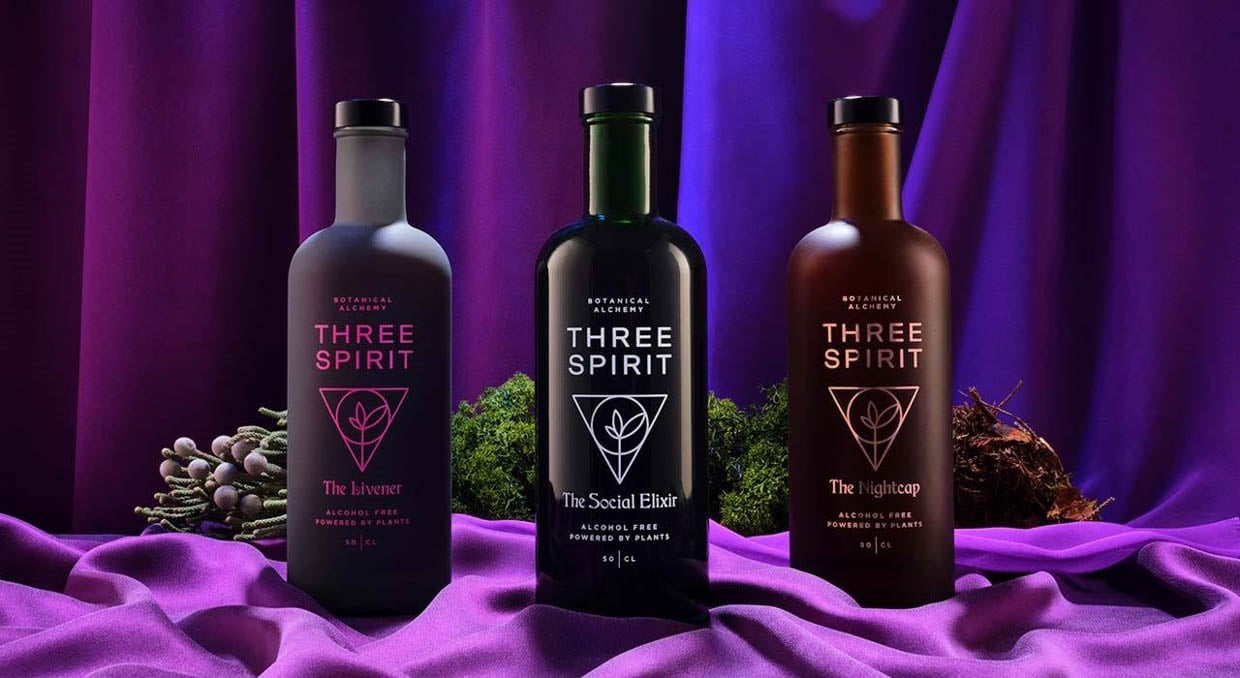 Drinking Three Spirit is as simple as choosing a blend and serving it straight, on the rocks, or as a replacement for alcoholic spirits in virgin cocktails like the simply satisfying Light & Stormy.

LIGHT & STORMY
2 oz. Three Spirit Social Elixir
Ginger ale
Method: Fill a tall glass with ice and add the Social Elixir. Top with ginger ale and stir. Garnish with a wheel of lime.