The Stinky Candle Co.
A company that makes quirky scented candles. The scents range from fragrant – fresh linens, baby powder – to familiar – leather, no. 2 pencil, money – to stink bombs like fish, skunk and body odor.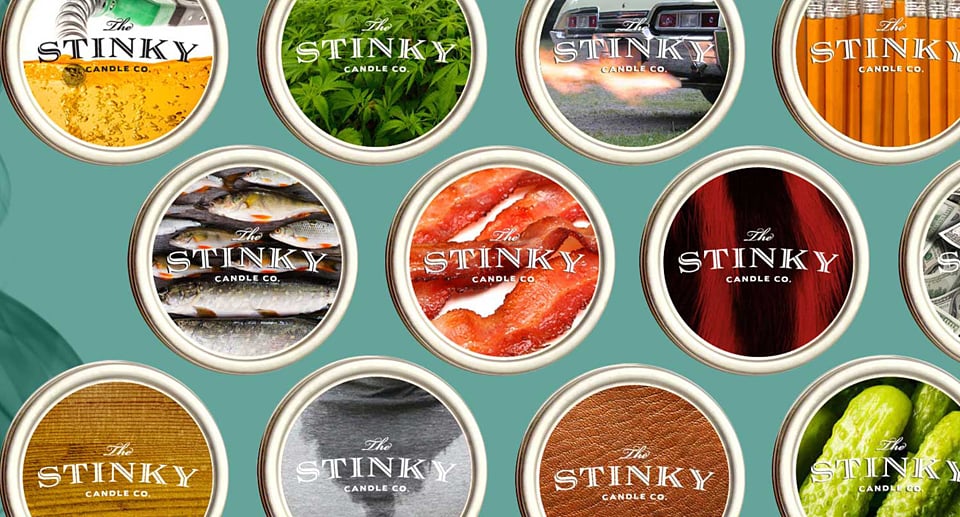 The Awesomer is reader-supported. When you buy through links on our site, we may earn an affiliate commission. As an Amazon Associate I earn from qualifying purchases. Learn more.