The Stars Above Globe
The Stars Above is an inverted, semi-transparent 14″ globe that displays the major stars and the Milky Way. A calendar around its circumference makes this useful year round.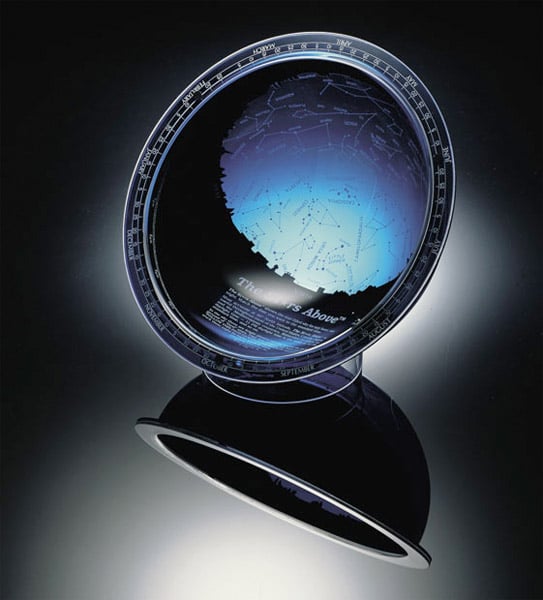 When you buy through links on our site, we may earn an affiliate commission. As an Amazon Associate I earn from qualifying purchases.