The Awesomer is reader-supported. When you buy through links on our site, we may earn an affiliate commission. Learn more.
The SlipQuit Job Quit Kit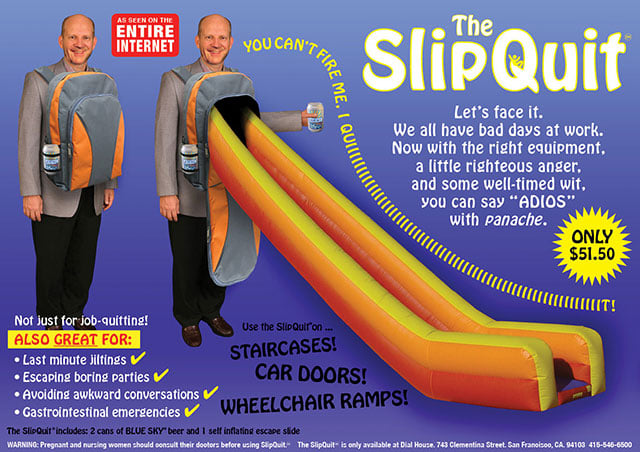 Who hasn't heard of the antics of flight attendant Steven Slater, aka JetBlue guy? Dial House conceptualized this job quitting kit in honor of Slater's glamorous – and criminal – resignation.