The Awesomer is reader-supported. When you buy through links on our site, we may earn an affiliate commission. Learn more.
The Joker Bunch T-Shirt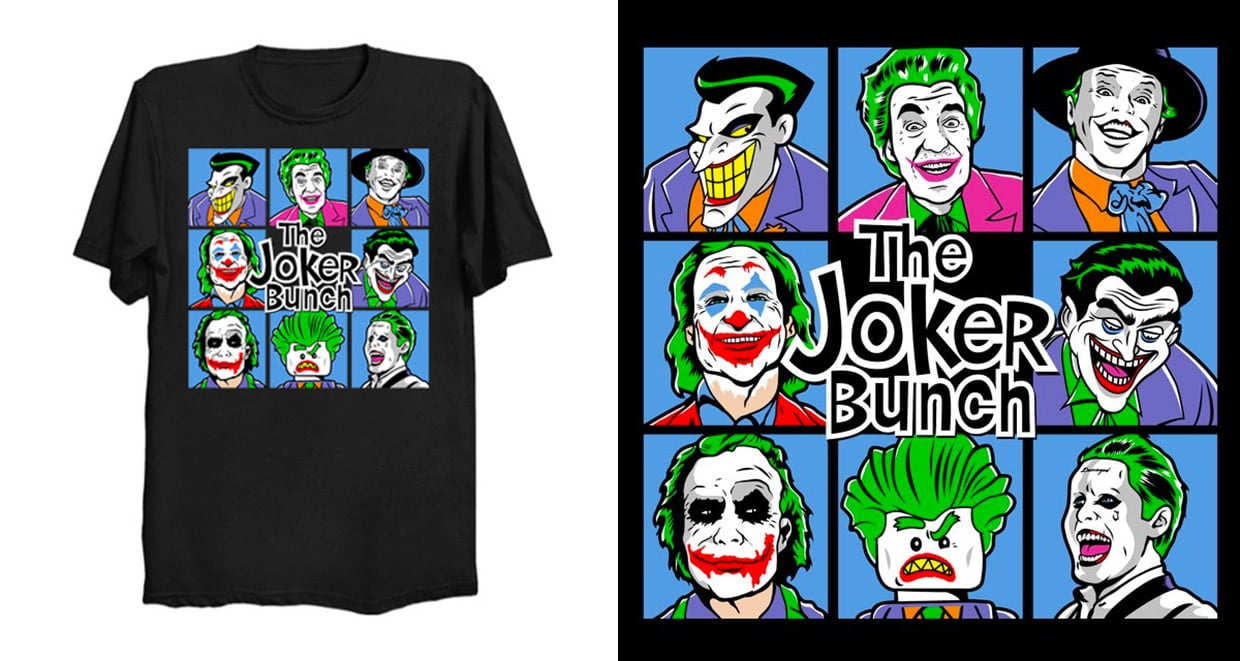 The clown prince of crime gets memorialized in t-shirt form, with this design by Demonigote and goliath72. Among the rogues' gallery are Jokers portrayed by Mark Hamill, Cesar Romero, Jack Nicholson, Joaquin Phoenix, Heath Ledger, Zach Galifianakis, Jared Leto, and the original comic book Joker.