The Japanese Art of the Cocktail
books | cocktails | japanese | recipes | June 20, 2021
Words by Vic Arkoff
Award-winning mixologist Masahiro Urushido (of NYC's Katana Kitten) shares his knowledge of Japanese spirits and cocktails with 80 recipes that exemplify Japan's contribution to the cocktail scene, both from his own bar and from Japanese mixologists. Urushido analyses the Japanese approach and demystifies ages-old techniques.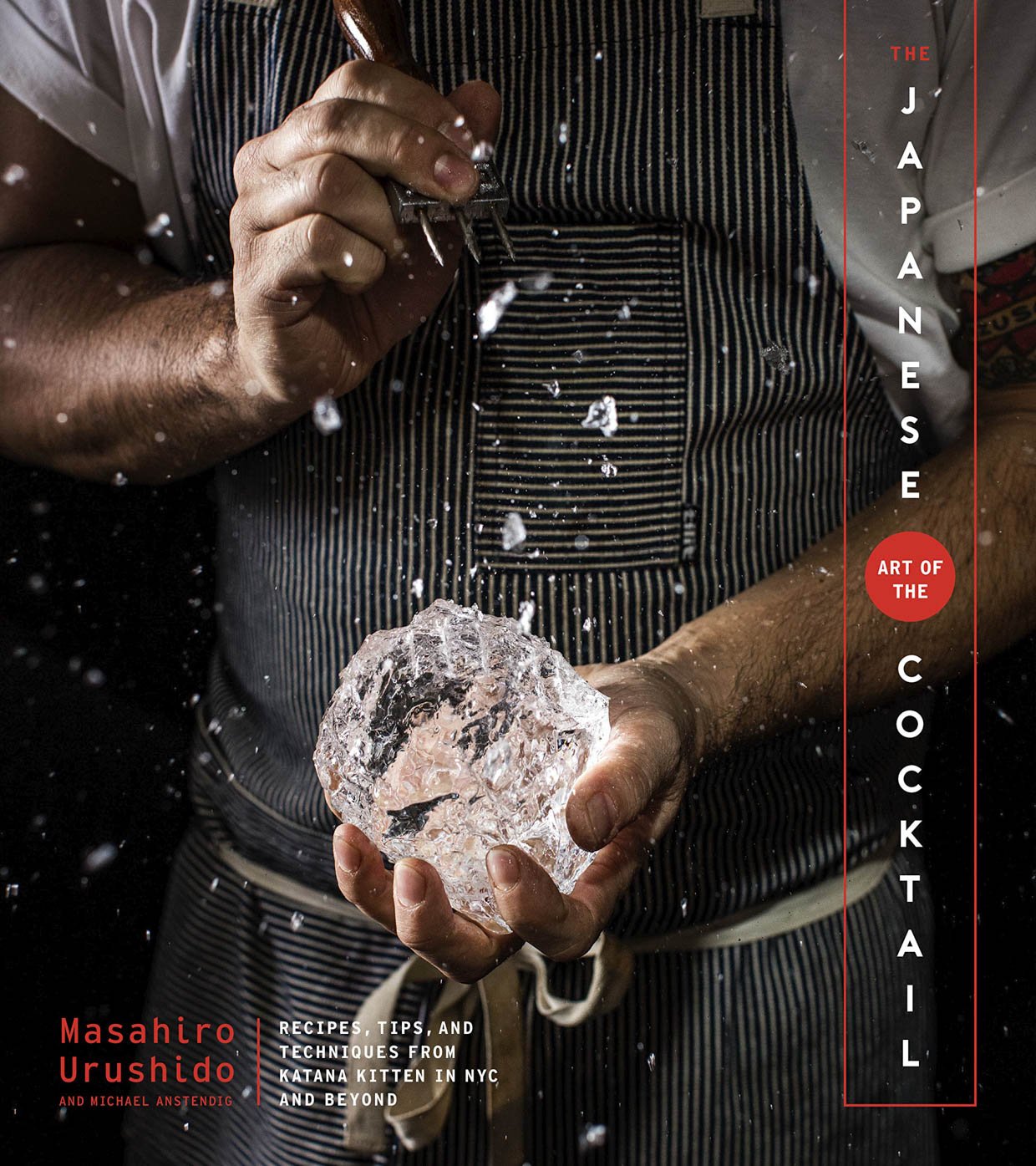 Like the hand-made ice sphere on the book cover? Check out Urushido's death-defying ice carving skills. If you'd rather avoid the risk of stabbing yourself, enjoy his Hinoki Martini recipe instead.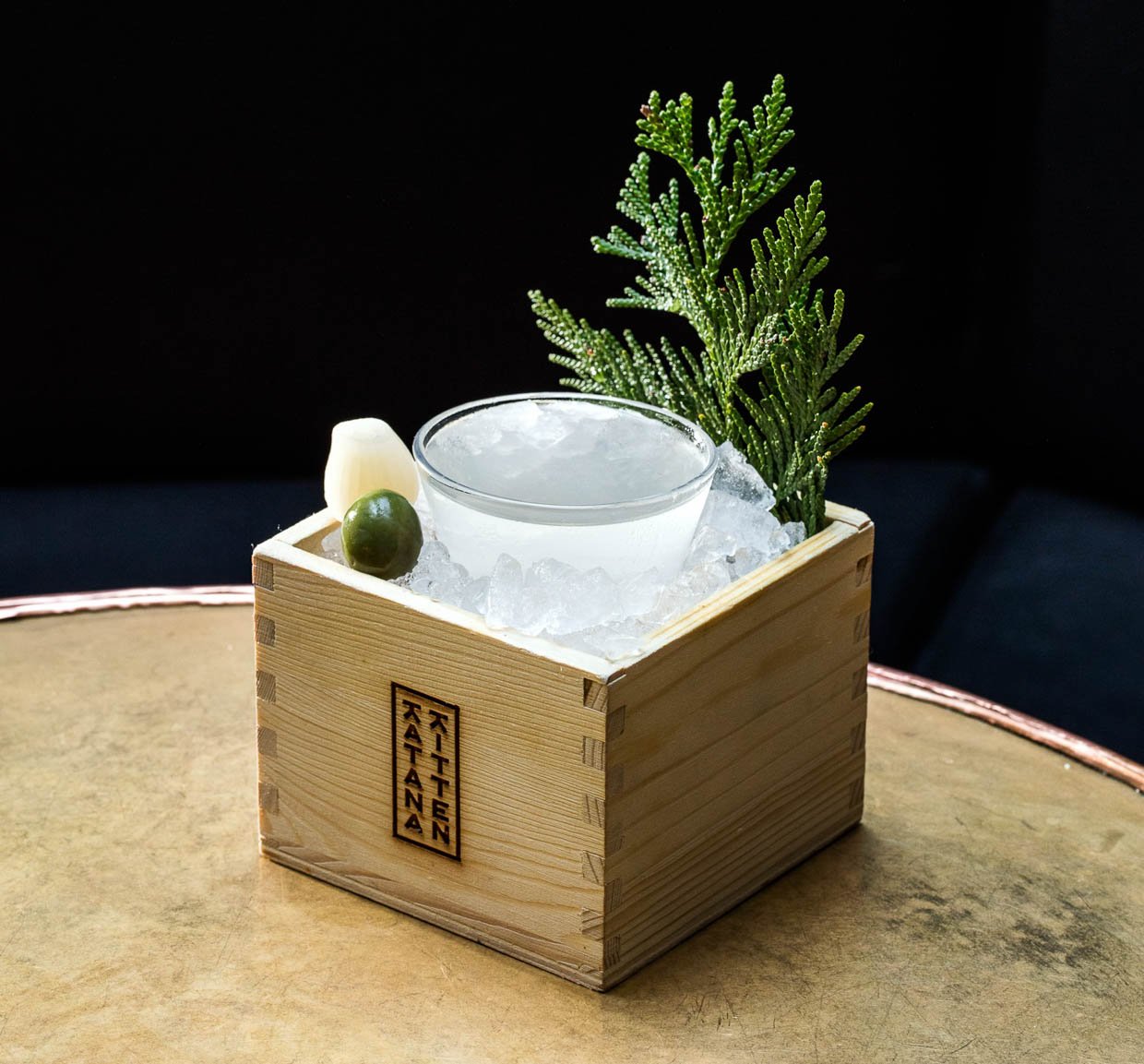 Hinoki Martini
1 ¼ ounces Grey Goose vodka
1 ¼ ounces Spring44 Mountain Gin
½ ounce Lustau "Solera Reserva" fino jarana sherry
¼ ounce Dassai 50 junmai daiginjo sake
5 dashes Hinoki Tincture (recipe follows)
Garnish: lemon twist, kombu-brined olive, rakkyo (pickled Japanese scallion bulb), and cypress leaf.
Method: Fill a square wooden masu cup with pebble ice and place a chilled stemless martini glass in the ice. Combine the vodka, gin, sherry, sake, and hinoki tincture in a mixing glass filled with ice. Stir until chilled and strain into the glass. Express a lemon twist over the surface of the drink and discard, then spray four bursts of hinoki tincture over the drink. Delicately adorn the pebble ice around the glass with a kombu-brined olive, rakkyo, and a cypress leaf.

Hinoki Tincture
Make 2 cups
1/2 cup hinoki wood chips
2 cups Everclear or high-proof vodka
Method: Combine the wood chips and Everclear in an airtight 1 ½ pint glass container. Let the chips macerate for 24 hours. Strain into an airtight 1 pint container glass. Divide some of the tincture into a 4-ounce atomizer bottle and a 4-ounce dropper bottle, storing the remainder in the glass container. Seal the containers and store in the pantry indefinitely.

Hinoki is the Japanese cypress used to make the masu, the wooden cup used to serve sake. The unique flavor of the tree is captured in Urushido's tincture, but if you can't source hinoki wood chips, experiment with other types of wood or use rosemary stem essence. To make, take the stems of fresh rosemary and infuse them in vodka for 24 hours. Strain through a cheese cloth, and bottle. The resulting liquid will lend a piney note to the drink.