The Geography of LOST
It took Jonah Adkins, a GISP (and LOSTie), about 4 years of research to finish this detailed map of the castaways' island. Buy the poster, or find a high-res version for your desktop on Jonah's blog.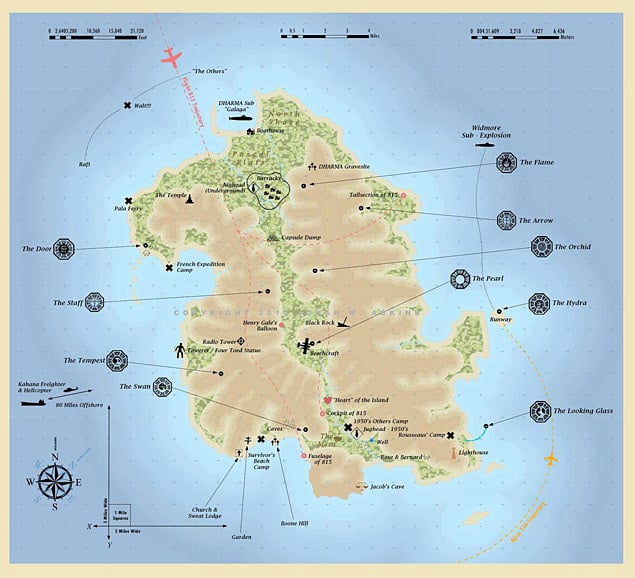 The Awesomer is reader-supported. When you buy through links on our site, we may earn an affiliate commission. As an Amazon Associate I earn from qualifying purchases. Learn more.