The Awesomer is reader-supported. When you buy through links on our site, we may earn an affiliate commission. Learn more.
The Best American Comics 2015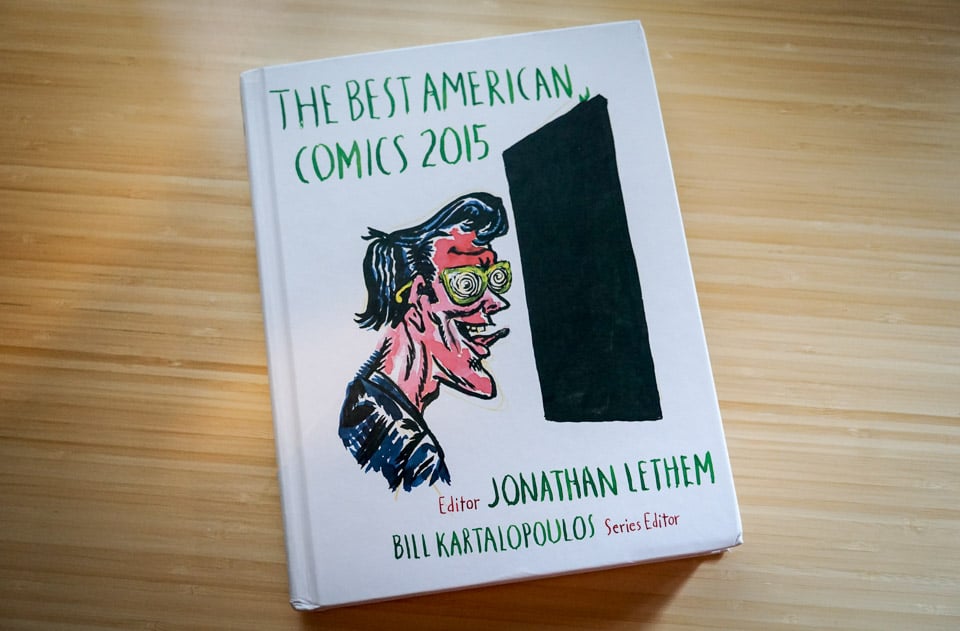 This year's edition is packed with over 350 pages of work from established and up-and-coming writers and artists. There's something for everyone from cheerful romance, to dark tales of woe. We rather enjoyed the chapter intros, drawn by editor Jonathan Lethem.