Tequila Corralejo
drinks | spirits | tequila | May 30, 2021
Words by Vic Arkoff
The slender, blue bottle of Tequila Corralejo Reposado has been an iconic favorite for ages, thanks to its double distillation and aging process in American oak barrels. But no bar is complete without the flavors of Corralejo's Tequila Blanco (clear with citrus and herbal notes) and Tequila Anejo (golden, aged 12 months).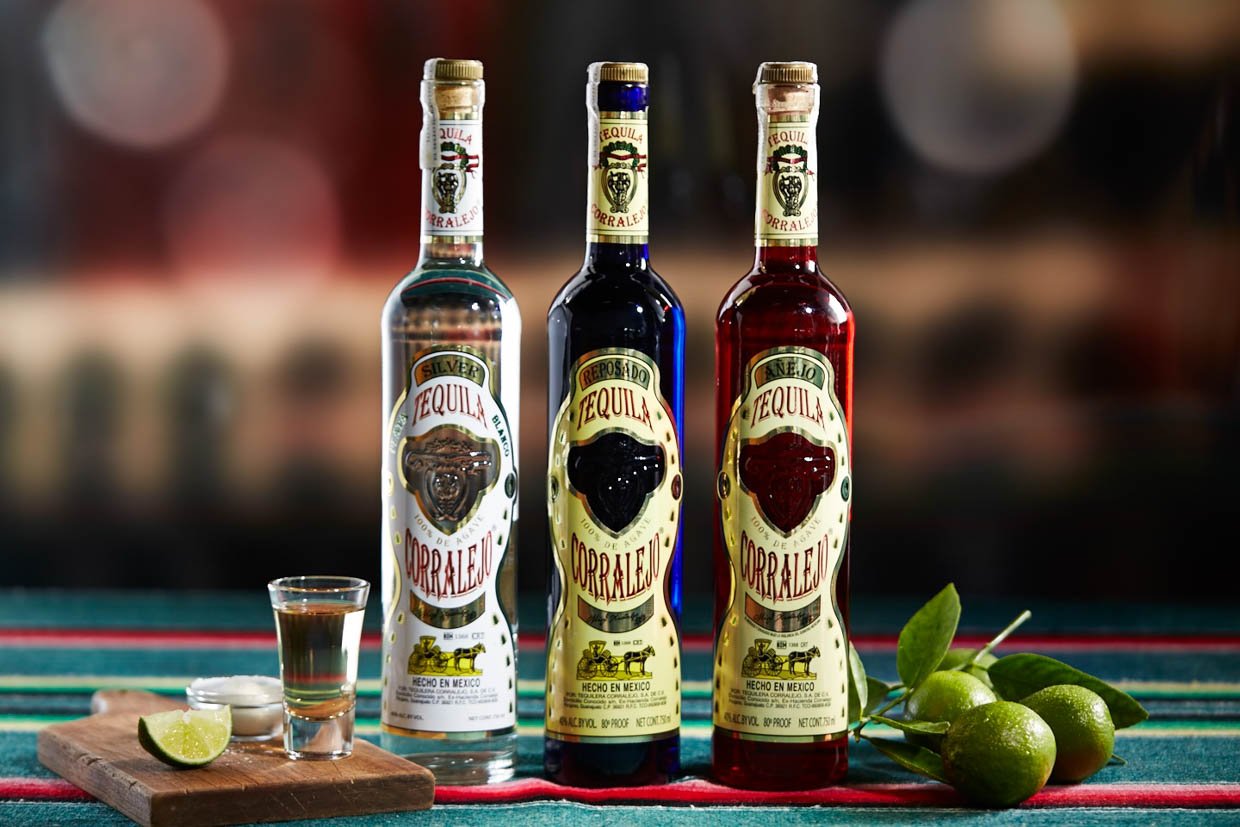 For a different kind of tequila tasting, try cocktails like The Wrangler and Blood Orange Margarita, switching out the recommended tequila with each in the Tequila Corralejo trio -- Silver, Anejo, and Reposado in the red, white, and blue bottles. We were surprised to discover the variety of aromas and mouth-finishes that best suited our palette.
The Wrangler
1.5 oz. Corralejo Tequila Silver
¼ oz. Agave Nectar
¼ oz. Grapefruit Juice
¼ oz. Lemon Juice
3 Dashes Grapefruit Bitter
3 oz. Negro Modelo beer
Method: Combine all ingredients except beer in shaker and shake. Strain into a Collins glass with ice and top with Negro Modelo. Garnish with citrus twist of choice.

Blood Orange Margarita
2 oz. Corralejo Tequila Reposado
2 oz. Blood Orange Juice, fresh squeezed
1⁄2 oz. Lime Juice
1⁄2 oz. Agave Nectar
Directions: Combine ingredients into a shaker filled with ice. Shake vigorously and strain over ice in a rocks glass. Salt rim. Garnish with a blood orange wheel.