The Awesomer is reader-supported. When you buy through links on our site, we may earn an affiliate commission. Learn more.
Technicolour Rex T-Shirt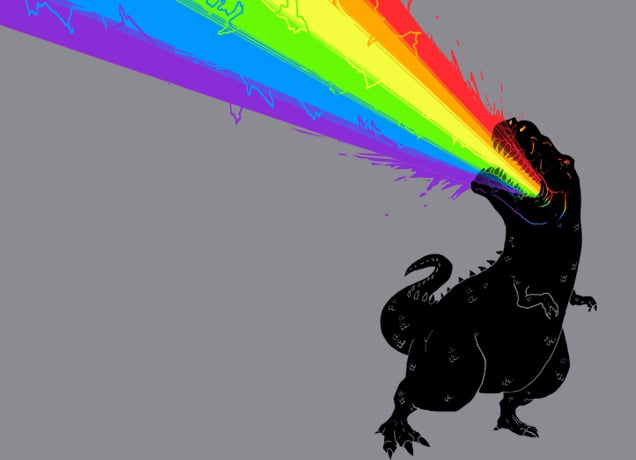 In the land of black & white, the rainbow-blasting dinosaur is king. Elisha Hales' Technicolour Rex is one of the freshest shirts to come out of Threadless. Also available as an art print.