Talisker Storm Scotch Whisky
A single malt made near the sea on the Isle of Skye. Has a smooth, but complex aroma with just the right balance of sweet and smoky, made by blending casks from different ages. Warms the mouth with honey notes and a hint of peat.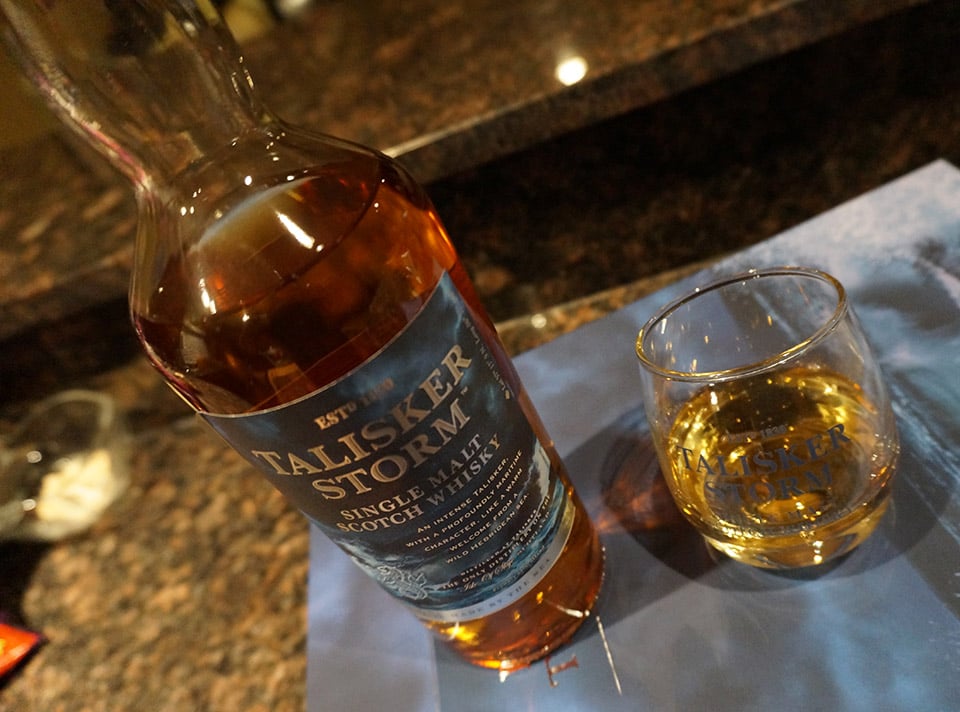 When you buy through links on our site, we may earn an affiliate commission. As an Amazon Associate I earn from qualifying purchases.