The Awesomer is reader-supported. When you buy through links on our site, we may earn an affiliate commission. Learn more.
Tai-Hao Dice Keycaps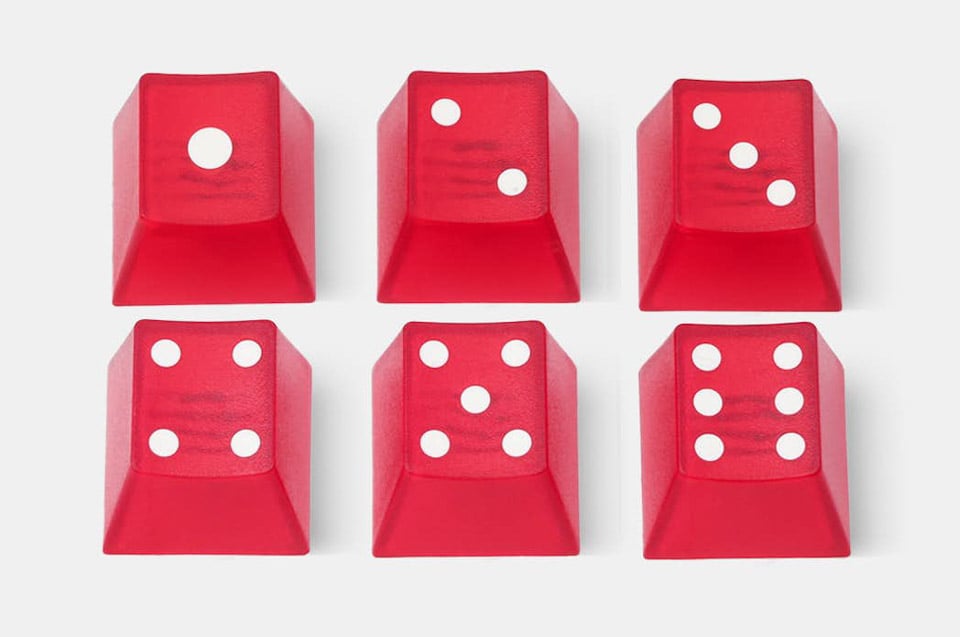 Roll your dice and move your mice every time you sit down to your computer keyboard. These playful Cherry MX-compatible keycaps are great for number or function keys. They're sold in six different transluscent colors, so you can match or complement the design of your current keyboard.