THE BEST Steampunk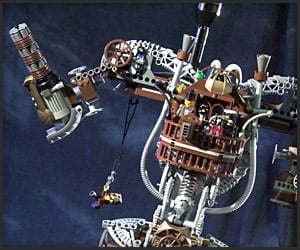 V&A Steamworks' Steampunk Lego Robots are detailed yet actually work, with motorized claws and gun mounts; also checkout their Batmobile-esque Steam Carriage.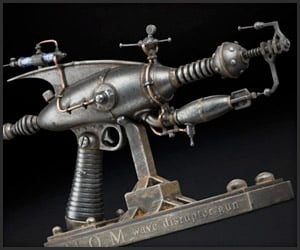 If NASA existed in Victorian england, astronauts would likely don something like this Steampunk Spacesuit; it's made with a garden propagator and sports illuminated gauges.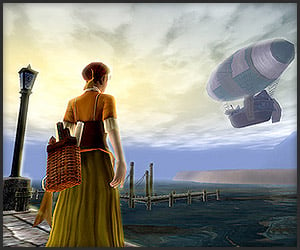 If you're a steampunk fan, Gatheryn is your MMO: think Jules Verne mixed with the casual atmosphere of Second Life, which means lots of wrought iron and no PVPing when it launches in 2009.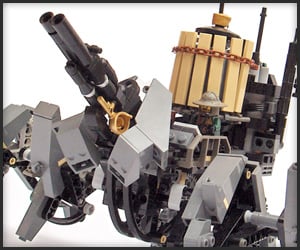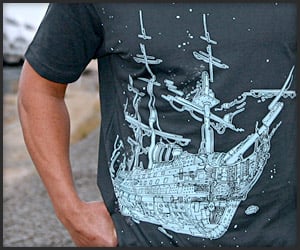 The Space Wreck is a t-shirt you'll need to inspect closely; it sports an exploded, armor-plated sailing ship cruising the cosmos (for lusty three-armed space wenches, no doubt).
Mixing steampunk with concepts of verticality, we're really looking forward to Damnation. It's a cross between Dark Void and Mirror's Edge, so expect to do a lot of jumping and climbing.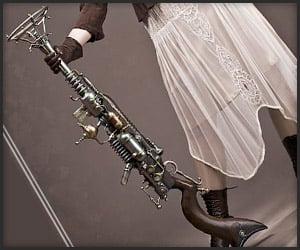 Though the steampunk ray gun market has been weak lately, The Unnatural Selector is a 45″ Blunderbuss by Weta. It'll make your next Martian safari a disintegrating jaunt.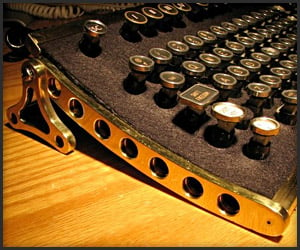 Jake von Slatt is one of the better-known steampunk artists; above, Wired interviews him. Datamancer has actually taken von Slatt's idea and sells Mac and PC steampunk keyboards.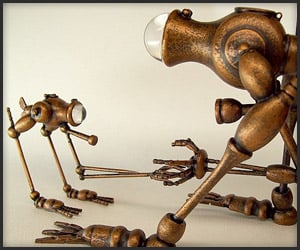 We're personally getting tired of the Steampunk genre, but we still love these robot models by The Builder's Studio. They look metallic, but these retro tech creations are made out of wood.
Use Arrow Keys ← → for Faster Navigation