Tacray Titanium Mini Knife
Tacray's tiny utility knife is the perfect addition to any keychain and makes quick work of opening boxes, cutting paper and twine, and other everyday tasks. Its body is made from titanium in a blue-tint finish, while its replaceable knife blade is made from 440C stainless steel. Spare blades are available in a 10-pack.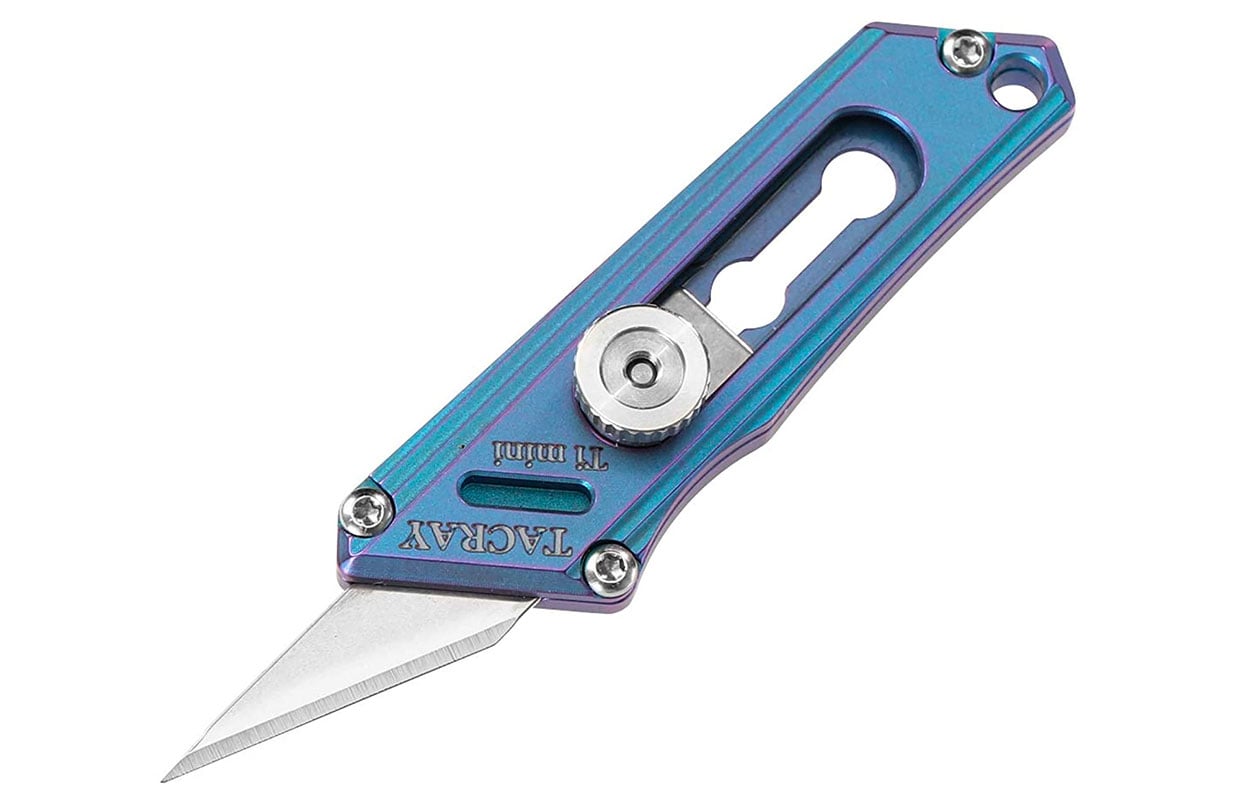 When you buy through links on our site, we may earn an affiliate commission. As an Amazon Associate I earn from qualifying purchases.