The Awesomer is reader-supported. When you buy through links on our site, we may earn an affiliate commission. Learn more.
SureFire V2 Vampire Flashlight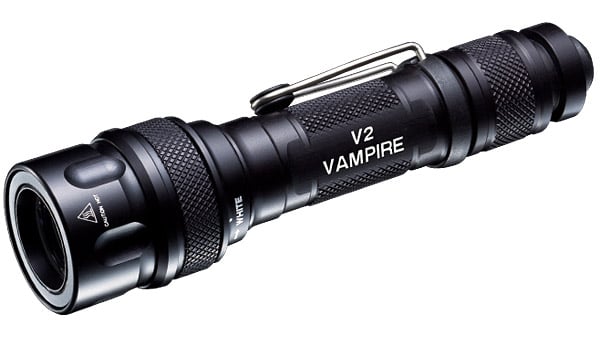 It fits in the palm of your hand, but the mighty SureFire V2 Vampire can crank out 100 lumens of white light for up to 1.8 hours, and 8 hours of infrared light for your night-vision stealth missions.