STP Ultra 5-in-1 Fuel System Cleaner
car parts | cars | stp | May 22, 2017
This is a sponsored post written by me on behalf of STP. All opinions are 100% mine.
If your car has lost some of its get up and go since it rolled off the showroom floor, you owe it to yourself to buy a bottle of this amazing restorative product from STP. We recently started using STP Ultra 5-in-1 Fuel System Cleaner in our cars, and it really works wonders.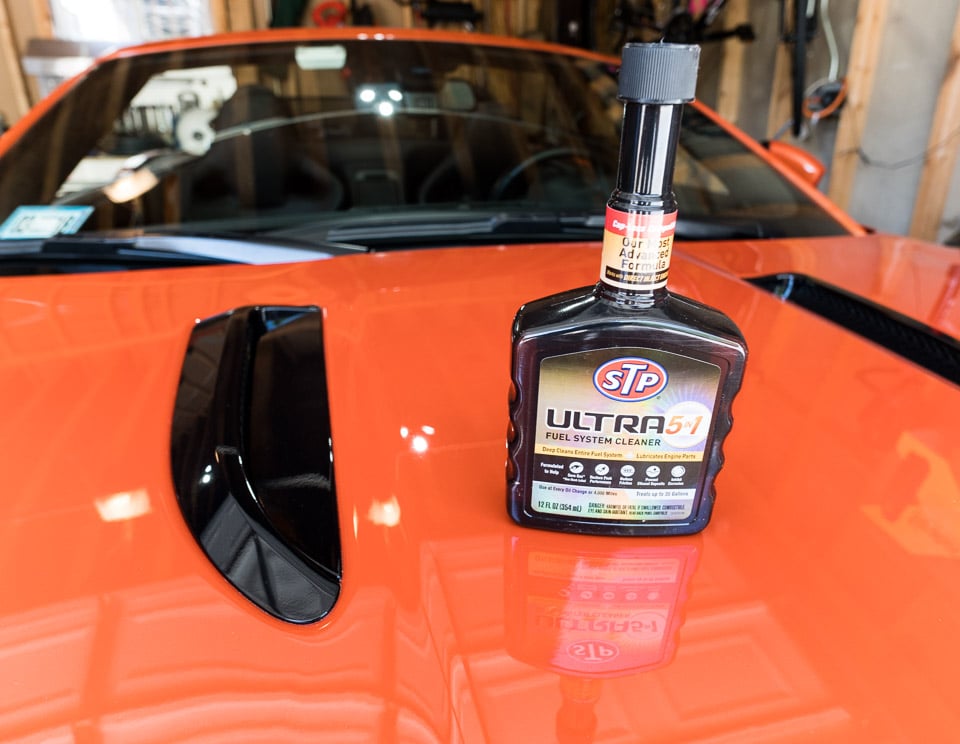 If your engine is sluggish, idles rough, noisy, or just doesn't feel as peppy as it once was, you should try some in your car today.

STP Ultra 5-in-1 Fuel System Cleaner cleans the gunk, grime, and residue out of your fuel system, reducing friction and restoring lost performance. It also reduces fuel consumption, inhibits corrosion, and prevents deposits from the sticky ethanol that's found in nearly all gasoline these days. It contains high-performance detergents which keep the precision mechanical components in your engine as good as new, and scrub dirty parts clean. A jet fuel base helps ensure all the cleaning agents get where they need to go.

Special friction modifiers keep your engine's parts moving smoothly, while corrosion and ethanol inhibitors prevent build-up of materials which can slowly ruin your engine, and result in expensive repair bills. STP Ultra 5-in-1 Fuel System Cleaner is able to restore up to 95% of original fuel injector performance, and remove an average of 60% of ethanol deposits.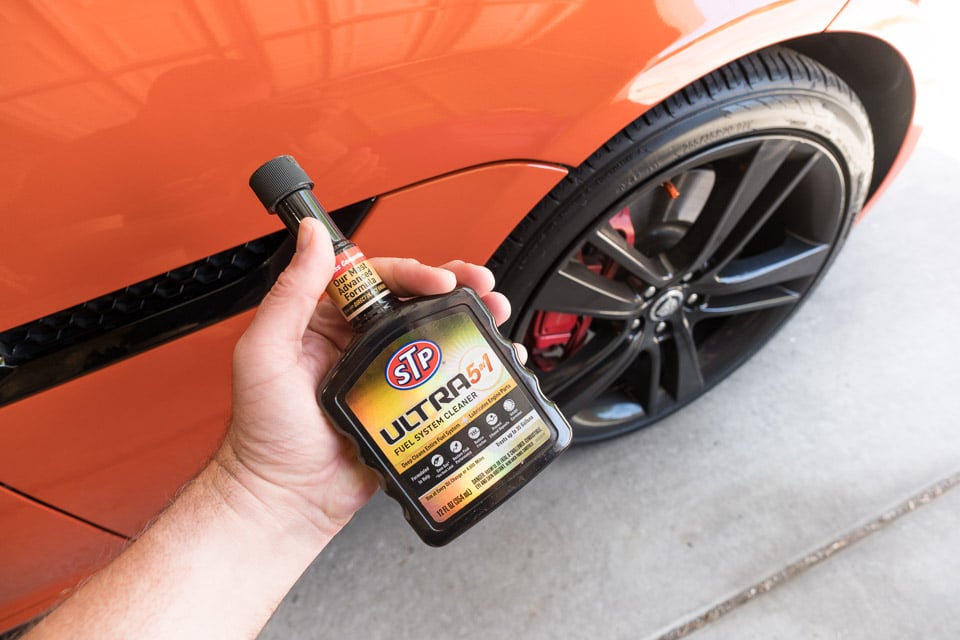 We have a newfound appreciation for how much of a difference tiny irregularities in fuel injector spray efficiency can make, especially in the precision-engineered engines in newer cars. In one of our cars - a high performance 2014 model with just 25,000 miles on the odometer, acceleration was noticeably smoother and more consistent almost immediately after adding STP Ultra 5-in-1 Fuel System Cleaner to the tank.

It requires no mechanical skill at all to use STP Ultra 5-in-1 Fuel System Cleaner. Just pour a bottle into your gas filler when your car has got at least half a tank of gasoline, and STP gets to work like a little invisible mechanic inside your fuel tank, fuel lines, fuel injectors, pistons, rings, fuel pump, and every other nook and cranny where fuel flows. Each 12 ounce bottle treats up to 35 gallons of gasoline, and starts working as soon as you start driving. We suggest using some every 4,000 miles, or each time you get an oil change for optimal performance.
STP Ultra 5-in-1 Fuel System Cleaner works brilliantly on any modern engine and fuel system, so whether your car is direct-injected, turbocharged, supercharged, or a hybrid, you're all set. Plus, STP offers a 100% money-back satisfaction guarantee on every bottle, so there's no risk.
STP been developing innovative products for cars right here in America since 1954. The company creates a wide variety of fuel additives, octane boosters, brake and power steering fluids, and even compounds to reduce emissions or to help keep high-mileage cars running for as long as possible.

You can find out where to buy STP Ultra 5-in-1 Fuel System STP over on STP.com. While you're there, be sure to check out the STP Garage for some great tips on proper maintenance of your car.