Steve Jobs Lives Tees
Support your favorite geeky cult of personality: Steve Jobs Lives is a line of sharp, typographical tees for Apple fans with all profits donated to St. Jude Children's Research Hospital.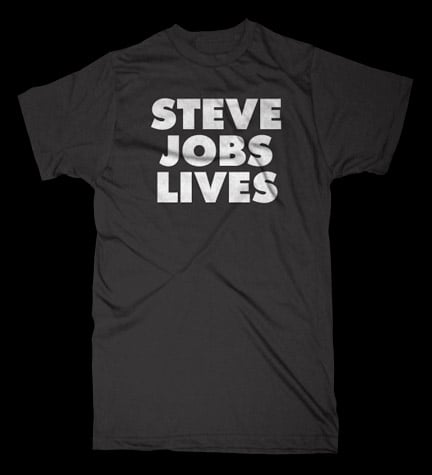 When you buy through links on our site, we may earn an affiliate commission. As an Amazon Associate I earn from qualifying purchases.