Stedemon Tactical Pen
This 3.375″ long pen is perfect for keeping in your pocket all the time. It might be small, but its TC4 titanium body is strong. It has a ceramic ball glass breaker on its rear, and comes in black, grey, or blue finishes.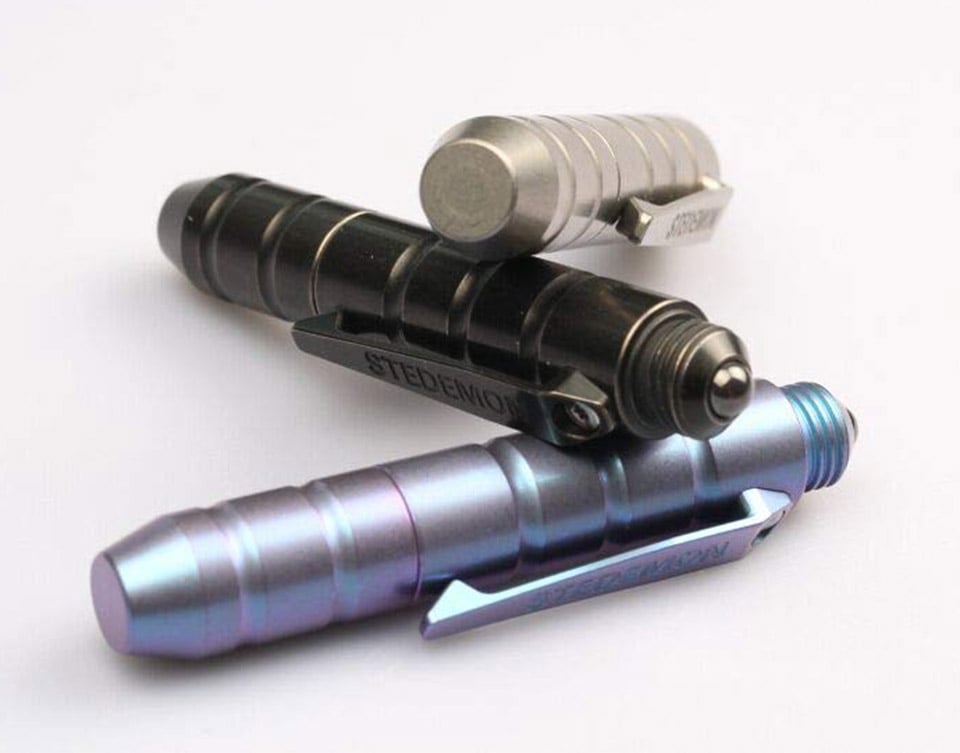 When you buy through links on our site, we may earn an affiliate commission. As an Amazon Associate I earn from qualifying purchases.