Starward Nova Whisky
Distilled in Melbourne from Australian malted barley, Starward Nova Whisky gets its fruity flavor profile from resting in lightly charred red wine barrels from Oz's exceptional Yarra Valley and Barossa Valley vineyards. The result is Starward's signature single malt whisky, a gold medal winner for three consecutive years.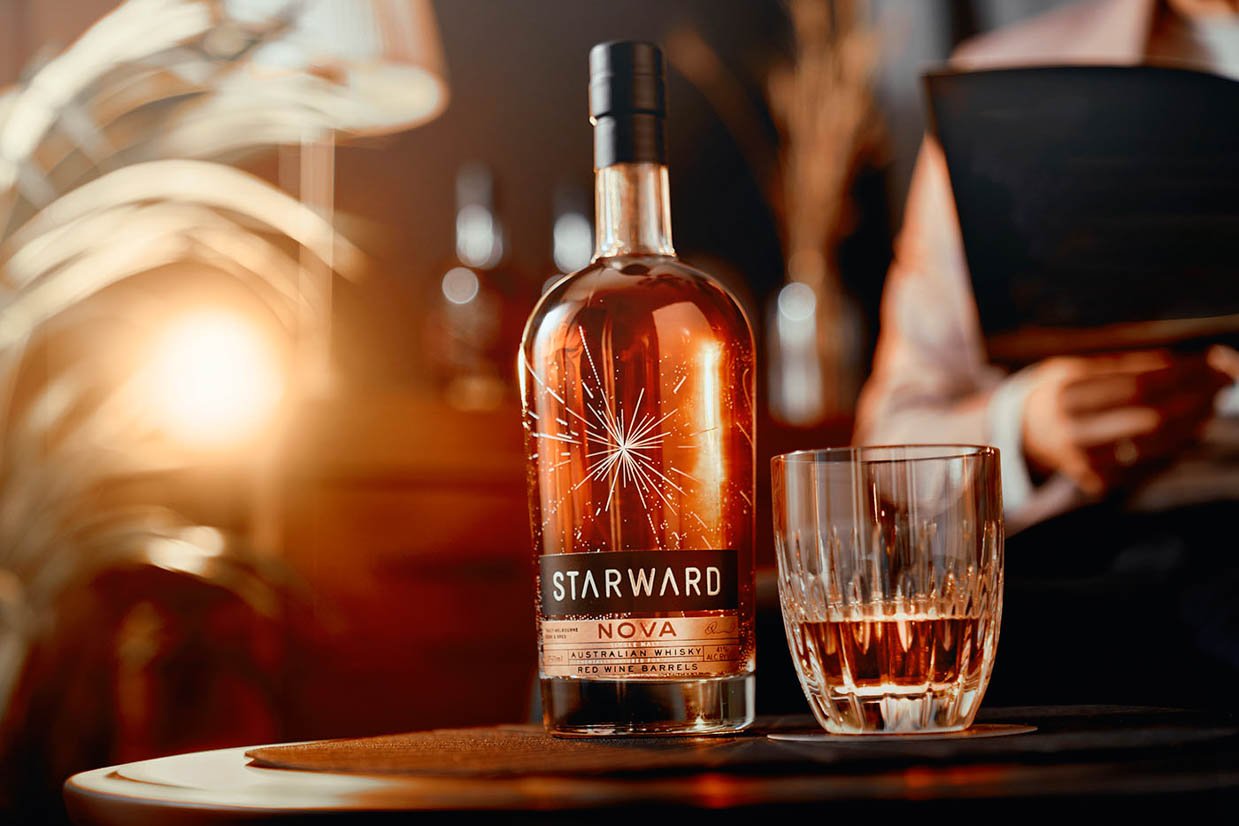 When you buy through links on our site, we may earn an affiliate commission. As an Amazon Associate I earn from qualifying purchases.
Starward Nova is excellent for sipping, and the whisky's red fruit notes bloom in alcohol-forward cocktails like this subtle twist on the classic Manhattan.

Black Manhattan
50ml Nova single malt whisky
20ml Amaro Averna liqueur
One fresh cherry
Method: Pour the whisky and liqueur over ice and stir with a bar spoon. Strain into a Nick and Nora glass and serve with a fresh cherry garnish.