Star Wars x Le Creuset
cooking | kitchen | pans | pots | star wars | October 5, 2019
Words by Vic Arkoff
This is the droid cookware you're looking for. The R2-D2 Mini Cocotte casserole is just one of eight licensed Star Wars kitchen pieces cooked up by Le Creuset to precede the December debut of Star Wars: The Rise of Skywalker. Priced $20-$450, the collection drops 11/1/2019 in a retail shop, not so far, far away.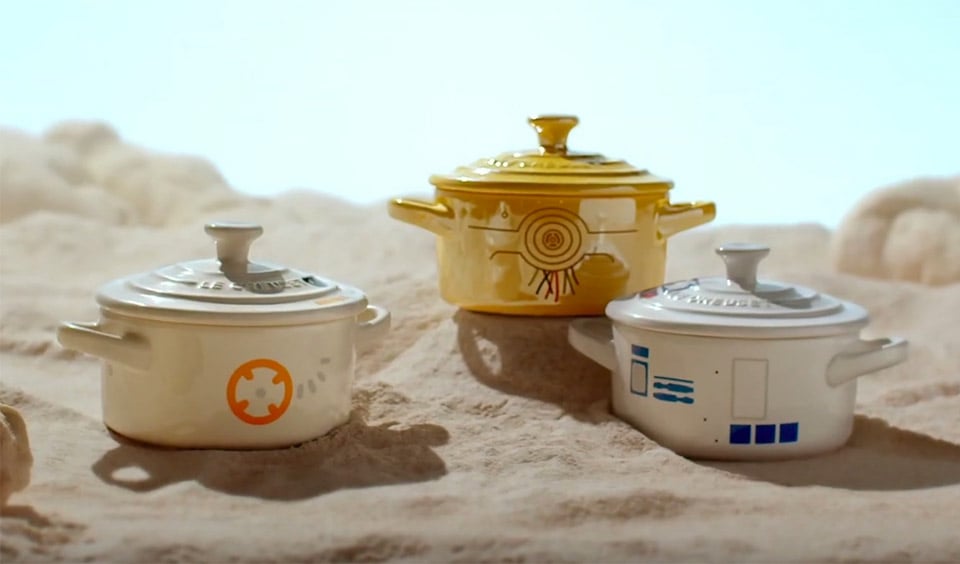 Other pieces include a colorful Porg pie-vent, a pitch-black Darth Vader Dutch oven, Death Star and Millennium Falcon trivets, and a morbidly funny cast iron pan with Han Solo frozen in carbonite.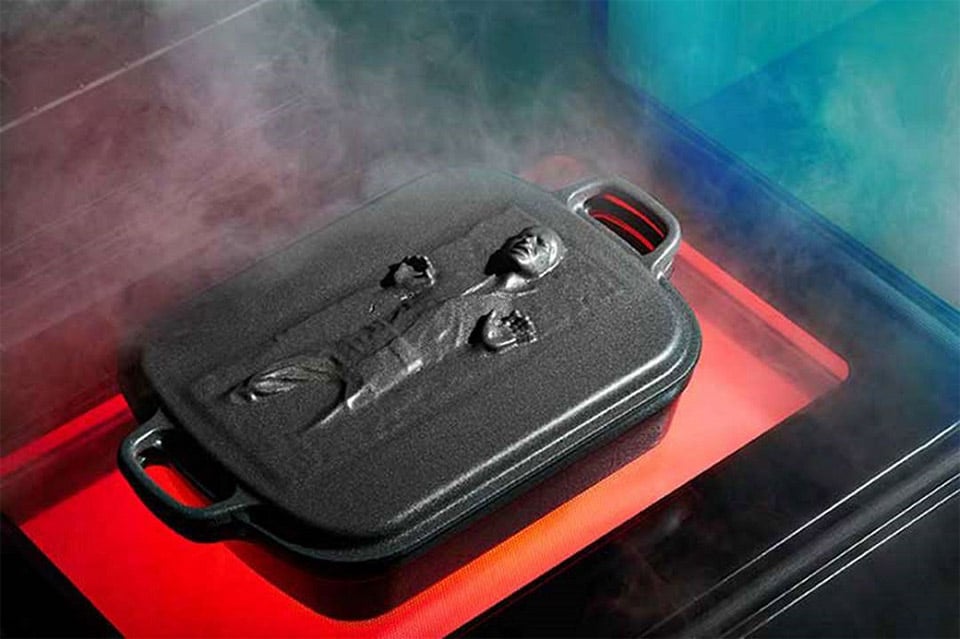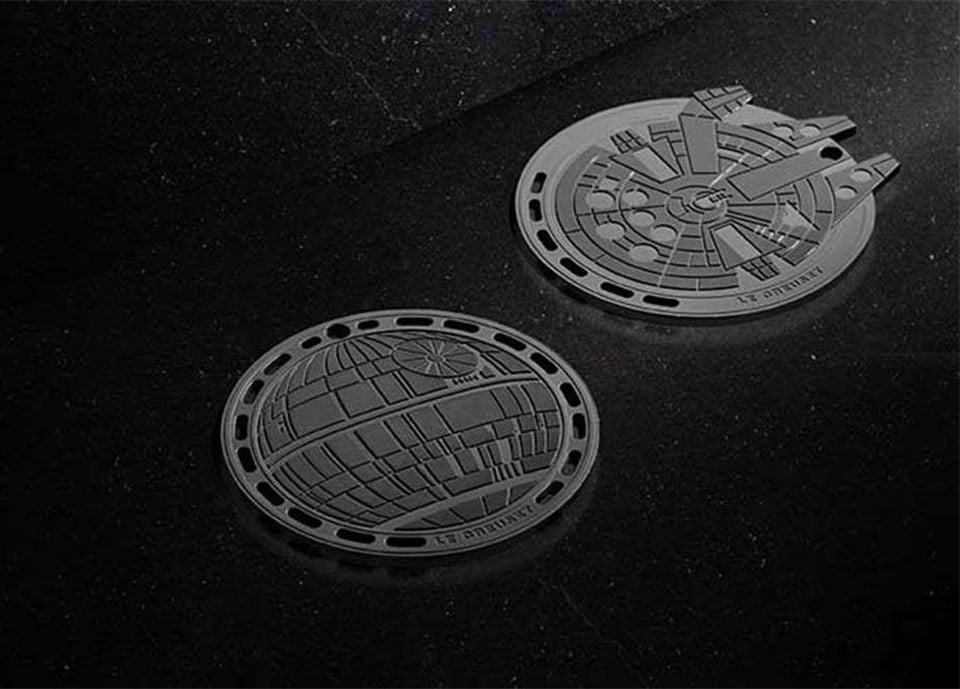 The pièce de résistance? A previously announced hand-painted Dutch oven that Le Creuset says was inspired by Tatooine's "iconic, binary sunset." Only nine will be made. Super fans willing to spend $900 on a pot will have to enter a lottery to win the opportunity to drop a bundle.