The Awesomer is reader-supported. When you buy through links on our site, we may earn an affiliate commission. Learn more.
Star Trek Nutcrackers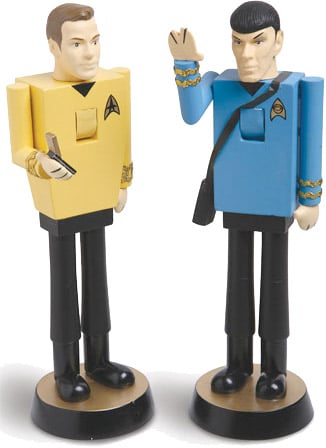 For the Trekkie in your life: these Star Trek Nutcrackers feature our favorite overacted captain and his pointy-eared sidekick. Keep those long Vulcan fingers to yourself, Spock.