The Awesomer is reader-supported. When you buy through links on our site, we may earn an affiliate commission. Learn more.
Star Trek Geeki Tikis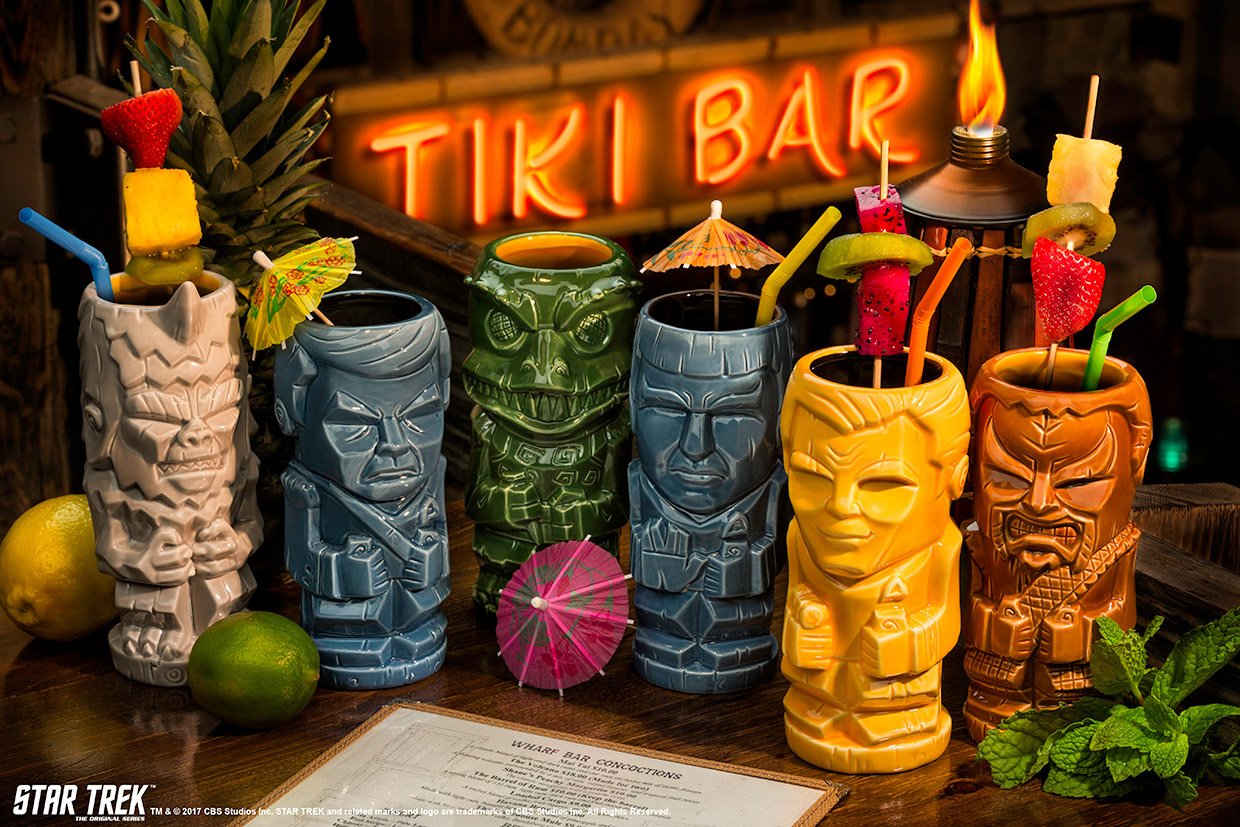 Trekkies who prefer to rum and fruit juice cocktails to Romulan ale will be thrilled with this awesome set of tiki glasses, inspired by The Original Series. The set of 14oz. ceramic tikis includes likenesses of Captain Kirk, Dr. McCoy, a Gorn, a Klingon, Mr. Spock, and a Mugato.