Space Invaders Watch
While it doesn't actually let you play the game, this retro-style Taito-licensed Space Invaders watch looks cool in stainless steel and LEDs that scroll messages and alien spacecraft.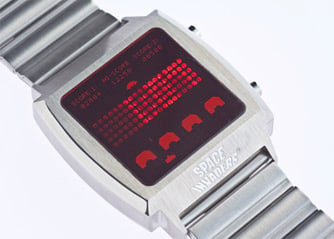 When you buy through links on our site, we may earn an affiliate commission. As an Amazon Associate I earn from qualifying purchases.